Kyle Richards Is Not the Only 'RHOBH' Star That Has Issues With Kathy Hilton's Return For Season 12
Kyle Richards and her sister Kathy Hilton seemed to mend their infamous feud prior to Kathy's freshman season on the 'RHOBH,' now it looks like the sisters may be back in their old habit.
ARTICLE HIGHLIGHTS
Kathy Hilton finally joined her sister Kyle Richards for season 11 of the Real Housewives of Beverly Hills.
Quickly becoming a fan-favorite, Kathy refused to return for season 12 without a raise.
Kathy's negotiations and pay raise reportedly angered her sister — and the rest of the cast.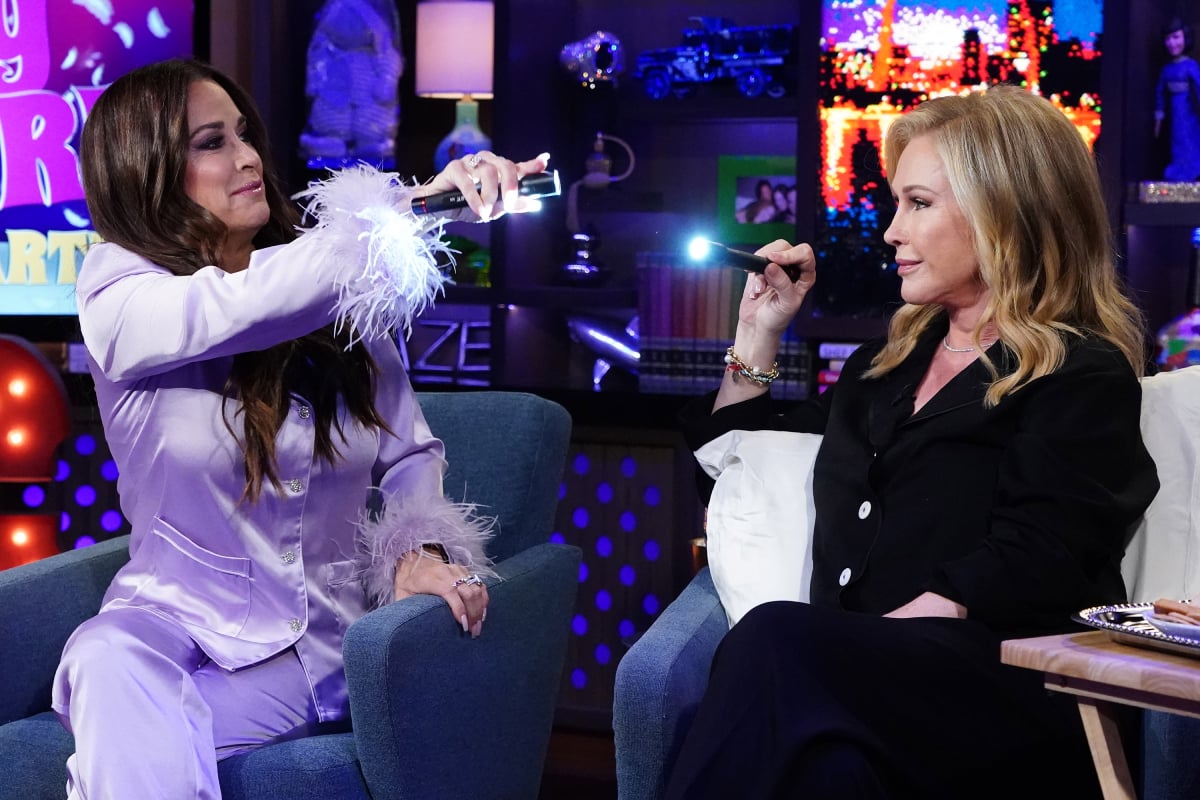 Kyle Richards has been part of the Real Housewives of Beverly Hills cast since day one. But it wasn't until season 11 that her sister, Kathy Hilton, agreed to appear as a "friend" of the show. After reportedly holding out for more money, Kathy has now officially signed on for season 12. But Kathy's negotiations have apparently angered Kyle, as well as the rest of the RHOBH cast.
Kathy Hilton refused to film 'RHOBH' season 12 without a raise
In December, TMZ reported that Kathy demanded a salary increase before she would agree to return for RHOBH season 12. She apparently "refused to film scenes" for the new season unless she got a raise.
After several weeks of negotiations, the mom of Paris and Nicky Hilton got the higher pay rate that she was looking for. But her hold out meant that Kathy missed out on several cast events that were shot early on.
How much will Bravo pay Kathy Hilton?
Kathy will be back once again as a "friend" of the show instead of a full-time cast member. It's not clear exactly how much Bravo will pay her for her limited role. Kathy reportedly demanded more than $1 million for appearing in just a handful of episodes.
"Kathy's done her homework," an insider dished, per All About the Real Housewives. "Atlanta's Kandi Burruss and New York City's alum Bethenny Frankel made way over $1 million per season, so Kathy's people have told Bravo she wants to be paid somewhere in that range."
This is big money for a part-time cast member. Especially considering RHOBH star Erika Jayne was paid $600,000 last season, and her divorce was the storyline of season 12.
Kyle Richards and the rest of the 'RHOBH' have issues with Kathy Hilton
According to Life & Style, the RHOBH cast is "furious" about Kathy's salary increase for season 12. A source claims that full-timers Jayne, Lisa Rinna, Dorit Kemsley, Sutton Stracke, Garcelle Beauvais, and Crystal Kung Minkoff aren't happy about Kathy's "savvy contract negotiations."
"The reason for all the jealousy is that Kathy is still considered a 'friend' of the Housewives. She's not an official regular. Not yet anyway," a source told the outlet, via Reality Blurb.
"It caused a major salary snooping investigation in the 90210. Every other cast member wants to know what Kathy's making this season, and if they find out that it's more than what they're taking home, there's going to be hell to pay over at Bravo."
Kyle Richards isn't upset about the money
The insider explained that Kyle wasn't necessarily mad that her sister got a raise. What angered the Halloween Kills star was the special treatment Kathy received from Bravo.
According to OK! Magazine, Kyle "feels it's unfair" that Kathy's limited role on RHOBH is so heavily promoted. And, she doesn't like that her sister "can come and go as she pleases" or that "producers bend over backward to accommodate her."
Kyle Richards has 'poured her heart and soul' into 'RHOBH'
The insider went on to say that Kyle is frustrated by the fact that her sister can "pick and choose what she wants to film" and get paid an insane amount of money for her effort. Meanwhile, Kyle has "poured her heart and soul" into the show for more than a decade.
"Kathy knows [producers] expect her to bring drama to season 12, and she's up for it, And that's going to come by showing off her sisterly rivalry with Kyle," the insider promised.
The ladies of the Real Housewives of Beverly Hills are currently filming season 12. Bravo has yet to announce a premiere date.