Kylie Cosmetics vs. KKW Beauty: Which Kardashian-Jenner Makeup Company is Worth More?
Kim Kardashian West and Kylie Jenner are both entrepreneurs with several business ventures to their names. Kardashian West, for example, has her makeup brand KKW Beauty, her Skims shapewear line, and even KKW Fragrance. Jenner, meanwhile, is a makeup and skincare mogul with Kylie Cosmetics and Kylie Skin.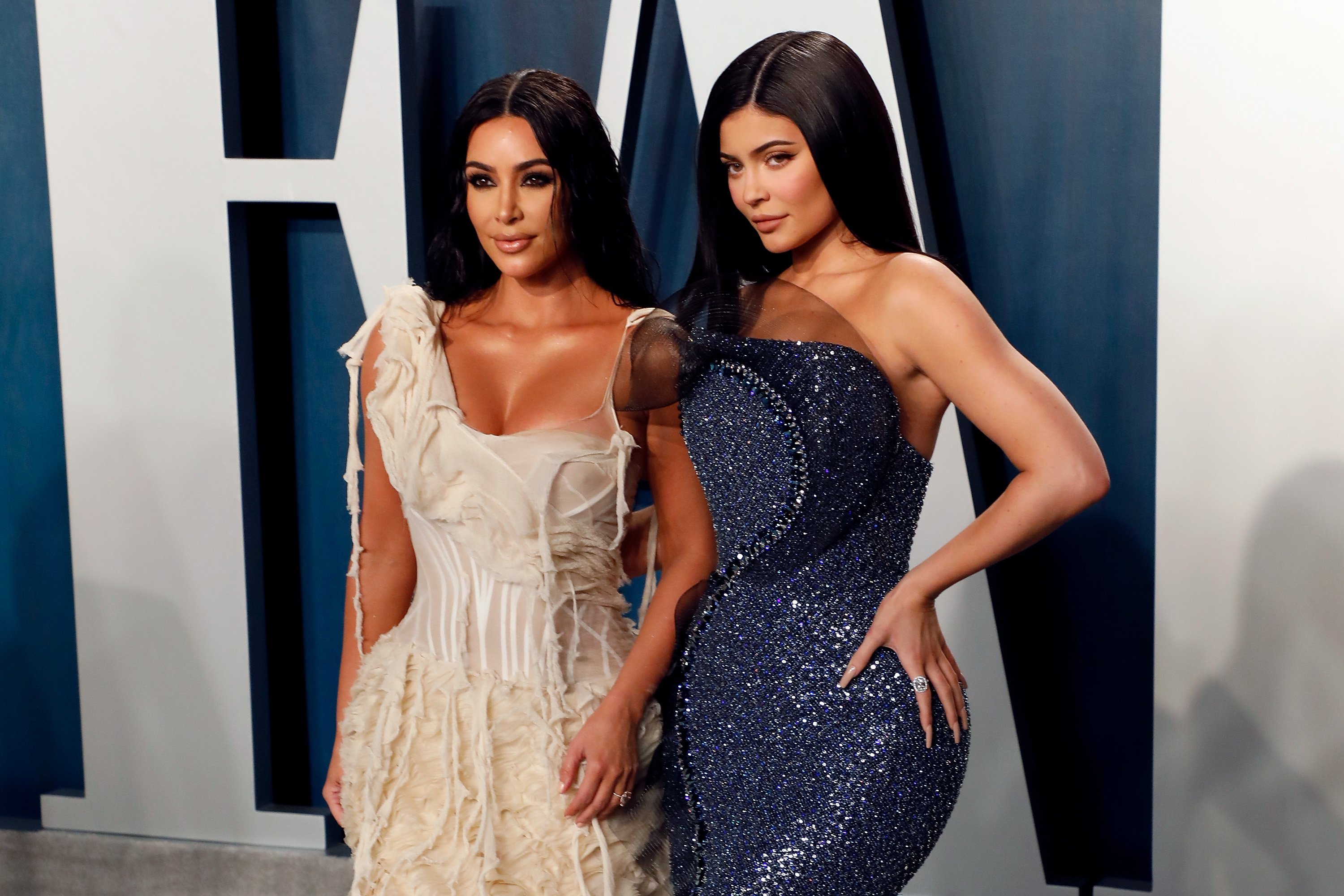 Kylie Cosmetics and KKW Beauty have both been successful brands
Kylie Jenner first broke into the makeup industry in 2015 with her Kylie Lip Kits, the first product launched by Kylie Cosmetics. She admitted that she wanted to launch with lip products because of her insecurity around her lips that she felt growing up.
KKW Beauty was launched in 2017. Similar to Kylie Lip Kits, KKW's signature product, the contour kit, was made to accentuate a part of Kardashian West's face that she had become known for: her cheekbones. In 2017, the two sisters teamed up for the "KKW x Kylie" collection.
Kylie Cosmetics' net worth
Today, Kylie Cosmetics sells all kinds of products, from lip products to highlighters and eyeliners. In 2021, the brand went vegan and cruelty-free, joining many other brands on the market such as Fenty Beauty and KVD Vegan Beauty.
In 2018, Forbes reported that Kylie Cosmetics was worth $800 million; by March of the following year, that number had risen to over $900 million. As a result, Forbes famously named Jenner the world's youngest "self-made" billionaire. She sold a majority stake in the company for $600 million that same year.
Jenner made a fortune from Kylie Cosmetics, and as a result, it greatly increased her net worth. In 2020, Jenner was again named the youngest "self-made" billionaire in the world, with the value of Kylie Cosmetics having grown to $1.2 billion. But Forbes eventually retracted the statement after tax documents revealed that she had exaggerated her financial worth.
According to WealthyPersons, Kylie Cosmetics maintains a total net worth of $1 billion in 2021.
RELATED: Kim Kardashian West Wanted To Divorce Kanye West After His Presidential Campaign Meltdown, According to Sources
KKW Beauty's net worth
After the success of the KKW X Kylie collaboration, Kardashian West decided that she would break into the beauty industry herself with KKW Beauty. The brand's first product, the Crème Contour and Highlight Kit, was meant for users to achieve Kardashian's trademark contoured look. It sold out immediately after launch, generating over $14 million in sales.
In the years since then, KKW Beauty released products such as eyeshadows, concealers, lipsticks, and highlighters, among other things. In 2021, the brand announced that it would be following in Kylie Cosmetics' footsteps and rebranding the entire line of products. "We're currently away working on a new, more modern, elevated, and sustainable brand and customer experience — the way Kim has always envisioned," a statement on Instagram said.
In 2021, Kardashian West reached the Forbes billionaire list for the first time thanks in large part to KKW Beauty and her Skims shapewear line, as well as her KKW Fragrance line. Similar to her sister, she sold a stake of the company in 2020 to makeup conglomerate Coty. She sold 20% of the company for $200 million, valuing the company at $1 billion at the time of the deal. Today, the company's net worth according to Forbes hovers anywhere between $700 million and $1 billion.