Kylie Jenner Accused of 'Exploiting' Stormi After Saying the 3-Year-Old Is 'Working on Her Own Brand'
Kylie Jenner is one of the most successful Kardashian-Jenner sisters. She rose to fame on Keeping Up With the Kardashians and has since made a lot of money thanks to her cosmetic brand, Kylie Cosmetics.
Jenner recently shared that her daughter, Stormi, might be following in her footsteps as well. However, her comment did not sit well with some people on the internet.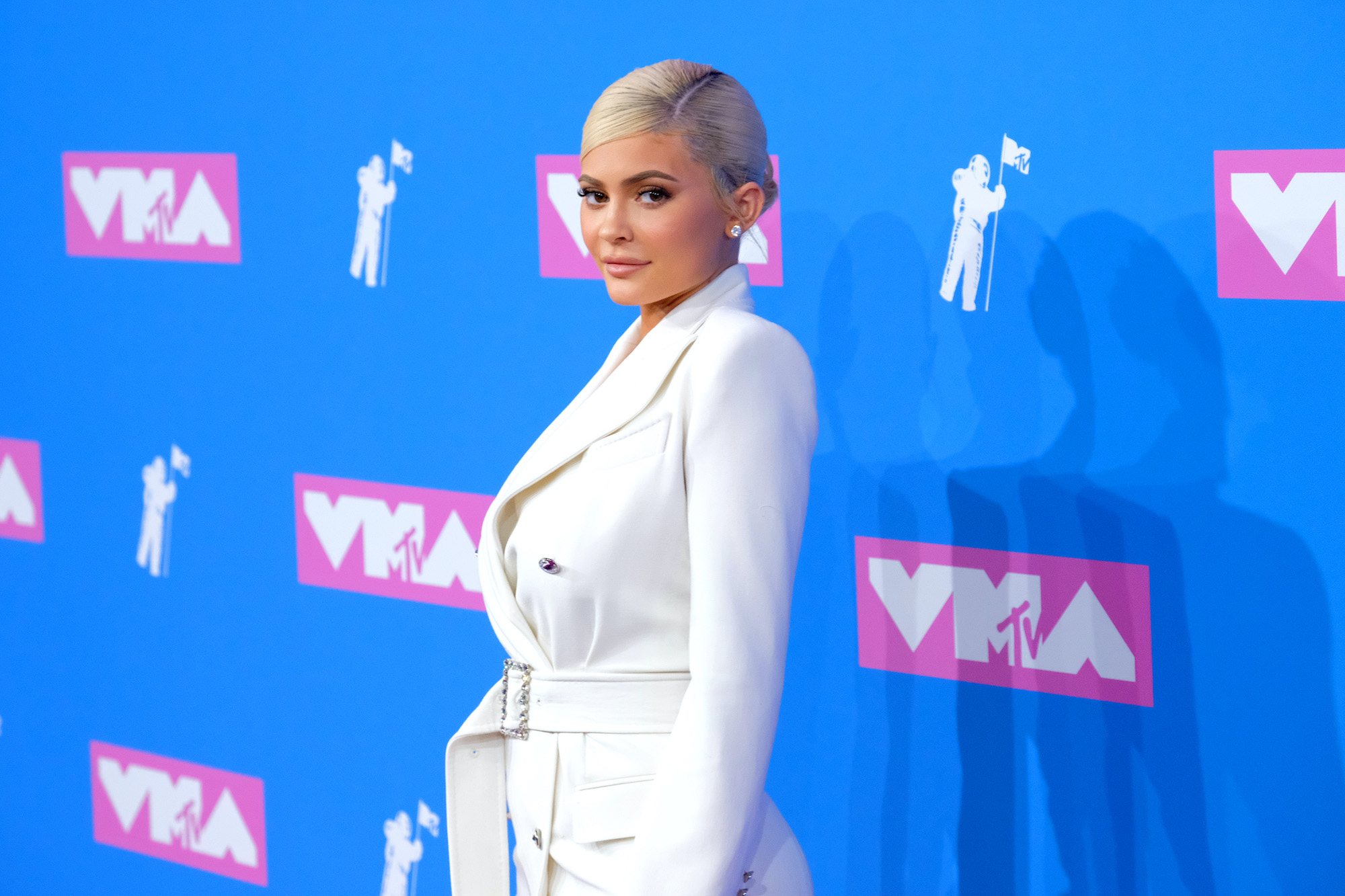 Kylie Jenner says Stormi has her own office and is launching her own brand
Jenner recently launched a YouTube series called Inside Kylie Cosmetics, where she gives viewers an in-depth look at her famous company.
The latest episode shows Stormi at the Kylie Cosmetics office because Jenner takes her 3-year-old toddler to work often.
"She has her own office where she gets all her business done," Jenner shared following a clip of Stormi in her playroom, which includes a table and chairs for her to "work." "She's actually launching a little secret brand soon. We've been working on it for a while, but finally it's pedal to the metal."
In other parts of the video, it was suggested that Stormi could soon take over Kylie Cosmetics. Jenner also shared that she hopes her daughter will take after her entrepreneurial spirit.
Kylie Jenner faces backlash and accused of 'exploiting' her daughter
While some people praise Jenner's parenting style, others criticize Jenner for allegedly making her daughter work as a toddler.
In a Reddit thread, some Kardashian-Jenner fans accused Jenner of "exploiting" Stormi. These users believe Jenner is "using" her daughter to sell products and make money. Additionally, some people also accuse Jenner of not letting Stormi develop her own talent and passion outside of Jenner's own career interests.
Recently, writer Lydia Wang also penned an article called "Actually, Babies Shouldn't Work" for Refinery29. The author criticized Jenner for passing down "girl boss culture" in an "unsettling" way.
"It's worth examining why moms like Jenner love to boast that their toddlers are so 'driven,' and why many people find kidfluencers so cute," Wang wrote. "The idea that working hard, and starting to work early in life, is somehow virtuous simply isn't true, and as many of us know all too well, the hustle can be harmful."
Wang added, "Work is best left for adults; Stormi is a toddler and, as shown in the video, she enjoys playing with blocks and dolls and jumping in her ball pit. She has her whole life ahead to get started on her brand."
Jenner's team did not return Showbiz Cheat Sheet's request for comment.
Kylie Jenner's family members are known for their strong work ethic
Despite the backlash to the working culture in Jenner's household, it is hard to deny that the Kardashian-Jenner family is known for their strong work ethic.
Jenner's sister Kim Kardashian has launched her own beauty and shapewear brands that pulled in hundreds of millions of dollars. On top of being a businessperson, Kardashian is also studying to be a lawyer and taking care of four young children.
Meanwhile, Jenner and Kardashian's mother, Kris Jenner, has been jokingly compared to the Devil for how hard she works. Kris manages the careers of her six children and is said to be the mastermind behind many of their successes.
As a result, perhaps it is not surprising that Jenner wants to instill a similar work ethic into her daughter at a young age.