Kylie Jenner Accused of Copying Beyoncé With New Leopard-Inspired Photos
Have you seen Kylie Jenner's latest Instagram photos? Ever since the week of Oct. 18, the Life of Kylie star has been uploading photos showing her posing in leopard print in promotion of her new Kylie Cosmetics Leopard Collection. However, some fans accused Jenner of imitating Beyoncé as they noticed what they say are strong resemblances to some of the singer's previous looks.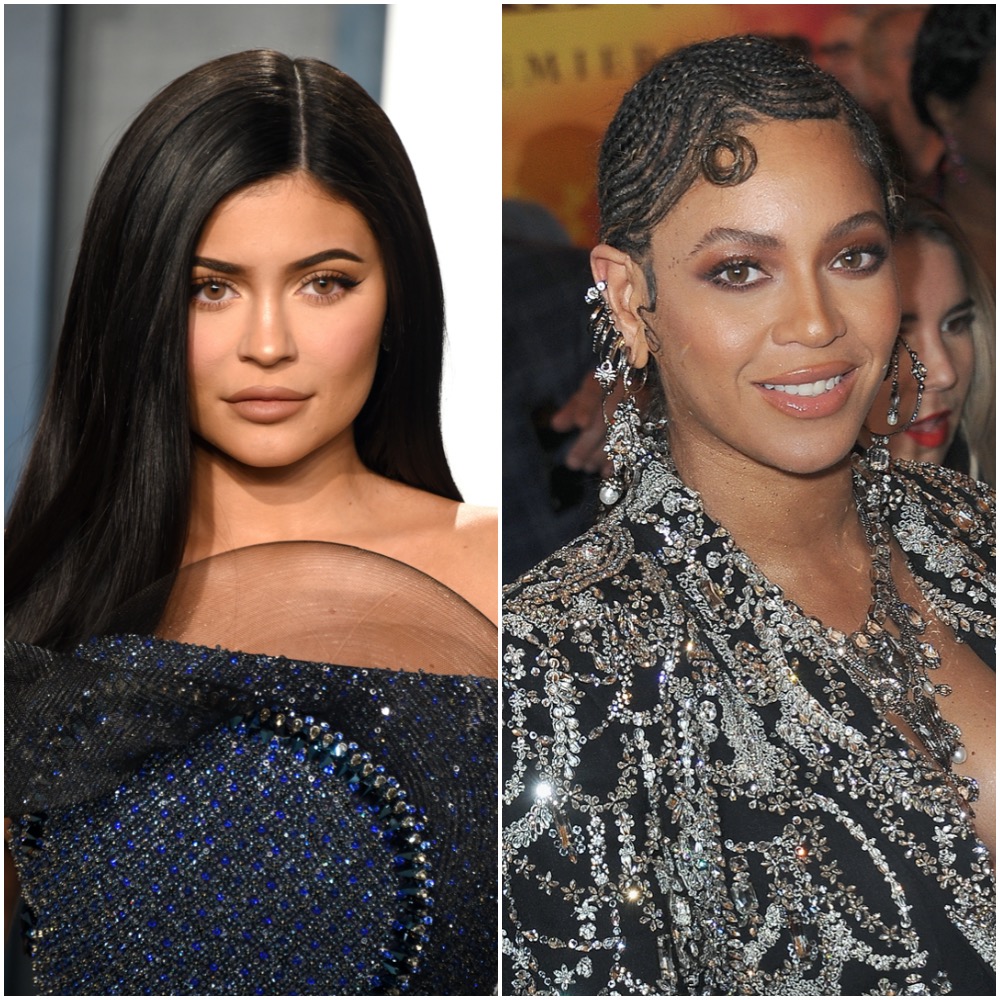 See Kylie Jenner's leopard-inspired photos
Jenner announced her new collection on social media on Monday, Oct. 19, writing that it would be available to purchase in one week.
"WILD THING 🐆🤎 My brand new @kyliecosmetics collection launches on the 26th!!!!!!!" Jenner captioned an Instagram image showing her dressed in a leopard-print bralette with matching tights. "been waiting too long for this one! i'm so excited it's finally here!!! stay tuned later today on my stories for the REVEAL✨"
In the lead-up to its release, she shared several promotional photos and videos showing her in various leopard print outfits with long blond hair. The posts amassed a total of tens of millions of likes as fans swooned over the images, but the comments weren't all positive.
Some fans accused Kylie Jenner of copying Beyoncé
Some social media users felt certain looks were eerily similar to Beyoncé's in videos for songs such as "Kitty Kat" from her 2006 album B'Day and "Partition" from her 2013 self-titled album.
In "Kitty Kat," the Lemonade singer dressed from head to toe in leopard print and had long blond hair. She also danced under leopard-printed lights in a scene at the end of "Partition" that reminded many of the clip above. Knowing that, fans took to social media and started to call Jenner out.
One social media user shared a side-by-side photo of Beyoncé in "Partition" and Jenner in one of her pictures as another person asked: "Why is Kylie Blatantly copying Beyoncé for her new collection launch?"
"So Kylie Jenner is dressing up as B'Day Beyoncé this Halloween?" another person mused.
But there were some people who thought Jenner resembled others.
"Why did I first think that was Kris Jenner in the beginning 😭💀," one fan wrote under one of Jenner's Instagram posts.
"Went from looking like Kris to Khloe," added another.
It's not the first time Kylie Jenner has been accused of 'trying to look like Beyoncé'
Jenner faced similar accusations in March when she posted a photo of herself in a green leopard bodysuit. Many social media users felt that everything about the photo — from Jenner's long blond extensions to the outfit itself — looked a lot like an outfit Beyoncé had previously worn and called her out online.
"WHY ARE YOU COSPLAYING AS BEYONCE," one person wrote at the time.
 "Damn Kylie tone it down a little!" commented another.
But at the same time, plenty of people were loving the post, as it earned more than four million likes, with many fans gushing over her look.