Kylie Jenner Admits She Didn't Want Daughter Stormi Inheriting Her Lips
Though Jenner has grown to love her natural lips, she previously admitted that she'd hoped daughter Stormi would not have the same physical trait.
There's no denying that Kylie Jenner is head over heels for her two-year-old daughter Stormi.
The makeup mogul constantly gushes about her daughter, and ofter expresses how much she sees herself in the toddler. From Stormi's love for designer handbags to her passion for makeup, Stormi definitely takes after her billionaire mama in many ways.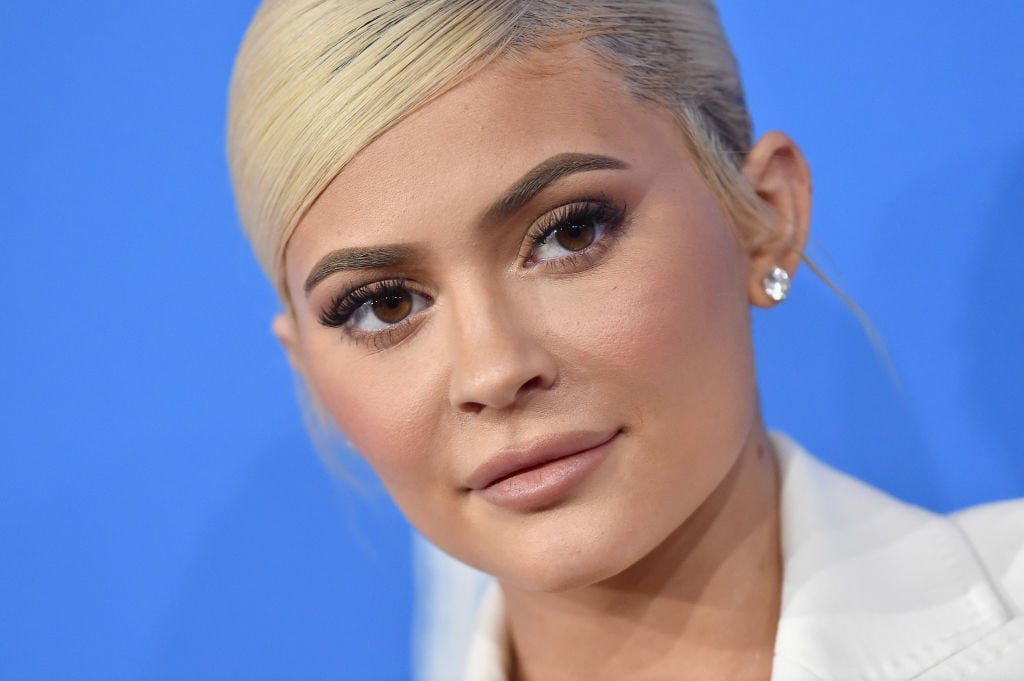 However, there's one thing Jenner didn't want Stormi inheriting from her, and that's her lips.
Jenner grew up being insecure about her lips
Like most people, Jenner has her fair share of insecurities.
While she's learned to embrace the physical features that make her who she is, it took a long time for the makeup mogul to be comfortable with her lips, which was a huge insecurity of hers growing up.
Back in 2015, Jenner admitted to getting lip fillers on her show Life of Kylie.
Though she always knew she had small lips, Jenner's desire to change this particular feature about herself stemmed from something a middle school crush once said to her.
"It was one of my first kisses, and a guy was like, 'I didn't think you would be a good kisser because you have such small lips,'" she explained. "I took that really hard. When a guy you like says that, I don't know, it just really affected me." After hearing that, Jenner seemed to internalize the comment, which sadly affected the way she saw herself from then on.
"I just didn't feel desirable or pretty," she said.
It was then, the Keeping Up With the Kardashians star began playing around with makeup a lot more and learned that overlining her lips created the illusion that they were bigger.
This, of course, fueled speculation that she'd gotten plastic surgery, which Jenner continuously denied until 2015.
Then in 2018, it was reported that the makeup mogul had ditched her fillers after going months without injections.
"During Kylie's pregnancy, she wasn't getting her usual fillers or putting on much makeup," the source explained. "Kylie really fell in love with the natural look, and wanted more of that, so she decided to stop putting filler in her lips."
She didn't want to pass down her most famous feature to Stormi
Though Jenner has grown to love her natural lips, she previously admitted that she'd hoped daughter Stormi wouldn't be born with the same physical trait.
In a YouTube Q&A with former BFF Jordyn Woods, Jenner opened up about her little girl's facial features and shared that Stormi has "perfect lips," which she did not inherit from the billionaire.
"Stormi reminds me, she's my twin. Now she's like, looking a lot more like her dad," Jenner said. "The one thing I was insecure about, she has—she has the most perfect lips in the whole entire world. She didn't get those from me."
Though Jenner didn't pass her lips down to Stormi, there are a few things of hers the little girl did inherit.
"I prayed and prayed that she would have like, my big eyes and she has like, the biggest eyes ever," she said." She has like, my forehead. I actually have a 'three head,' if you didn't know, Kylie fact, no, I really do…My ears kind of like come out a little bit. She has my ears."
But even if Stormi inherited Jenner's infamous lips, we're pretty sure she wouldn't love her daughter any less.