Kylie Jenner's Latest Pictures of Stormi Wearing Hoop Earrings Are Causing Controversy
At age 22, Kylie Jenner is one of the richest and most followed celebrities on the planet. The young mom rose to fame thanks to her Kardashian siblings, but has since built an empire for herself through Kylie Cosmetics. What started as Jenner selling lip-kits quickly morphed into a billion-dollar venture. Now, Jenner is famous in her own right and has millions of people watching her every move.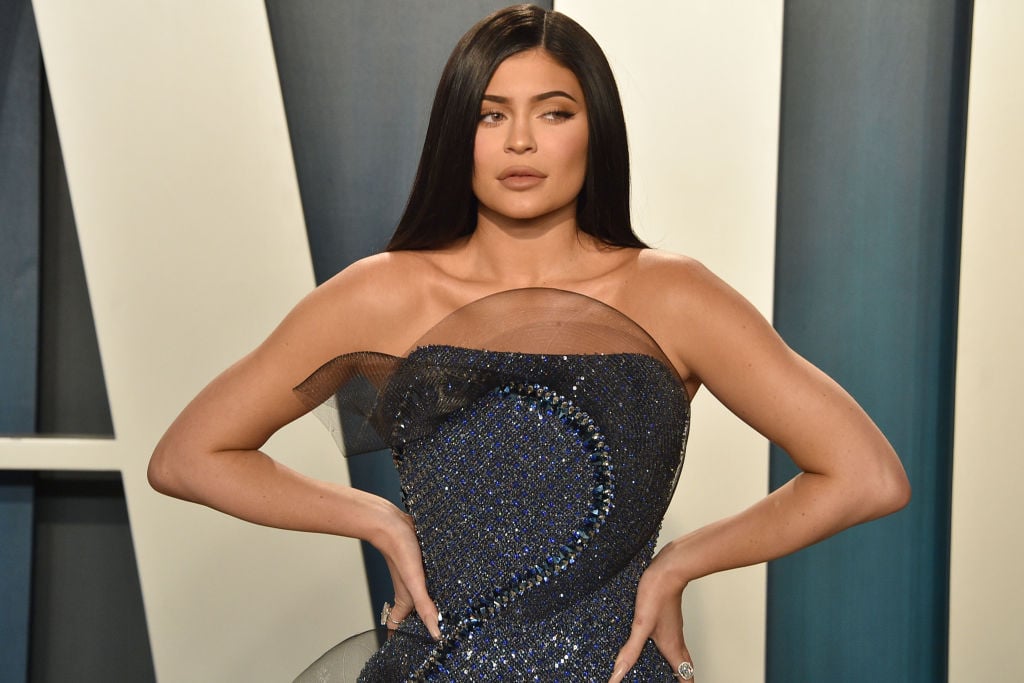 But despite everything that Jenner has going on, her main priority seems to be her daughter, Stormi. Jenner shares a child with her ex-boyfriend, rapper Travis Scott. Though the billionaire had her daughter at a very young age, she claims to be completely in love with parenting. Jenner takes every opportunity to dote on her child. Recently, she threw the toddler not one but two extravagant parties. One was to celebrate the launch of the Stormi Collection, which was said to be a collaboration between Kylie Cosmetics and the two-year-old. The second party, which came only a few days later, was a birthday celebration for Stormi.
Kylie Jenner dotes on her daughter, Stormi Webster
Being the daughter of a billionaire means that Stormi is often spoiled with the best clothing, accessories, and experiences that money can buy. In fact, Jenner recently revealed that, at age two, Stormi had already received a customized Louis Vuitton bag as a birthday gift from her Aunt, Khloé Kardashian. But, in Jenner's mind, luxury items aren't just for special occasions. The mogul likes to dress her daughter in custom clothing and accessories every day. Recently, the Kylie Cosmetics owner took to her Instagram page to prove this once more.
The Kylie Cosmetics founder receives backlash for a recent Instagram post
"Go best friend," Jenner captioned a series of photos that she posted of her daughter. In the photos, Stormi is sporting medium-sized gold hoop earrings with her name branded on the inside. Of course, some of Jenner's fans were a huge fan of the look. "Her hair and earrings 😭😍 this is too much for my little heart," one loyal fan commented. However, others felt that the earrings were not age-appropriate for the toddler and they quickly made their feelings known. "Imagine putting heavy gold hoops in your BABIES ears. Yikes," one person wrote. "She does not look cute with those on. Dress her like a toddler," another person commented. "Who puts earrings like that on a baby," one Instagram user questioned. "Stormi with hoops,🥺" another person penned.
Are hoop earrings safe to wear at age two
Others were less concerned about the hoops being age-appropriate and more concerned about Stormi's safety. "Hoops in a baby's ears?? Cute until she pulls one and rips her little lobe open," one fan commented. "All fun and games until she hooks a hoop on something and rips her earlobe open 🙃" another person chimed in. Some critics went as far as to accuse Jenner of cultural appropriation because of Stormi's outfit and earrings. "You need to stop appropriating from a culture that is not yours! You and your sisters keep appropriating from the Latino culture… STOP!" they demanded of the 22-year-old.
Despite whatever praise and criticism that Jenner receives for her decision to let her two-year-old wear hoop earrings, it's her choice to decide what's best for her daughter. We can only hope that the earrings aren't too heavy for Stormi's ears and that she won't be injured while wearing them.