Kylie Jenner Fans Are Sick of Her Twin Pics With Anastasia Karanikolaou
Ever since Jordyn Woods had her very public falling out with Kylie Jenner and the rest of the KarJenner clan, Anastasia Karanikolaou has been a more prominent fixture in Jenner's life. Though Karanikolaou and the reality star have been friends for years, fans believe that Jenner has gotten even closer to Karanikolaou in the past year and a half. In fact, many people believe that she has taken over the role of Jenner's "primary best friend."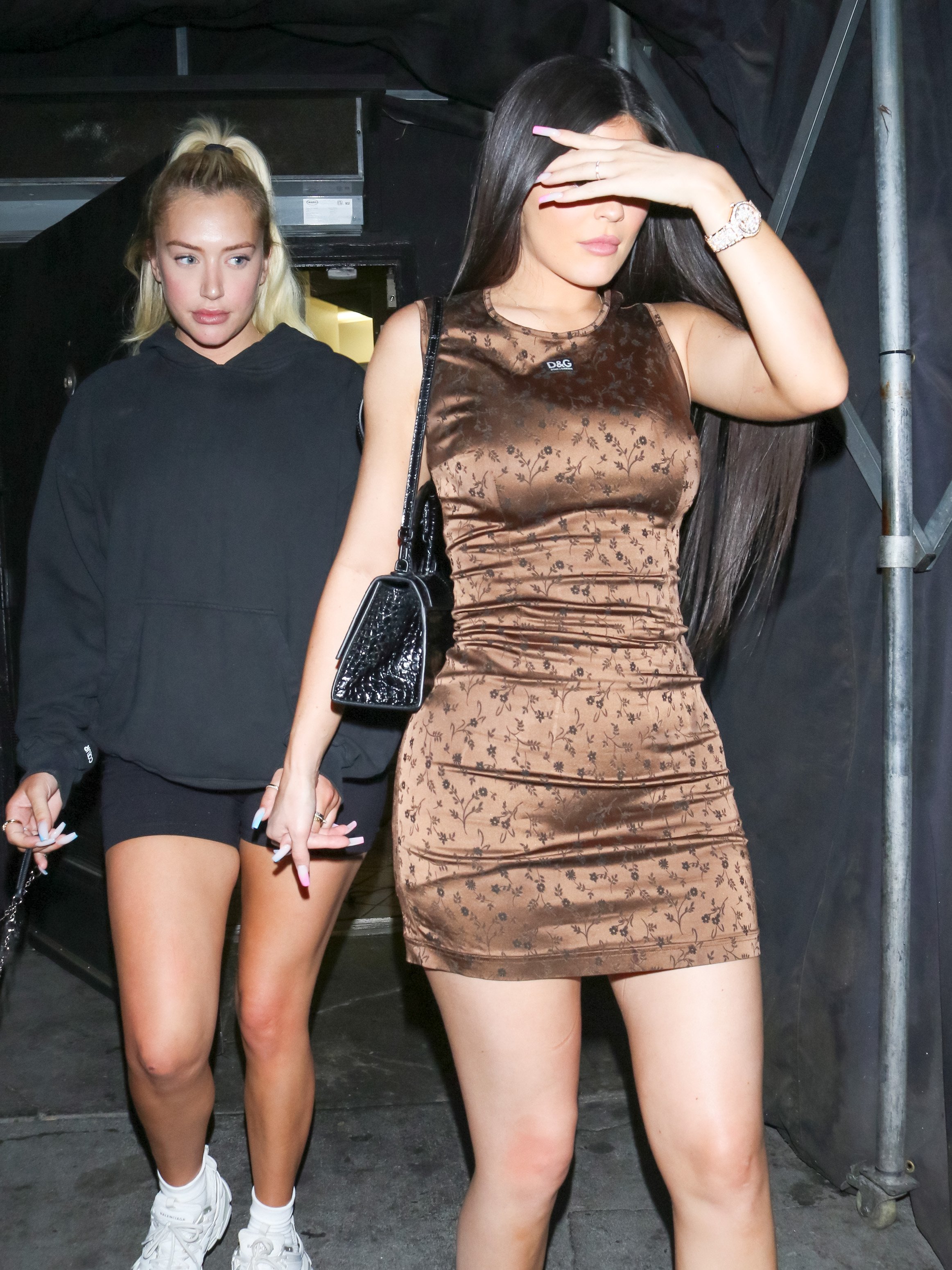 In the past year, Jenner and Karanikolaou have spent copious amounts of time together. The pair have traveled together, taken a large number of pictures together in matching outfits, created TikTok videos together, partied together, and even quarantined together in Jenner's multi-million dollar home. In fact, Jenner actually broke California's Stay-At-Home order to swing by Karanikolaou's house for a visit.
Kylie Jenner fans speculate about her friendship with Anastasia Karanikolaou
Though many of Jenner's fans are happy that the Kylie Cosmetics owner has another close friend that she can count on, others aren't so pleased with the changing of the guard. Many people have shared thoughts that Jenner doesn't look as happy or comfortable with Karanikolaou as she did with former bestie, Woods. Of course, this is all speculation, but many long-time fans believe that Jenner's newfound closeness with Karanikolaou feels forced.
But, Karanikolaou and Jenner aren't letting other people's opinions of them tinge their friendship. The pair are still posting pictures together all over social media. On July 30, 2020, they both took to Instagram to post photos of themselves in matching nude ensembles. They also were sporting matching shoes, sunglasses, and nearly identical hairstyles.
The makeup guru gets nostalgic on Instagram
"Fun fact: we've been twinning since we were in middle school," Jenner captioned one of her posts. "We used to never leave the house unless we had a matching outfit on 🤣😍… so get ready for a lifetime of more twin pics," the 22-year-old continued. While many fans thought the photos and sentiment behind them were cute, others weren't impressed. They felt that the consistent twin pictures showed a lack of individuality and that the photos were immature.
RELATED: Kylie Jenner Fans Think She & Her Best Friend Look Like Dumb & Dumber
Related post url: 
"Can each of you and your friends be unique? Y'all be looking like photocopies," one Instagram user commented under Jenner's post. "This is starting to get ridiculous," another person chimed in. "I think your, 'twinning' is out of control," yet another person penned. "Facts she said MIDDLE SCHOOL where they should have left it MIDDLE SCHOOL," another person added in agreement.
Jenner's fans are over the twin photos
Others stated that Jenner and Karanikolaou were only able to achieve similar looks through plastic surgery. "I'm scared at how much ur surgeon made y'all look alike," one person shared. "Yes. You look at it and think – was that a two for one offer? 😂" another person quickly agreed. Others also felt that the women were promoting unhealthy beauty standards to their millions of fans.
"Same surgeon, same wings, same amount of make up, same clothes. They look good but This is wrong on so many levels. They should just admit they have a lot of work on, that they are not natural and stop sending the wrong message to the girls that admire her/them, selling a fake idea of what 'natural' beauty should look like. Twisted AF," one person shared. Clearly, fans aren't excited by Jenner and Karanikolaou's twin photos. But, according to Jenner, they won't be slowing down anytime soon.