Kylie Jenner and BFF Stassi Karanikolaou Poke Fun at Kendall and Kris Jenner by Reenacting Classic 'KUWTK' Moment
While self-isolating in her home amid the coronavirus (COVID-19) pandemic, Kylie Jenner has been taking on new hobbies to keep her active.
Aside from her usual puzzle nights and pool parties with daughter Stormi, the makeup mogul has been using the popular video-sharing app, TikTok, to pass the time.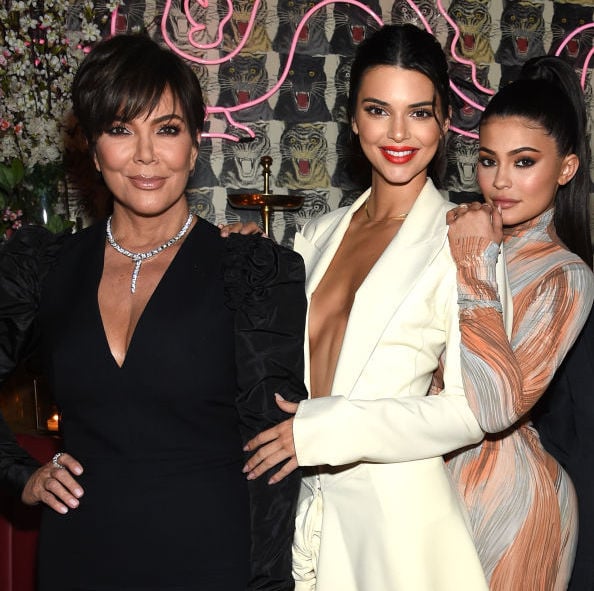 Though much of her content centers around her in-home activities, Jenner has also been sharing videos of herself hilariously mocking her famous family, recreating some of their most iconic Keeping Up With the Kardashians moments.
Jenner and her BFF parody the classic 'cute jeans' clip
Jenner has been using this quarantine to do activities she normally wouldn't have the time for, such as lying out by the pool, watching tv shows and movies with her daughter, oh, and let's not forget, recording hilarious TikToks that poke fun at her family.
Over the past few weeks, Jenner has recreated some of her family's most iconic KUWTK moments on the popular platform and her most recent post could be her best work yet.
On Apr. 27, the Kylie Cosmetics CEO posted a video where she and her best friend Anastasia 'Stassi' Karanikolaou reenacted Kendall and Kris Jenner's classic "cute jeans" clip while self-isolating inside her brand-new Holmby Hills mansion.
Jenner took on the role of her mom while Karanikolaou played the supermodel.
The clip begins with the makeup mogul mouthing a soundbite of the momager saying, "'those are cute jeans." The 22-year-old influencer acting as Kendall replies with, "you're cute jeans."
"Those are mine?" Jenner lipsynced, to which Karanikolaou mouthed, "No." The mom of one acting like a confused Kris then says, "Oh, I thought you said, 'Your cute jeans,'" before the model takes off her sunglasses and exasperatedly yells, "No! You are cute jeans."
The video ends with a mind-boggled Jenner mouthing, "Huh?"
The real clip is from Season 13 of 'KUWTK'
This vintage clip of Kendall and Kris Jenner's iconic exchange is from the Season 13 episode titled 'The Aftermath,' which aired back in 2017.
The episode showed the mother-daughter duo having a sitdown conversation while lounging outside next to a fire pit. After the momager complimented the supermodel on her jeans — which looked more like leather pants or leggings to us — Jenner replied with, "you're cute jeans," seemingly trying to be funny or cute with her mom, but the latter just not getting it.
Though the clip left fans with so many questions afterward, it's still one of the most compelling conversations to ever air on reality tv. Even the momager herself couldn't have come up with a better exchange.
Jenner has been busy making TikToks
The same day Jenner uploaded her Kris and Kendall parody, she also created a few dance videos with Karanikolaou that made fans do a double-take.
The Life with Kylie star showed off her twerking skills for all to see on her BFF's TikTok page. In one video, Jenner and the influencer put their moves on full display as they danced to the popular Tiger King-inspired version of Megan Thee Stallion's hit song, "Savage," in bikinis.
"Can't convince me that it didn't happen," Karanikolaou captioned the video, which currently has more than 800,000 likes.
In another video, the dynamic duo is seen keeping up with viral trends by dancing to the DaBaby's "Vibez." While Stassie had the steps down pat, Jenner had a little trouble keeping up with her bestie and resorted to dropping it low once again — proving that twerking is her go-to dance move.
People might think the Kar-Jenners are talentless, but there's no denying Kylie's definitely got some moves and acting chops!