Kylie Jenner and Travis Scott: Juicy Details About Their Relationship
After trying to keep her pregnancy a secret for several months, Kylie Jenner announced that she and her boyfriend, Travis Scott, welcomed a baby girl on Feb. 1, 2018. The Keeping Up with the Kardashians star later took to social media to explain why she kept her fans in the dark before revealing that their daughter's name was Stormi and sharing a sweet image of her tiny hand.
Now that Jenner has opened up a little bit about her baby, fans want to know more about Stormi's dad and Jenner's relationship with Scott. Here are some juicy, strange, and even cringe-worthy details about the couple.
Scott has never confirmed their relationship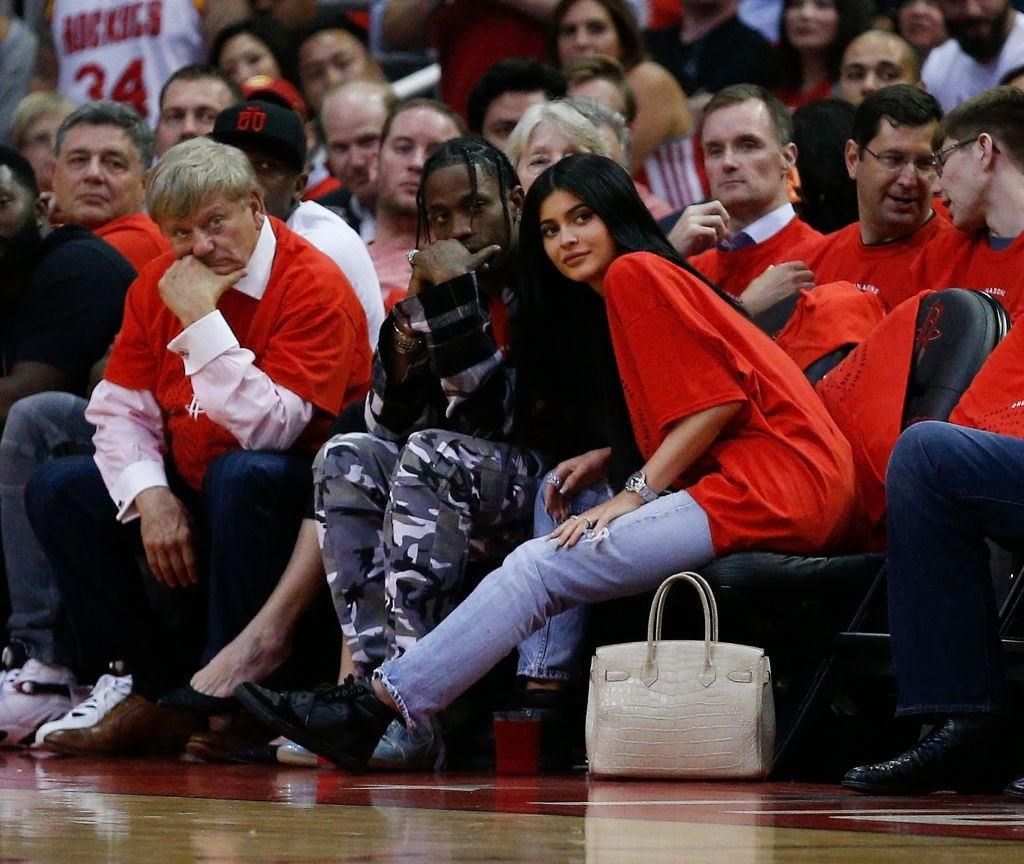 If fans thought it was odd that Jenner never confirmed her pregnancy, they may find it even more strange that Scott has never confirmed his relationship with the reality star. Despite reportedly starting their romance around April 2017 and being photographed together many times, the rapper has refused to address their relationship.
During an interview with Billboard in January 2018, when asked about his relationship with Jenner and the then-rumored pregnancy, Scott replied, "I don't want to talk about that. They're just guesses. Let them keep fishing."
Next: Scott also dated another member of the Kardashian-Jenner clan. 

He used to date Kendall Jenner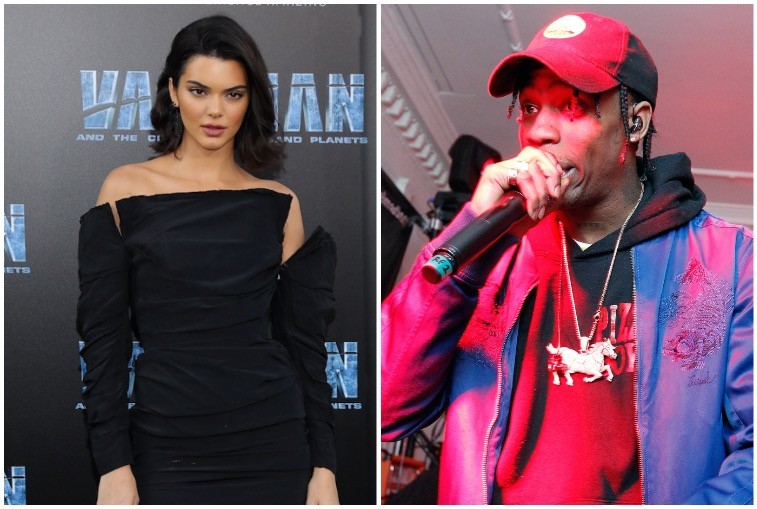 As cringe-worthy as it sounds, Scott reportedly had a fling with Kendall Jenner before he started seeing her younger sister. And, if that's not bad enough, several publications reported that the rapper even bragged about sleeping with both Jenner sisters and rated who was better in bed.
Next: Scott's also hung out Jenner's frienemy. 

He previously hung out with Blac Chyna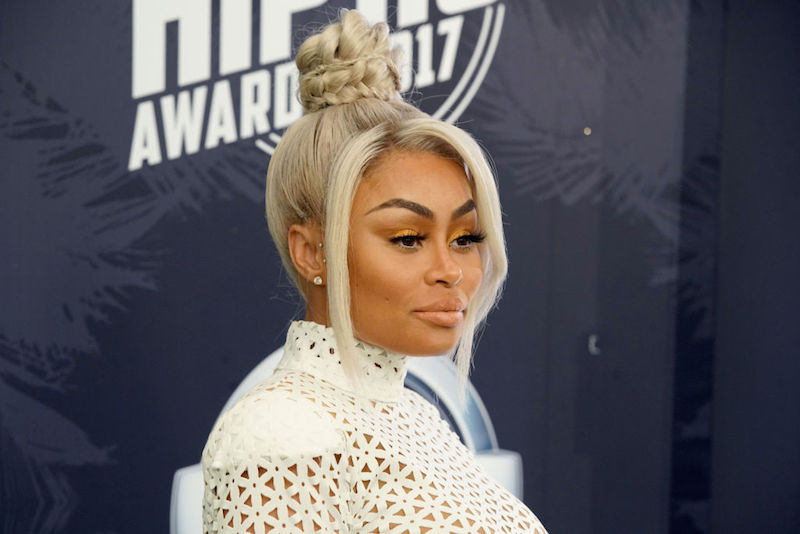 Scott also spent time with other women Jenner knows very well, including Rob Kardashian's ex, Blac Chyna. In December 2017, Chyna and the "Antidote" artist were spotted hanging out at the same club.
The two were seen just chatting it up for a while, although there were no reports of anything salacious between them. However, it seems a little weird that Scott was hanging out with Jenner's ex-boyfriend's baby mama given her not-so-good history with the Kardashian-Jenner family.
Next: Scott faced charges for doing this at his concert. 

Scott faced charges of inciting a riot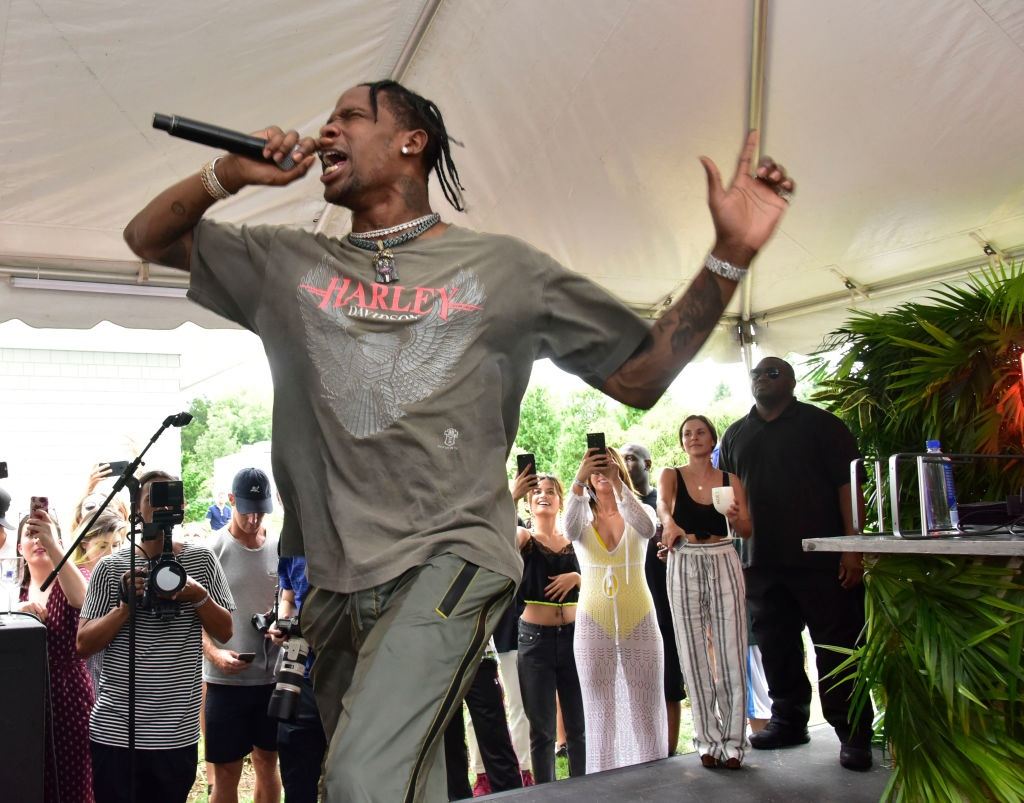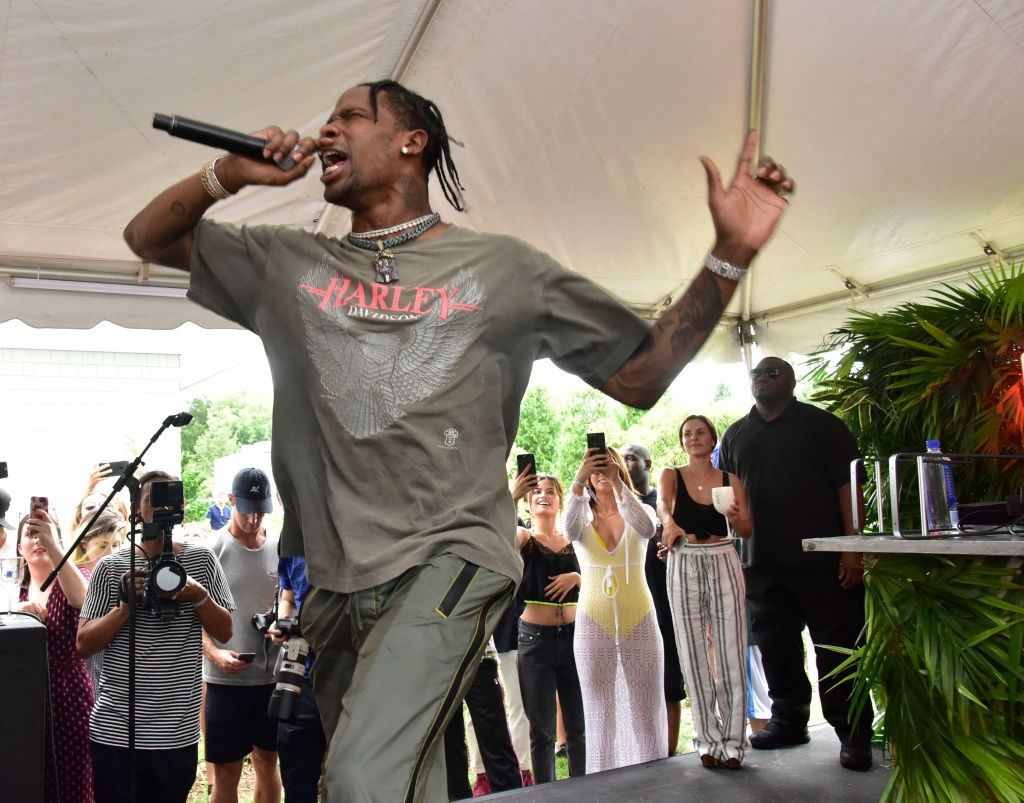 Another thing people may not know about Jenner's baby daddy: Police have arrested him before for inciting a riot at his own show. The incident went down at his concert in Rogers, Arkansas, on May 13, 2017.
TMZ reported that the rapper allegedly encouraged the crowd to rush the stage past security during his show, resulting in several injuries. Scott was released a few hours after being booked for inciting a riot, endangering welfare of a minor, and disorderly conduct.
He was previously arrested in 2015 for a similar incident when he instructed fans to jump over security barricades during his performance at Lollapalooza in Chicago.
Next: Scott and Jenner have the same ink.
The rapper and makeup mogul have matching tattoos
Scott scored one of his biggest hits with his song, "Butterfly Effect." So to commemorate it, the hip-hop artist got a tattoo of a butterfly on his leg, and so did Jenner. The two got the matching tattoos in June 2017 and shared pics of their ink on Snapchat.
Next: They are living separately and co-parenting. 

Jenner and Scott are not living together
Something fans may find a little surprising about the couple is that even after Stormi was born, they decided not to live together. A source told People that while the pair is thrilled about the birth of their daughter, they are "not officially living together" at this time.
The publication reads, "Kylie and Travis are not officially living together. He has his own place. They are co-parenting though, and things are going great. They are together and happy."
Next: They have no desire to walk down the aisle. 

The couple won't walk down the aisle anytime soon
Slow down with the wedding rumors because these two are in no rush to walk down the aisle. Another insider spoke to People and insisted that Jenner and her man are in no hurry to get married either. Their only focus right now is their baby girl.
"They're not in [a] rush," the source said. "They're just enjoying their little family."
Follow Michelle Kapusta on Twitter @philamichelle.
Follow The Cheat Sheet on Facebook!