Kylie Jenner and Travis Scott May Have Faked Their Breakup, Fans Say
The state of the Kardashian-Jenner sisters' love lives is a hot topic that commands a lot of headline attention. Their penchant for dating high-profile rappers and athletes, the fact that many of their relationships go through a roller coaster of breaking up and making up, and the opportunity fans have to see it all unfold …
The state of the Kardashian-Jenner sisters' love lives is a hot topic that commands a lot of headline attention. Their penchant for dating high-profile rappers and athletes, the fact that many of their relationships go through a roller coaster of breaking up and making up, and the opportunity fans have to see it all unfold on reality TV means there is a lot of fuel for relationship rumor fires. 
Now fans have crafted their own theory around Kylie Jenner and Travis Scott's relationship. While it may sound far-fetched, Jenner and Scott have intentionally toyed with fans when it comes to their relationship in the past. Could these fans be on to something?
Kylie Jenner and Travis Scott got serious fast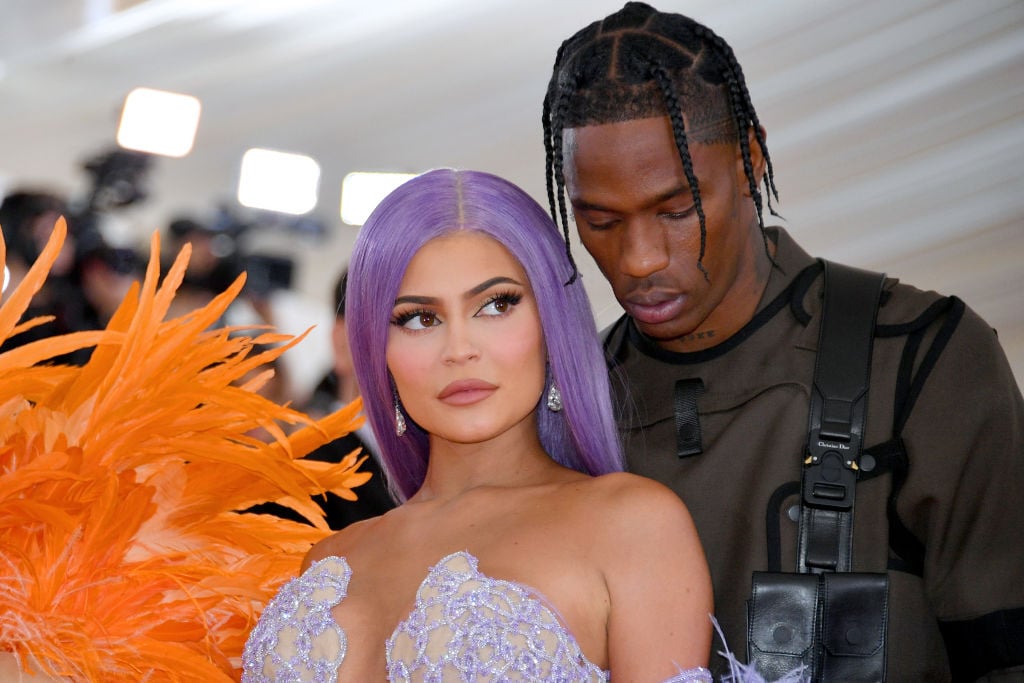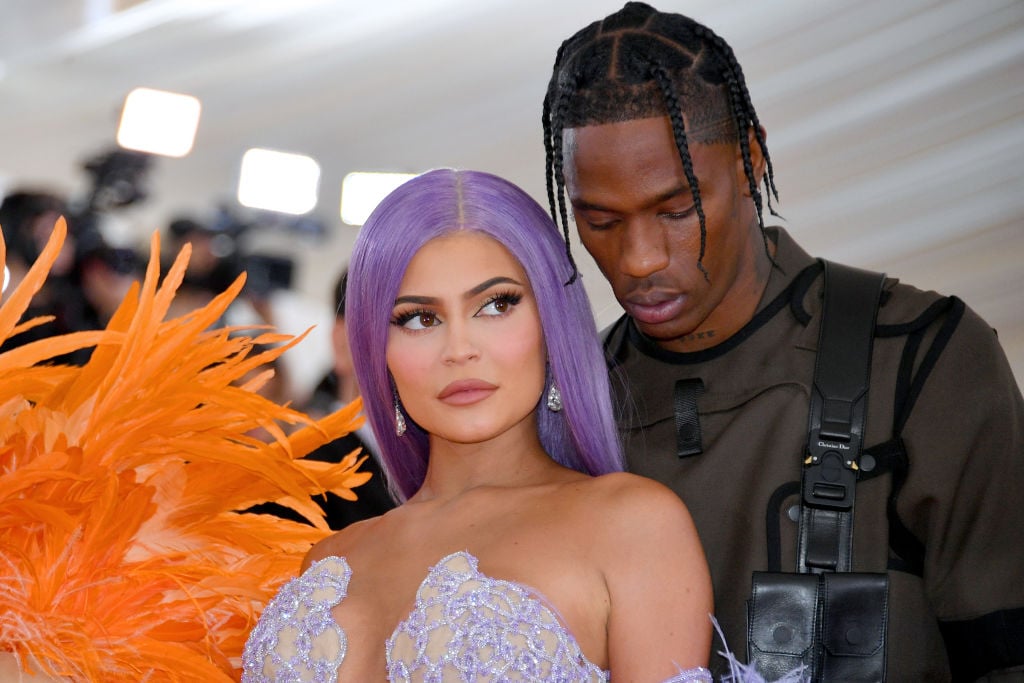 In April 2017, Jenner and Scott were spotted holding hands at Coachella, according to Seventeen. A month later, they got matching tattoos — tiny butterflies on their ankles. By September, the pair were awash in pregnancy rumors that were never really confirmed or denied — that is until their daughter Stormi was born in February 2018.  
As their relationship progressed, they frequently showed it off on social media. Each would post pictures of the lavish gifts the other had gotten them, and they often posed for sexy photographs together. In June 2018, they even took to the cover of GQ for a racy photoshoot to accompany an in-depth look at their relationship. It's clear that the pair wanted the public to know about their status and used it as a way to gain headlines and attention. 
Kylie Jenner and Travis Scott kept fans guessing about their marriage status
Amid all the social media posts, there were some that had fans convinced the pair had secretly gotten married and were not-so-secretly showing it off. Jenner had a few posts where she referred to Scott as her "hubby." She was also spotted sporting a giant diamond ring. In October 2018, they seemed to take their relationship to the next level by purchasing a $13.45 million mansion in Beverly Hills. 
Breakup and cheating rumors swirled around the pair, but they were immediately batted down whenever they came up. Scott even called Jenner his "wifey" in a post where he denied a TMZ picture suggesting he was cheating. Fans became more and more convinced the pair were married, but in January 2019 Jenner told Paper Magazine that they were not. However, she had high hopes they would be soon. 
Kylie Jenner and Travis Scott hit a rough patch 
Things seemed to be going so well for so long, but rumors swirled that Jenner confronted Scott with evidence he'd been cheating, and things seemed rocky for the pair for months. They appeared to patch things up, though, so it stunned fans to hear they had taken "a break" in October 2019. By March 2020, everyone was convinced the pair had gotten back together. Fans have been picking apart their social media posts for clues to confirm the rumors, and some still think they are separated. Others, meanwhile, suspect they aren't just back together but also engaged. 
With that much speculation and scrutiny in the mix, it's no wonder that fans are confused and looking for answers. Some fans have come up with the theory that the pair never even broke up in the first place. One Reddit commenter wrote, "a part of me doesn't even think they actually broke up. They have always lived in the same house even before quarantine, going back and forth between the one they own together and just Kylie's house. Def think they just wanna be lowkey and have people out of their business." 
Another keen-eyed commenter agreed with "I too believe they themselves put out the breakup stories along with the Drake and Tyga stories to make it look legit. And Kylie also just recently started following and liking Travis' sisters Instagram and posts. And she's also always wearing his collabs."
It looks like the pair is content to keep us guessing for now, which means the rumors are sure to continue.