Kylie Jenner and Travis Scott Secretly Got Back Together Weeks Ago, Report Says
Fans have been speculating about Kylie Jenner and Travis Scott's relationship status ever since Valentine's Day 2020 when the makeup mogul received her favorite flowers from an unknown person.
The pair most recently fueled romance rumors when Jenner posted sweet photos of them to Instagram in the earlier days of their relationship. So are they together or not?
Neither Jenner or Scott has commented on this, at the time of this writing. But inside sources confirmed in a new report that the influencers are indeed back together — and allegedly have been for about a month.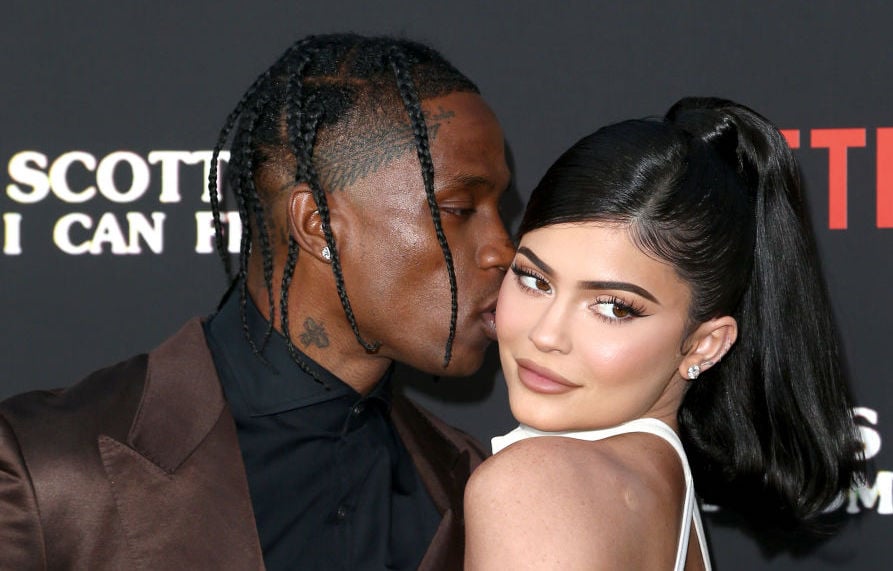 Here's exactly what the source said about Kylie Jenner and Travis Scott's relationship status
On March 8, a source told Entertainment Tonight that Jenner and Scott reconciled some time in February. The pair reportedly split in September 2019, with sources attributing it to their conflicting lifestyles and interests.
"The couple has always had love and respect for one another but took a break last year because they both had so much going on," the source began before elaborating on what apparently drove the couple apart.
"They couldn't fully focus on what it took to make the relationship work. Kylie exploded in the makeup world and was busy making a billion-dollar business and Travis was on tour and working on music," the insider continued.
"Although things haven't slowed down much for the duo, they're better able to handle it," the source added. "At the end of the day, the couple is happy to have their family back together."
Jenner and Scott share a daughter, Stormi Webster, who celebrated her 2nd birthday back on Feb. 1.
This echoes previous reports
The news comes weeks after The Blast reported on Feb. 15 that Jenner and Scott had made up and were "head over heels with each other."
A supposed friend of the two told the outlet that Jenner and Scott had been keeping it on the down-low, though, and were avoiding putting a title on their relationship. The report gave light to rumors that Scott was actually the one who sent Jenner those mysterious flowers a day earlier.
Neither of them has said much about their relationship ever since they called it quits, but Scott admitted to XXL in December that he still had a lot of feelings for Jenner, whom he began dating in April 2017.
"I love [Stormi's] mommy and I always will," he told the outlet. "The hard part about relationships is just trying to be in one without a million outside voices interfering."
Did Kylie Jenner and Travis Scott date other people during their split?
Jenner, for her part, sparked romance rumors with Drake in late October after she was allegedly seen getting close to him at two of his parties. But it didn't seem to go anywhere.
Sources told Us Weekly in November that Drake allegedly wasn't interested in anything serious and only wanted a "no strings attached" kind of relationship with Jenner — which was apparently of no interest to her.
"She's smarter than that," the source told PageSix at the time.
Scott, on the other, hasn't seemed to have much going on romantically. He seemed to shift his focus to work and honed in on his music career. Some sources even suggested that he was having a hard time with the split, with one telling People that he was allegedly a little jealous when Jenner sparked rumors with Drake.
Regardless, the two remained friends and continued to spend time together as a family. It's so sweet to see how things have come full circle again.
Read more: What Travis Scott Thinks of Kylie Jenner's Latest Hair Transformation