Kylie Jenner and Travis Scott Spark Reconciliation Rumors After Posing for Steamy Photo
Kylie Jenner and Travis Scott have been making headlines again due to questions surrounding their relationship status. The pair broke up in late 2019 after more than two years together. However, they have remained close and continue to raise their daughter Stormi Webster together. There are even rumors that Kylie Jenner and Travis Scott have reconciled after the two posed for a steamy Instagram photo over the weekend of Oct. 16.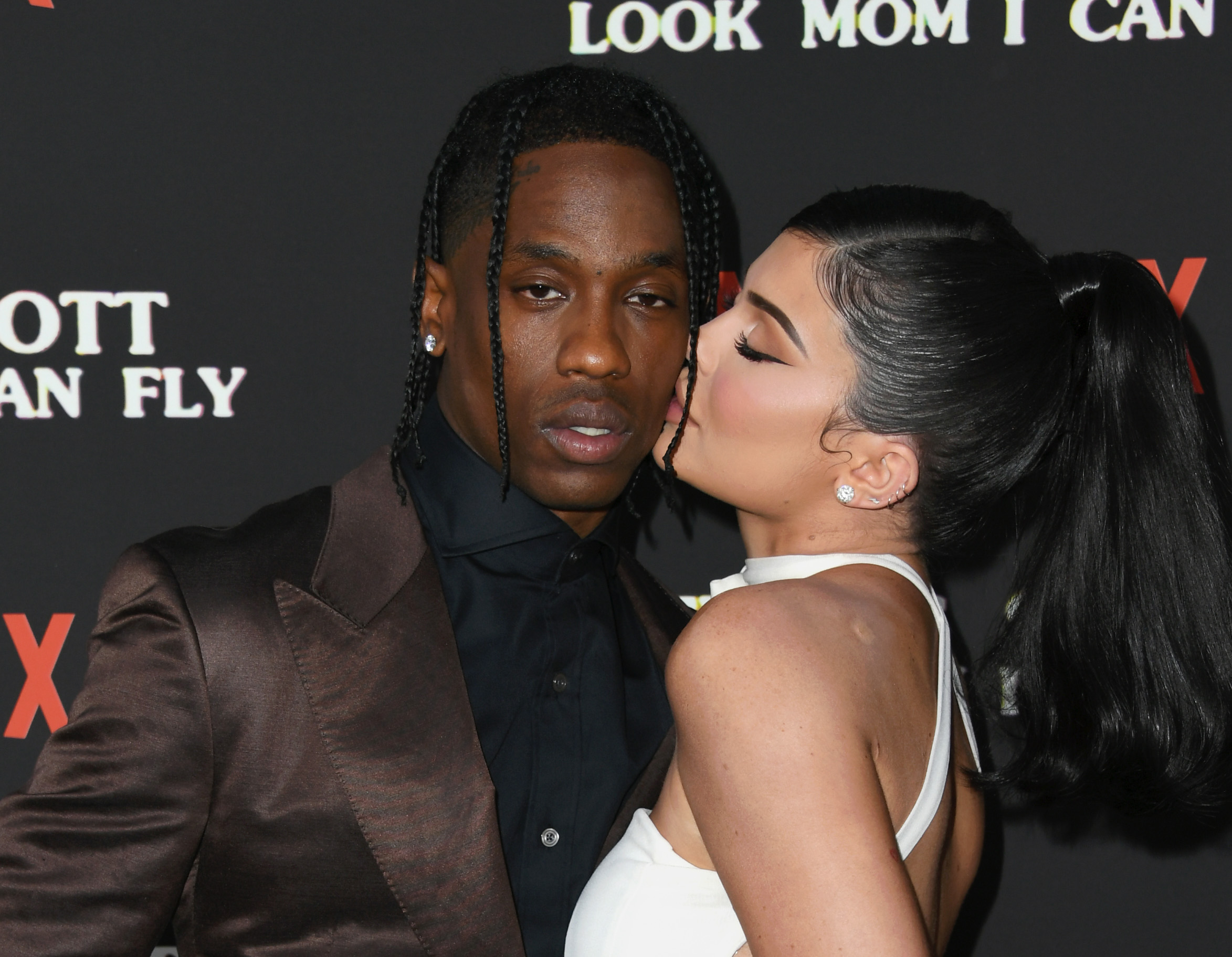 Kylie Jenner and Travis Scott took a photo together that prompted reconciliation rumors
Jenner posted a photo showing her and Travis Scott standing together in what appears to be the $36 million mansion she purchased in April. She dazzled in a sheer dress with sparkly accents and a dark jacket that appear to be from designer Matthew Williams's new Givenchy collection as Travis Scott stood behind her in a beige T-shirt with leather pants.
Captioning the image, Jenner wrote: "dress up with @matthewmwilliams @givenchyofficial🤍 this collection is wow 🤤🤤 congrats !!! can't wait to see more."
The image earned more than 13 million likes and over 75,000 comments, with many fans hitting the comment section to question their relationship status. "You guys are back together? one fan wrote as another person said, "So.. are you guys back together? This is confusing 🥺😩"
The status of Kylie Jenner and Travis Scott's relationship is unclear, though
While some reports have said the two are indeed back together, others have pushed back on that.
In October, a source told HollywoodLife: "They will always have chemistry between them, but they're not together and are not discussing getting back together. They just have a strong connection and like to spend time together. Neither one of them are looking for more right now."
Echoing that, a source also told People in June that Jenner and Travis Scott weren't rushing into a relationship and that they found it easier to be co-parents.
"Kylie and Travis get along. They enjoy hanging out with the same people. And they obviously spend a lot of time together with Stormi. [But] being co-parents seems to be working out better for them than being in a romantic relationship," the source shared.
Kylie Jenner and Travis Scott called off their relationship in 2019
Multiple outlets reported on Oct. 1, 2019, that Jenner and Travis Scott had ended their relationship. They had been together for two and a half years at the time.
Neither of them has said very much in regards to what caused their breakup. However, sources have said it boiled down to their conflicting interests.
"It was hard for him to be coming home every night to be with the family and putting Stormi to bed," a source told Entertainment Tonight. "That's not where he is in his life. It made Kylie insecure and anxious. The last few months, Kylie felt they were drifting and she was never really sure what was going on."
Although it didn't work out, it's nice to see that they have remained cool and cordial towards each other.