Kylie Jenner Asked Khloe and Kim Kardashian To Not Bully Jordyn Woods After The Cheating Scandal Broke
Kylie Jenner asked Khloe and Kim Kardashian to not bully Jordyn Woods amidst the cheating scandal.
The Keeping Up With The Kardashians season finale recently aired and viewers got an inside look at how the Tristan Thompson-Jordyn Woods cheating scandal played out. As expected, it wasn't pretty. 
Khloe Kardashian was, understandably, upset. And Kim and Kourtney sprung into big-sister action. In the middle of everything was Kylie Jenner, who was best friends with Woods before the scandal broke. She was torn in the finale: Jenner hated to see her sister hurt, but also had some sympathy for Woods.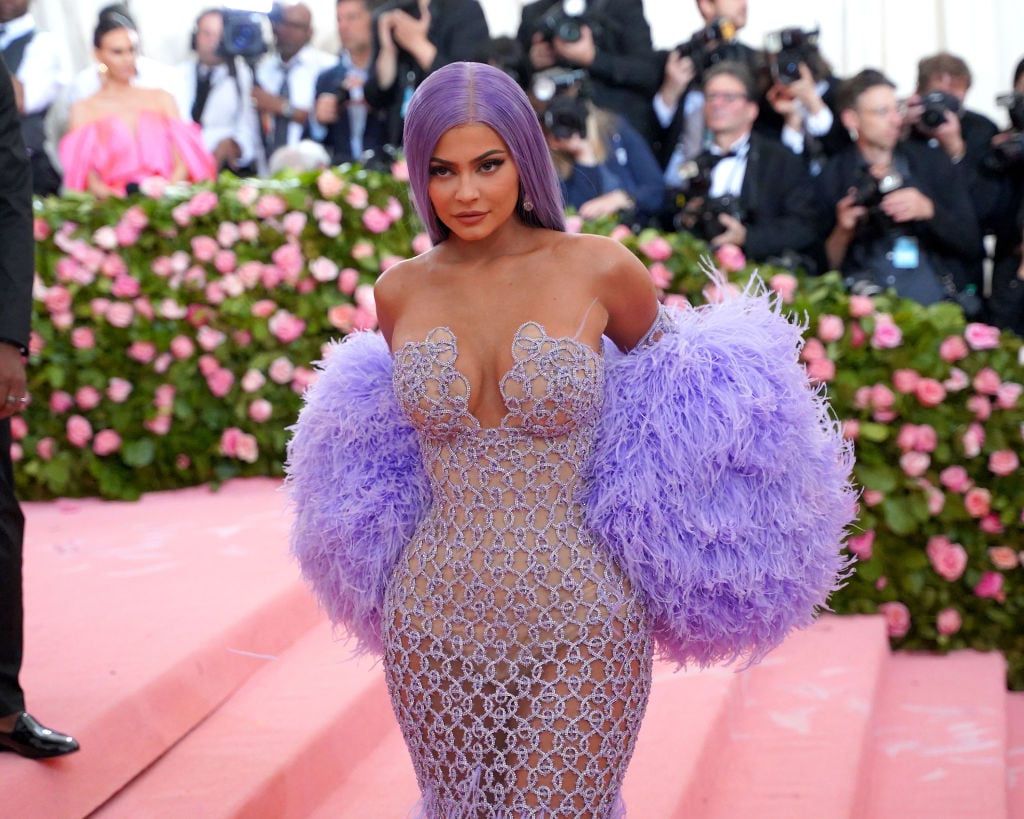 Kylie Jenner asked Kim Kardashian to take down a video she felt was bullying Jordyn Woods
At the time, Jenner saw a video Kim posted to Instagram of Khloe and her friend Malika Haqq singing Brandy's "Who Is She 2 U," seemingly calling out Woods. Jenner called Kim and asked her to take it down. Kim obliged.    

"I just feel like we're bigger than this, we're better than this. I feel like call her or talk to her in person … We just don't need to bully anyone," Jenner said in the KUWTK finale. 

She also shared how she felt with her sisters after Woods came over to pack up her things and move out of Jenner's house. 

"The look in her eye, she's just obviously going through it," she said. "I just don't think anyone deserves this."

Jenner continued, "We should express everything to each other in person, however we feel."

Kim later agreed: "I definitely can get petty sometimes. Kylie's right. I got caught up in the moment."

Khloe Kardashian called Jordyn Woods and Tristan Thompson 'fat a*******'

When the cheating scandal broke, Khloe's sisters and Haqq took her to Palm Springs to let it all out. After what looked to be a night of drinking, Khloe FaceTimed Thompson's best friend, Savas Oguz, who claimed he didn't remember anything happening between Thompson and Woods. 
"Liar! Liar! Tristan, f*** you if you can hear me!" Khloe yelled, while one of her sisters said, "She must be really drunk."
"They both admitted it to me. Both of them. Those both fat f****** a*******. Don't f****** lie to me though about lying though," she continued. "Don't f****** say… you didn't do something that you f****** did when you both f****** told me you f****** kissed, b******! And you're a f****** liar."
As soon as the episode aired, the internet quickly criticized Khloe for fat shaming Woods and Thompson.  
"Not Miss "body positive" @khloekardashian fat shaming Jordyn… her true colors shined," wrote one Twitter user. 
"Khloe calling Jordyn Woods fat and acting like she herself didn't pay thousands of dollars to make sure she never heard someone call her that word again is outttta pocket yo," tweeted another. 
"so can we unstan khloe kardashian for fat shaming jordan woods plz," wrote another.
Though some people see the comment as bullying, others are sticking up for Khloe in her moment of weakness. 
"she said it about both Jordan and Tristan. She was clearly not talking about physical appearance. Further, she was very intoxicated. Finally, she was deeply hurt by both these people. I am not a Kardashian fan but theses mean attacks on Khloe seem to lack any compassion," one user replied to a tweet criticizing Khloe.  
"I mean if someone I thought of as a sister was involved in something sexual with my baby daddy, I think I'd probably call her much worse," replied another. 
Read more: Tristan Thompson Bought A $6.5 Million Mansion 25 Minutes From Khloe Kardashian