Kylie Jenner's Beauty Brand Kylie Cosmetics Deleted All of Its Instagram Posts
Kylie Jenner started her beauty brand Kylie Cosmetics in 2015 with her Lip Kits. Now, it's a massive company that has contributed to Jenner's mega-weath. But why did the brand just delete all of its Instagram posts?
Kylie Jenner might not be a billionaire quite yet, but the 23-year-old will likely cross that threshold in the upcoming years. The Keeping Up with the Kardashians star can credit much of her mega-wealth to her beauty brand, Kylie Cosmetics.
After watching her older sister Kim Kardashian West find fame and success through her use of social media, Jenner followed suit, creating a massive platform for herself with 230 million followers on Instagram alone. She began selling her Lip Kits which eventually became a massive beauty brand that carries everything from makeup to skincare.
Since the debut of Kylie Cosmetics in 2015, things have been going well for Jenner. Therefore, fans were stunned to see that the Kylie Cosmetics Instagram page has deleted all of its photos except for one.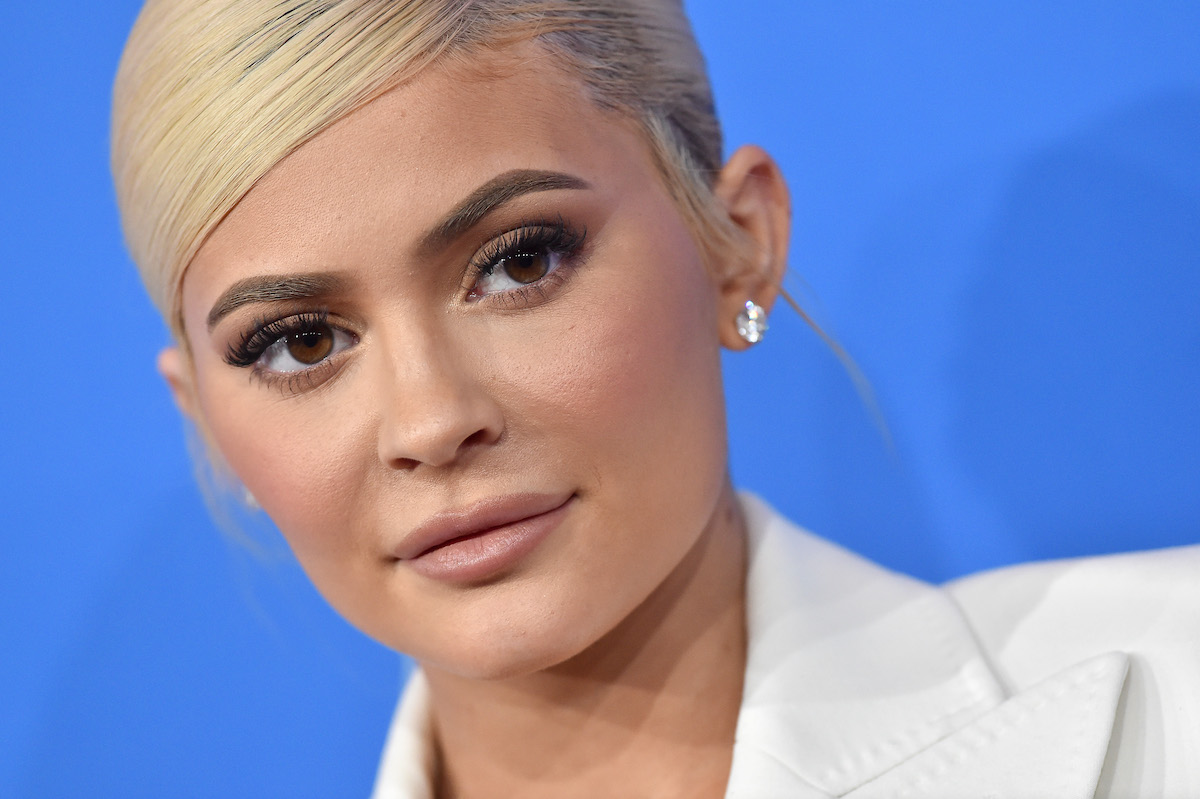 Does Kylie Jenner still own Kylie Cosmetics?
In 2020, Jenner announced that she would be selling 51 percent of Kylie Cosmetics to Cody, the conglomerate that owns brands like Clairol, CoverGirl, and Max Factor. Selling the majority of her company was a hefty payday for Jenner as she was paid $600 million in the sale.
Though Jenner still owns a good portion of the company, the sale and her appointing a new CEO to oversee the brand means she's been able to focus on the things she loves most, creativity and development.
"This partnership will allow me and my team to stay focused on the creation and development of each product while building the brand into an international beauty powerhouse," she said in a joint statement with Cody.
Since Jenner built the brand using her social media, it's smart that she would continue to spearhead the creative efforts and all creativity.
Kylie Jenner credits Kris Jenner with the success of Kylie Cosmetics
Jenner didn't initially see Kylie Cosmetics as a business. "I didn't think that this could really be my job," she said in an interview with Harper's Bazaar. "I always loved makeup, though. I wanted to watch tutorials. I would play with my own makeup or my mom's. I've always loved makeup, and I was obsessed with lipstick."
However, Jenner's mother, Kris Jenner, who has had a long history of managing her children, and her former spouse, Caitlyn Jenner, saw the potential of Kylie Cosmetics.
To this day, Jenner credits her mother with her company's success.  "I credit my mom a lot for where Kylie Cosmetics is now," she told Arabian Harper's Bazaar. "With my creativity and her business mind, together we're just the dream team."
Now it appears that something big is happening at Kylie Cosmetics.
Kylie Cosmetics recently deleted all of its Instagram posts
Kylie Cosmetics fans were stunned on May 4 when they looked on the Kylie Cosmetics Instagram page to see that every single photo had been erased. The only photo left on the feed was a Polaroid- photo of Jenner dressed in all-pink with the caption. "Something is coming."
The Kylie Cosmetics website had also been erased, leaving a landing page that simply says, "SOMETHING. IS. COMING."
Meanwhile, fans who shop the beauty brand at Ulta noticed that every single Kylie Cosmetics product on the website was either gone or heavily discounted. For example, the Skin Concealer is normally $20 but is currently priced at $5.
It looks like Jenner and her brand are about to do a massive rebrand.