Kylie Jenner's Billionaire Scam Is Some of Kris Jenner's Best Work According to Fans
Kylie Jenner recently made waves when Forbes announced that she was never a billionaire. Now, fans are praising Kris Jenner's PR skills.
We all know the saying: "The Devil works hard, but Kris Jenner works harder," but the momager seems to have outdone herself this time. The KarJenners are hardly strangers to a scandal or seven, but their most recent scandal just might take the cake. For months, the KarJenner's have been boasting non-stop that the youngest of their clan, Kylie Jenner, is the "youngest self-made billionaire" in history. But, Forbes recently revoked that title from the 22-year-old.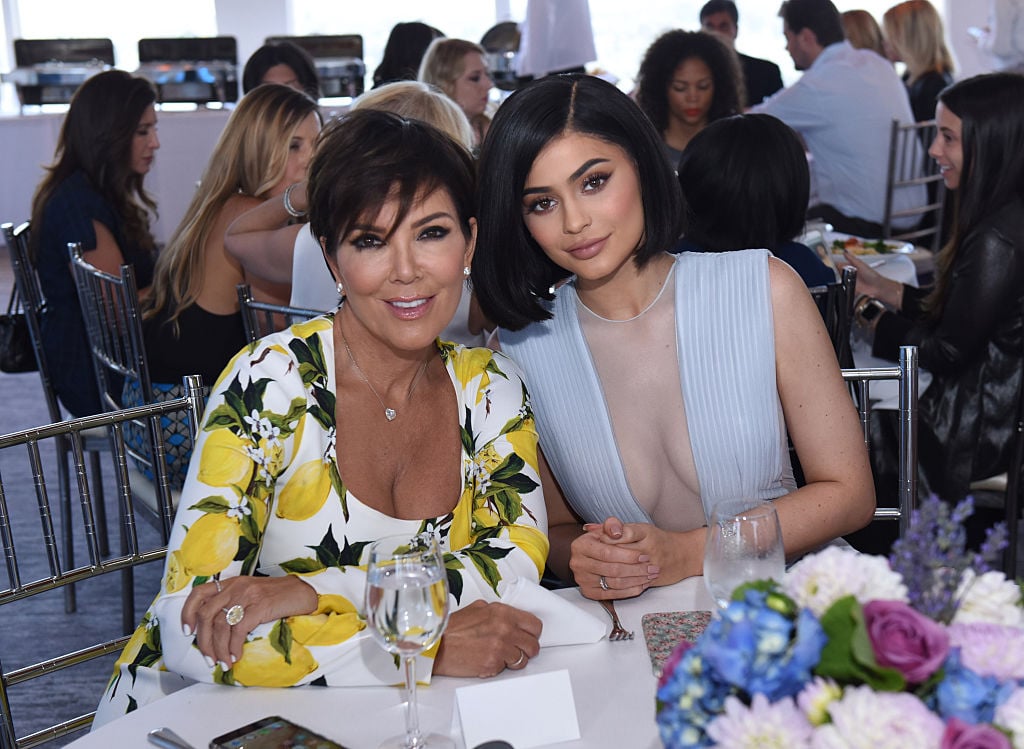 Why Kylie Jenner was never a self-made billionaire or millionaire
When Forbes first announced that Kylie was the youngest self-made billionaire on the globe, people had plenty of concerns. The largest of which was the fact that the 22-year-old could hardly be considered self-made. As she came from a wealthy family (both of her parents are multi-millionaires) the title of self-made seemed like a huge reach. While Kris maintained that her daughter used all of her own money to start Kylie Cosmetics, that wasn't exactly true.
Kylie's seed money was comprised of funds she made from public appearances, modeling gigs, starring in her family's reality show, etc. If not for her family's wealth, she never would have had the platform, influence, or money to accrue her own. This inherently means that she was never actually the "self-made" mogul that the media and her mother made her out to be. But, it seems that Kris fudged the truth about her youngest daughter's success on more than one occasion.
Forbes calls out Kris Jenner for overinflating her daughter's net worth
On May 29, 2020, Forbes released an article stripping Kylie of her billionaire status. They argued that Kylie and Kris had overinflated the value of Kylie's brand, Kylie Cosmetics, in order to appear richer and more successful. They accused Kris of forging tax returns to leverage a higher status and a higher sales price for shares of Kylie Cosmetics.
Naturally, people had wildly different reactions to learning that Kylie is not, in fact, a billionaire. Some people were outraged by the lie while others weren't surprised at all. The Kardashian/Jenner clan is famous for making something out of nothing, so overinflating their own success is hardly off-brand for them. Some people, however, seem to be in awe over Kris's PR skills. After all, if not for her infamous spin, Kylie never would have gained the astronomical wealth that she holds today.
'KUWTK' fans on Twitter are impressed with the momager's PR skills
"So based on what I just read, Forbes is now pissed that behind their lazy journalism. Kris Jenner hoodwinked them into believing Kylie's business was worth 3x its value and they rode that lie towards the sunset in an overpriced sale of 51% of the equity, Kris Jenner is a GENIUS. And after she pockets what's now 2/3 of her now real net worth on the back of billionaire status given to her by Forbes, Forbes is angry and exposing the lieeesss," one fan wrote on Twitter, clearly in awe of Kris's manipulation skills.
At the time of this article, Kris has yet to address these claims. Kylie, on the other hand, has stated that she never asked for her billionaire status and that there were more important things to worry about. Considering the young mom's newly adjusted net worth, we can think of 900 million other things that she's focused on.