Kylie Jenner Claps Back After Fans Accuse Her of Snubbing Black Designer
As the craziness that is 2020 continues, Kylie Jenner is out with her friends hanging out in Utah.
The makeup mogul has been documenting some of the trip on Instagram, recently sharing a series of photos wearing a mesh dress as she spent time outdoors. Many fans immediately swooned over the posts, as is the case whenever Jenner posts a photo. But others criticized her for failing to credit the designer of the garment.
Amid the backlash, Jenner took to social media and clapped back at the haters. Here's a look at the drama and what she said about it.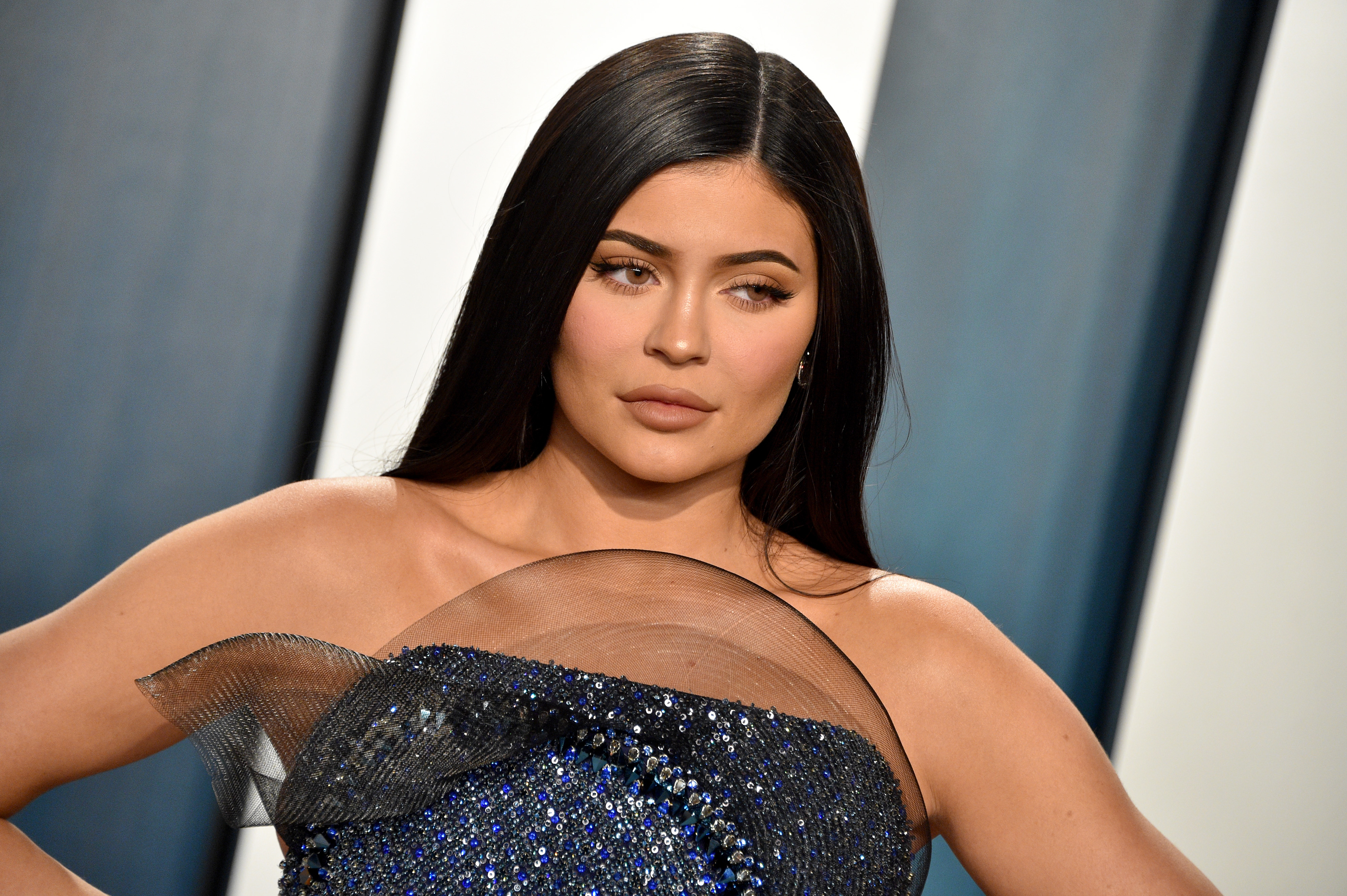 Kylie Jenner's latest photos
On July 6, the Kylie Cosmetics star posted two photos donning an orange minidress designed by LoudBrand Studios. It's a form-fitting number with drawstring ruching and a plunging neckline that Jenner accessorized with a pair of sunglasses, gold jewelry, and Yeezy slides.
For one picture, she posed in front of a pool with the idyllic Utah landscape in the background, captioning it, "I love it here."
The photos have amassed over 12 million likes, with fans and celebrities alike complimenting the reality star on her look. Model Sofia Richie sent Jenner a heart-eyed emoji while several fans left a string of adoring icons.
But other fans were more critical of Kylie Jenner's post
In both comment sections, many fans called on Jenner to tag the brand, which was founded and created by London designer Jedidiah Duyile. Its website says Duyile created the company to "produce pieces that reminded women of just how sexy they are. The main inspiration stems from an appreciation of the vintage casual inspired looks of the early 2000s with a modern day twist."
When Jenner failed to acknowledge the comments, someone took to Twitter and claimed, "Kylie Jenner is refusing to tag the designer of the dress she just posted, which is a black owned brand, and now limiting her comments. @LoudBrndStudios is the designer!"
The post quickly amassed over 90,000 likes, with hundreds of people calling out Jenner for not tagging LoudBrand Studios.
"What is wrong with her?!? She doesn't want to pay the workers in Bangladesh and she can't even credit a black designer???," one fan said, referencing another one of Jenner's latest controversies.
"I will never understand how people still back this family. They're all culture vultures with no morals," said another.
Someone else didn't seem so surprised, writing, "This is nothing new. She wore clothes by The K Label and Twiley some time ago and didn't tag them but made sure to tag Gucci and other top designers. I could understand if she has people to purchase clothes for her, but they always make sure she tags Dior of Givenchy."
But some felt that people were being too hard on Jenner and argued that she wasn't obligated to tag the brand given that she purchased the dress.
"I don't love the Kardashians but seriously, I don't agree with you in this," said one defender. "Kylie has no obligation to promote that designer/brand.she was not paid to advertise for them. It is not her business to do that and ya'll should stop this."
"I don't understand how other people don't understand," another agreed. "Do y'all like working for free? She doesn't either. Social media promo is a big part of her job & she shouldn't be forced to do it without compensation."
Kylie Jenner's response to the backlash
As the backlash mounted, Jenner hopped online to defend herself. Quote-tweeting the original message, she wrote, "ok this is just a reach. why would i ever REFUSE to tag a brand and block comments. this is completely false. i think this brand is amazing and i wanted to show support and will continue to do so. everyone go check out."
She also agreed in a follow-up tweet to credit more black businesses moving forward.
Read more: Khloé Kardashian Once Admitted to a Procedure That 'F*cked Up' Her Face