Kylie Jenner's Daughter, Stormi, Has an Instagram Page, but 2 KarJenners Don't Follow Her
For Kylie Jenner and her famous family, it's never too early to start building your brand. Jenner's daughter, Stormi Webster, seems to be no exception. At just two years old, Stormi has already started cultivating her brand. The toddler has appeared on the cover of Harper's Bazaar Arabia alongside her mother and her maternal grandmother, …
For Kylie Jenner and her famous family, it's never too early to start building your brand. Jenner's daughter, Stormi Webster, seems to be no exception. At just two years old, Stormi has already started cultivating her brand. The toddler has appeared on the cover of Harper's Bazaar Arabia alongside her mother and her maternal grandmother, Kris Jenner. Furthermore, Kylie Cosmetics launched their first collaboration with Stormi back in February of 2020.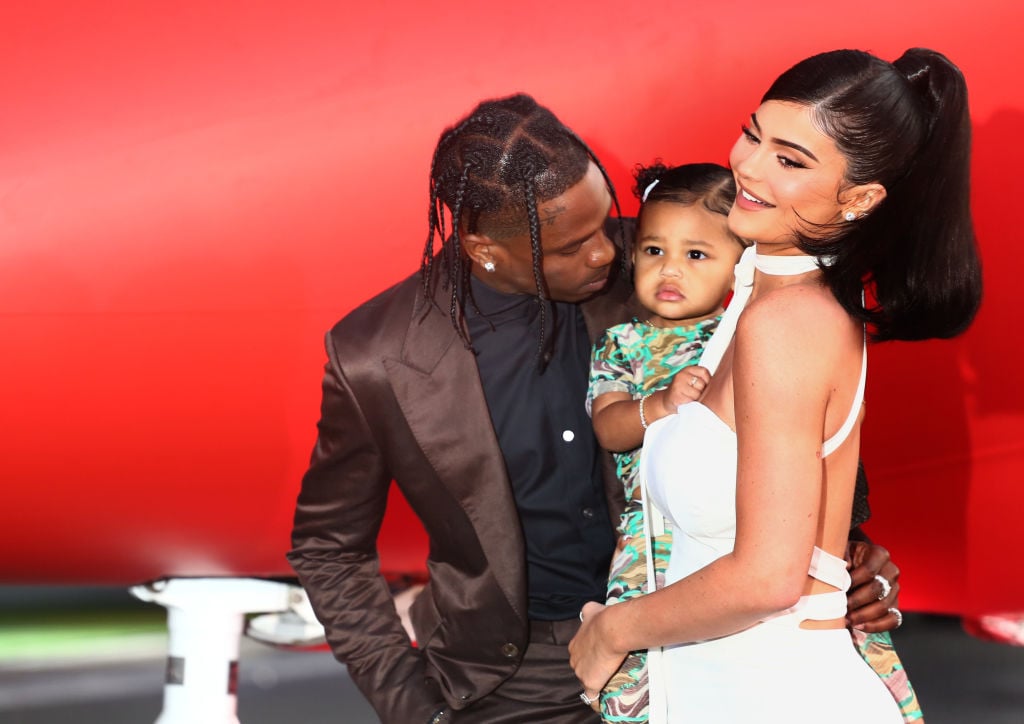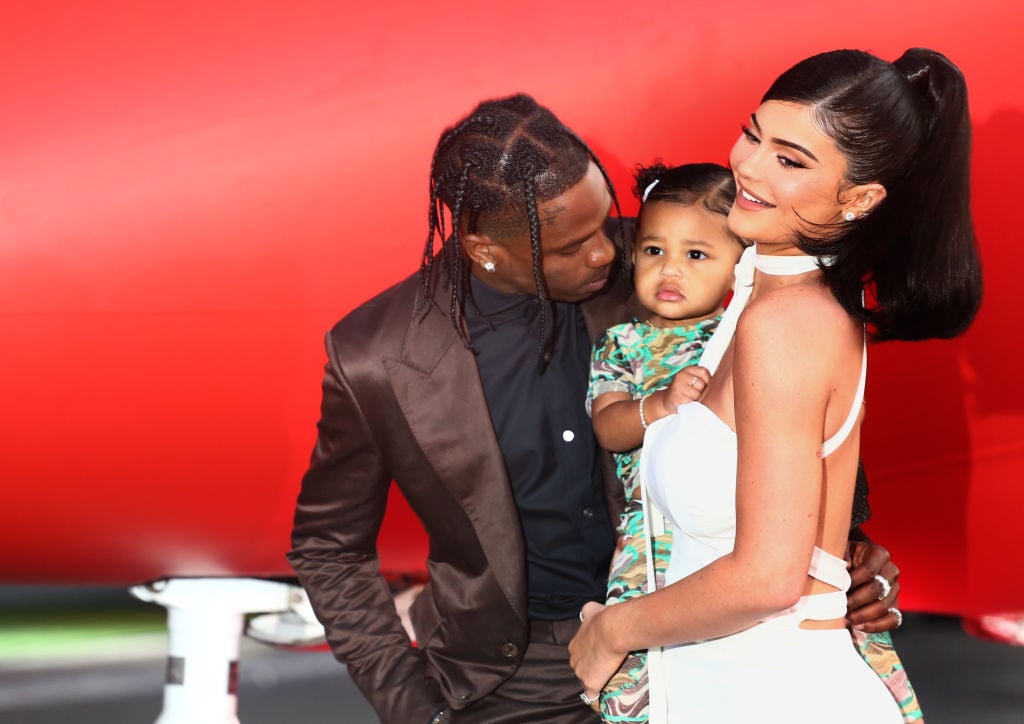 Jenner has always been candid about the fact that she wanted to collaborate with her daughter. She has already collaborated with most of her sisters, so it was no surprise that she wanted to do something with Stormi. However, Jenner was adamant that she didn't want to collaborate until Stormi was old enough to give her input. When Jenner finally did release the Kylie Cosmetics Stormi collection, she shared that her daughter had a hand in picking out colors for the collab.
Kylie Jenner's daughter, Stormi, has with Kylie Cosmetics before her 2nd birthday
Stormi likely contributed very little to her first collab, which is obviously understandable for her age. However, we're sure more collabs are on the horizon for her, especially given Jenner's claims that her daughter absolutely loves makeup. Until then though, Jenner may be thinking about expanding her daughter's brand in a new way. That way is, of course, through social media.
Love them or hate them, the Kardashian/Jenner clan has dominated social media for years. This is especially true on Instagram. On the popular platform Jenner, (who is the most followed KarJenner) boasts a whopping 176.5 million followers, making her the fifth most followed person on the entire app. Meanwhile, Kris (the least followed KarJenner, with the exception of Rob Kardashian who is banned from the platform) still boasts 33.8 million followers.
Stormi has her own Instagram page
But, Stormi may one day usurp her family members on social media. As much as the world is obsessed with the KarJenners, it pales in comparison to the obsession that their fans have for the KarJenner kids. In fact, fans recently discovered that Stormi has an Instagram account, @stormi, which has already amassed 20 posts.
As the account is private, no one outside of Stormi's followers can say the purpose of the account. As many toddlers have learned to use technology, it's quite possible the account features pictures that Stormi took herself. However, what is more likely is that Jenner uses the account to share private pictures of her daughter with her family and friends.
Which of the Kardashians/Jenners follow Stormi?
But, if the account is private, how can we be sure that this is the official Instagram account for Stormi, particularly since the account is not verified? Even though the account is private, and thus the followers are hidden, we can see who follows Stormi by looking at their pages. Stormi is followed by many of the KarJenners as well as some of Jenner's closest friends.
Jenner's best friend, Anastasia Karanikolaou, is following her daughter's Instagram account. Stormi's father, Travis Scott, and grandmother, Kris, are also following along. Jenner's sisters, Khloé Kardashian, Kourtney Kardashian, and Kendall Jenner are also all following their niece.
Will Jenner open up Stormi's Instagram page to the public?
In fact, the only KarJenners not following the account are Jenner herself and Kim Kardashian West. As Jenner is likely running the account, it makes sense that she wouldn't be following. However, fans are questioning why Kardashian West has chosen not to follow. Only time will tell if she decides to jump on the bandwagon. Furthermore, we're curious to see if, and when, Jenner will open up up her daughter's page to the public.