Kylie Jenner Fans Debate Over Whether or Not Her Lifestyle Is Negatively Affecting Stormi
Reality TV star, entrepreneur, influencer, and celebrity are all words that can adequately describe Kylie Jenner. But, the job that she seems to love more than any other is her job as a mother. The 23-year-old shares her two-year-old daughter, Stormi Webster, with her ex-boyfriend, Travis Scott. Stormi, like her KarJenner cousins, is extremely beloved amongst Jenner's fan base. Fans are obsessed with how polite, well-spoken, and adorable the toddler is.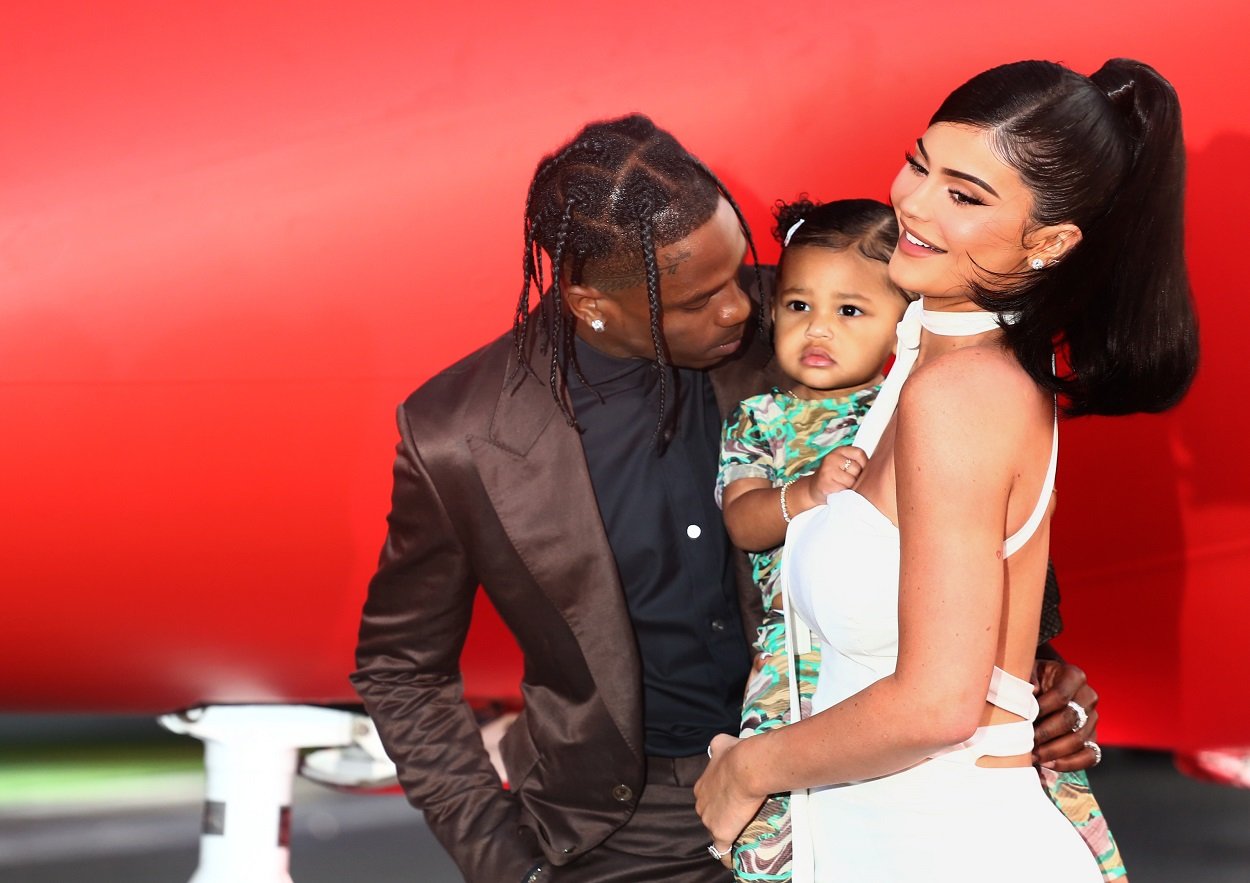 Jenner also receives tons of praise for how she chooses to parent Stormi. Even those who are pretty critical of Jenner generally agree that her daughter is clearly being raised right. But lately, critics, and even some diehard fans, are pointing out how Jenner's lifestyle may be negatively affecting her daughter. Though Jenner has always done a lot of traveling and partying, fans believe that her current behavior is anything but responsible.
Kylie Jenner has been engaging in high-risk behavior in 2020
In a normal year, Jenner traveling and attending lavish parties wouldn't be a cause for concern. However, as 2020 is the year of the coronavirus (COVID-19) pandemic, many fans are disappointed with the way Jenner is behaving. Jenner has attended many parties mask free where there were certainly more than 10 people in attendance. The Keeping Up with the Kardashians star has also done her fair share of traveling.
Of course, this behavior is at odds with what Jenner was promoting back in March of 2020. Back then, she was urging people to stay in their homes and even recounting how she was used to staying in her home because that's all she did when she was pregnant with her daughter, Stormi. But, seven months later, Jenner seems to have completely changed her tune. In fact, Jenner recently attended a huge mask-free birthday party for famous rapper, Cardi B.
Some Instagram users think the makeup maven is putting her daughter's health at risk
Many fans were disappointed that Jenner chose to attend such a large and unsafe party because they felt that she was putting Stormi in danger. An Instagram fan account (@kyliesnapchat) posted photos of Jenner at the party and fans began to comment about how Jenner's behavior was setting a bad example.
"This seems so irresponsible…going to an LA party during a global pandemic when she has a baby at home with a weak immune system?" one fan penned about Jenner attending the party. "Idk man this seems wrong but oh well." "I don't wanna hear her crying and posting if she gets corona, she's out traveling and partying every weekend. Sad," another person chimed in.
Fans of the 'KUWTK' star think her net worth will protect her from coronavirus
Other people agreed that Jenner was putting her daughter in danger by being around so many people and potentially bringing the virus back into her home. However, many people disagreed, stating that Jenner's money made her less likely to contract COVID-19 and pass it on to Stormi.
"Lol, they're rich AF," one fan wrote. "You don't think they have a doctor on call & test ready to go before & after? Money speaks & if for a second you think they aren't being super careful of who's going. You're mistaken. I'm not hating but they have resources that regular folks don't. They're safe."
Is Jenner's lifestyle affecting Stormi?
While Jenner's money may be able to help her if she does, in fact, catch coronavirus, it certainly won't keep her from contracting it altogether, particularly if she continues to put herself in high-risk situations. Though we can't comment on what, if any, precautions she's taking to make sure that her daughter stays safe, we can only hope that Stormi continues to be as happy and healthy as possible.