Kylie Jenner Fans Have Noticed a Pattern in Her Latest Pictures of Stormi
Kylie Jenner has never been one to shy away from fame or publicity. Thanks to her family's famous talk show, Keeping Up with the Kardashians, she's been in the spotlight for most of her life. In fact, Jenner has stated previously that she can scarcely remember a time when she wasn't famous. The 22-year-old has leveraged her fame and built-in platform to create a highly-successful multi-million dollar brand, Kylie Cosmetics. In recent times, the only time that Jenner stayed out of the public eye was when she was pregnant with her daughter, Stormi Webster.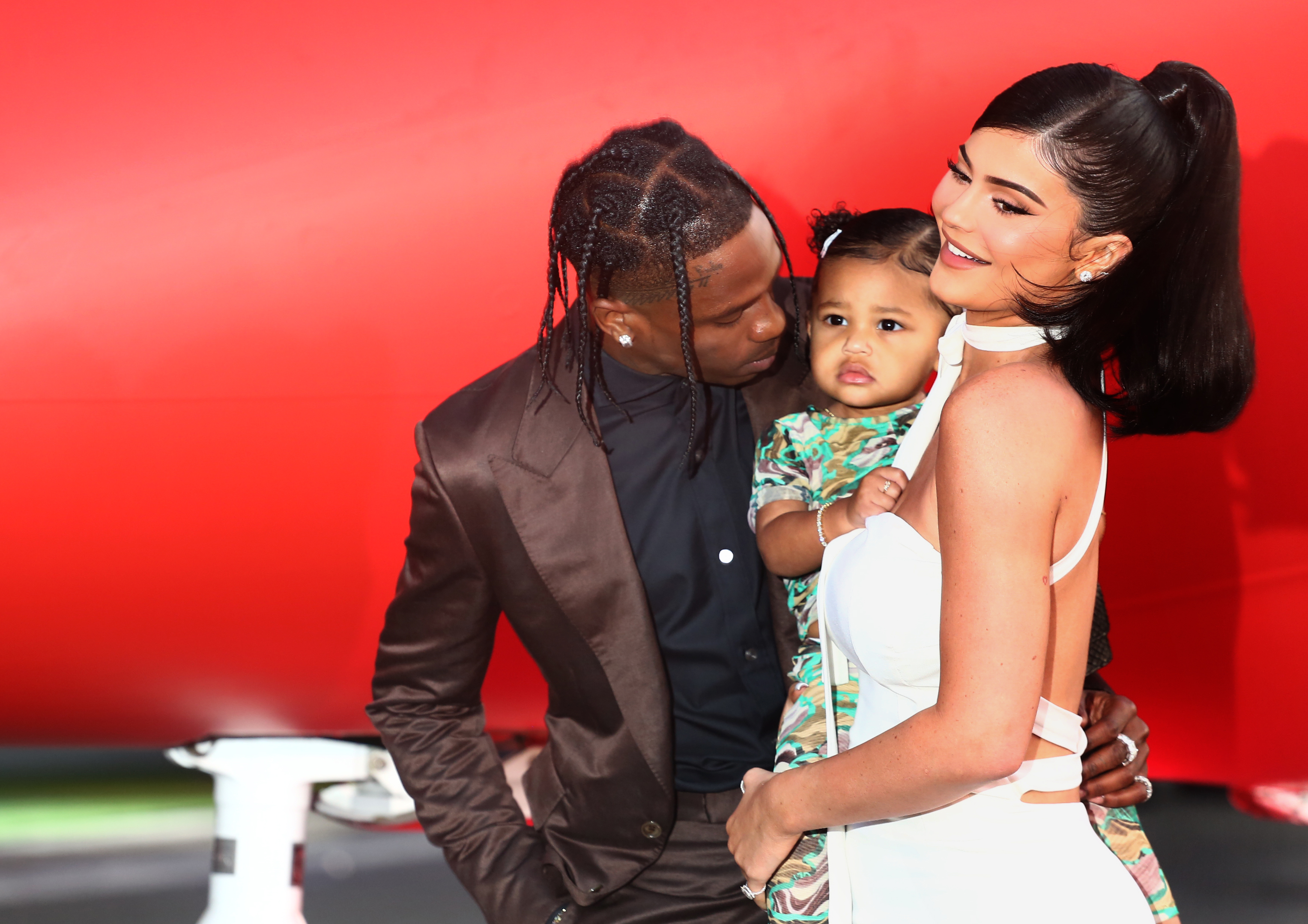 Part of Jenner's success undoubtedly comes from the fame she has acquired on social media through overexposure. By constantly posting on platforms like Instagram and Twitter, Jenner has been able to create sustained interest in her lifestyle and her products. But, Jenner doesn't just use social media to sell her products. She also uses the platform to share details from her life with her fans.
Kylie Jenner has a huge following on Instagram
On Instagram alone, Jenner boasts 186.5 million followers. This astronomically high number is larger than any of her KarJenner siblings and makes her the fourth most followed person on Instagram and the second most followed woman on the popular platform. Through her Instagram page, Jenner shares photos of her travels, business, friends, and of course, family. One person who is never far from Jenner's feed is her two-year-old daughter, Stormi.
Though Jenner tried her best to shield her pregnancy from the public, she's been pretty open about sharing photos of Stormi since she was born. The 22-year-old even created an entire video documenting her pregnancy, which she eventually shared with her fans after Stormi was born. Now, Stormi has become a constant presence on Jenner's feed and already has two major magazine covers under her belt.
The makeup guru has spoken out about how she's raising Stormi before
Jenner has spoken openly about the fact that she's constantly thinking about how to navigate her fame when it comes to raising Stormi. In an interview with Harper's Bazaar, she shared that she has done her best to normalize the paparazzi and to teach her daughter that constant attention is simply a part of their life.
"I think about it a lot because the world is just so crazy now. Exposing her to all of the negativity that comes with the Internet, I think about that too. I'm just trying my best, even though she's still little, to remind her how blessed we are and that this isn't normal, the way we live. It's just our life. People want to take pictures. I think she would feel differently if I was always covering her face like, 'Don't look!'" Jenner stated.
Jenner has chosen not to show her daughter's face in recent photos
But, Jenner's ethos about sharing pictures of Stormi seems to have changed as of late. Fans have noticed that since the beginning of July, all the photos of Stormi that Jenner has posted have not included the toddler's face. Instead, the photos show the two-year-old turned away from the camera or simply her torso. Noting this trend, fans expressed that they missed seeing the toddler's face on the regular.
"Y'all noticed Kylie hides Stormi's face these days, 😪😪" one person wrote on Instagram. "Miss seeing her cute little face, 😢" another fan chimed in. "Why don't we see her face anymore did something happen?" yet another Instagram user inquired. "I doubt it, she probably just wants some privacy with her baby," another person shared in response. We've no clue why Jenner isn't sharing Stormi's face lately. But, as long as she's doing what's best for her baby, it's really none of our business.