Kylie Jenner Debuted New Nails & Fans Have Thoughts; 'It's Herpes'
Kylie Jenner has never been shy about switching up her look. In particular, the Keeping Up with the Kardashians star is constantly changing her up her hair color and her nails. Thanks to her enormous influence (the reality TV star boasts 240.7 million followers on Instagram alone) Jenner is constantly inspiring her fans with her various looks. But even some of her most loyal fans aren't feeling the new nails that she recently debuted on Instagram.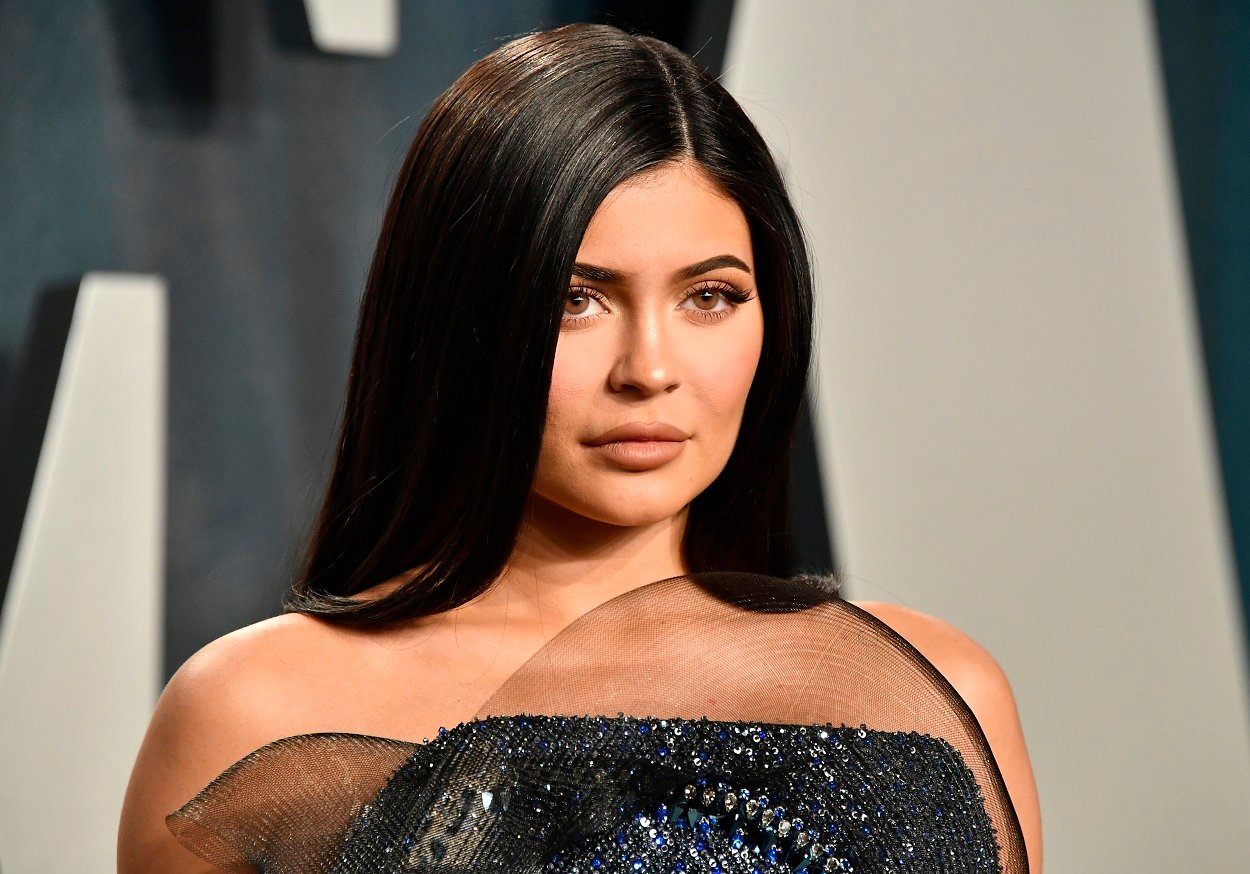 For years, Jenner has been known for her over-the-top nail designs. She is constantly switching up her nail shape, color, and loves showing off extremely intricate designs. In fact, the young mom even collaborated with the nail polish company, Sinful Colors, back in 2016 and came up with her own collection of unique colors.
Kylie Jenner developed an appreciation for manicures at a young age
"Well, I love getting my nails done, that's always been my thing," Jenner shared with Glamour UK back in 2016 when she was promoting the aforementioned collaboration. "I feel like all my fans – my true fans – know me and love that I explore with nail art and have fun with it. But Sinful Colors – I just love their ideas, I feel like they are very innovative and I love their colors so I just thought it was like a perfect match!"
While the Kylie Cosmetics founder may have felt that her collaboration with Sinful Colors was perfect, many of Jenner's fans believe her most recent manicure is anything but. On June 12, 2021, Jenner showed off her most recent manicure to her Instagram followers. The larger, rectangular, nails feature orange and clear polish and have clear bubbles overlaid, creating a 3D effect.
The 'Keeping Up with the Kardashians' star showed off her new nails on Instagram
At the time of this article, Jenner's Instagram post showing off her new nails has received a whopping 5.3 million likes and over 44,000 comments. However, not all of the comments about Jenner's nails are positive. In fact, many people find the reality TV star's latest manicure to be a bit off putting and they aren't being shy about voicing their opinions.
"Looks like an overgrown shiny fungus infection," one person wrote about Jenner's nails in the comment section of her post. "On god it's herpes somebody pop that virus 🦠 ewww," another person wrote in agreement. "I was thinking shingles, 😂😂😂" yet another person chimed in. "Yep, looks like warts, 😂😂" another fan penned.
Jenner's nails are very polarizing to her fans
Of course, not everyone had negative things to say about Jenner's nails. Some people felt that the design took inspiration from nature. "It looks like rain drops 💦 on finger nails to me," one person shared. Other people, seemed to wonder how Jenner even came up with the ideas for some of her nail design ideas. "I wonder whether she goes to the salon and is like 'Yes, Hi i want bits [of] phatty [sic] glue blobs on my nail beds today." Clearly, Jenner's new nails sparked quite a bit of discussion. But considering she changes them so frequently, we doubt she'll let the criticism affect her if she does happen to see it.