Kylie Jenner's Diet Isn't As Healthy As We Thought — And We're Loving It
Kylie Jenner is one of the most famous women in the world. Her namesake helped her establish a massive fan base, which, in turn, led her to creating a global cosmetics brand that's made her worth more than $1 billion. The Kardashian-Jenner sisters are all very into fitness and healthy eating, but that could be the one way Jenner differs from her other famous siblings — and we're loving it.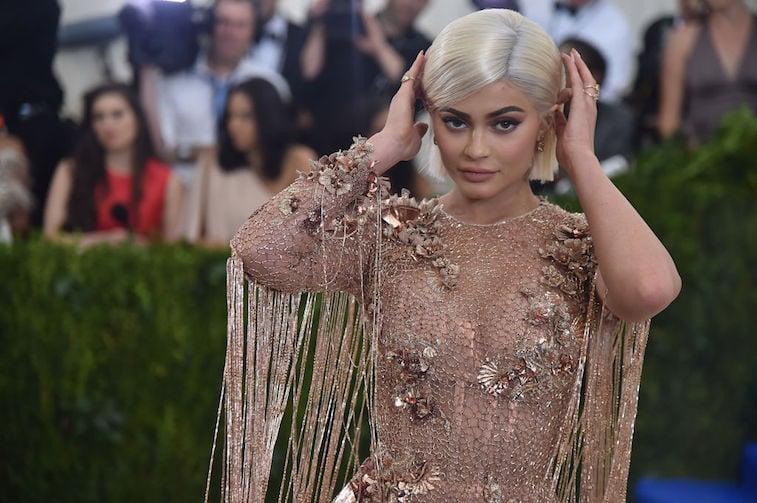 Kylie Jenner isn't as fitness-obsessed as her sisters
When you're a member of the Kardashian family, appearance is everything. The women aren't shy about their use of facial fillers, cellulite reducing machines, and body foundation. Plus, they all love to workout. Khloé Kardashian is arguably the fittest member of her family and even has her own reality show around losing weight and becoming healthy. Meanwhile, Kim and Kourtney Kardashian are always posting photos and videos of their workouts, and Kendall Jenner, who is a model, makes fitness a top priority as well.
Jenner is a bit more relaxed than her sisters when it comes to working out. She hardly posts videos of her workouts and, though she has a toned body, seems to dine more casually than her sisters as well.
Jenner doesn't enjoy dining at fancy restaurants
Whenever Jenner posts photos of food to Instagram, the dishes are usually pretty modest. She enjoys pizza and fries, and she once posted a photo admitting her love for Fritos Flavor Twists. On Jenner's reality show, Life of Kylie, which had a pretty short run, Jenner made it clear she doesn't enjoy going out to fancy dinners. When she was eating with her mother at an upscale restaurant, she hated the sound of everything on the menu. Jenner is much more content with more basic foods, such as grilled cheese (she even once made a Snapchat video showing fans how to make the perfect grilled cheese).
Jenner's recent Instagram posts show that she doesn't eat like her siblings
Jenner's siblings care a lot about their health, and she likely does, too. But she doesn't appear to stick to the strict diets that the other Kardashian-Jenners do. Jenner enjoys many different foods, and while she does eat healthy foods, such as avocado toast, she also loves to spoil herself with greasier, less-healthy options. On her recent Instagram story, Jenner posted a photo of a pepperoni pizza (it looked amazing) and some French fries (they might have been sweet potato fries, but it was tough to tell).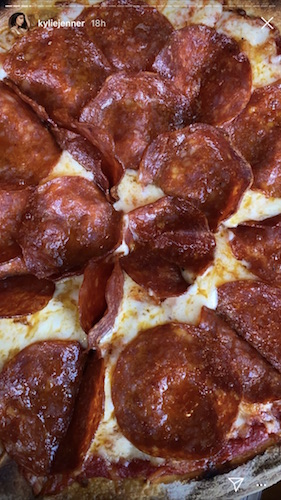 Jenner followed the images with a post of a glass of white wine, showing that she was clearly enjoying her feast and not worrying about counting calories.
Jenner actually prefers to cook for herself
Something surprising about the beauty mogul is that she actually enjoys cooking. Though most of her meals are basic (such as the grilled cheese), she does post photos of the meals she cooks for herself. Despite being a billionaire, she knows what foods she likes and how she likes them. So why not cook for herself? It's possible Jenner hires a chef for events or certain occasions, but it's nice to know that, in some ways, she's just like the rest of us.