Kylie Jenner Doesn't Look Like Her Mom, and Fans Think It Messed with Her Self-Esteem
As the youngest sibling of the ever-popular Kardashian-Jenner family, Kylie Jenner has been in the spotlight from her pre-teens. Since appearing on Keeping Up with the Kardashians at nine years old, she has continued to stay in the spotlight with her cosmetic line and large social media following. All the Kardashian-Jenner family members are used to be being in the public eye. However, this pressure has taken a toll on their self-esteem. This is especially true for Kylie as she lived her childhood in the spotlight and is continually being compared to her older sisters. 
Growing up in the spotlight
It's been over 10 years since the premiere of Keeping Up with the Kardashians and when young Kylie Jenner became a star. She has admitted that she does not remember a time when she wasn't famous. Constant criticism is tough, and experiencing that throughout your childhood is even harder.
Luckily, Kylie had her sisters, Kendall Jenner, Kourtney Kardashian, Kim Kardashian West, and Khloé Kardashian, to help handle the public criticism. Even as fans watched Kylie grow up on the screen, she still hides her true self from the paparazzi and millions of social media followers. This is her way of protecting herself from any additional negativity from online trolls. 
The story behind Kylie Jenner's Insta-worthy shots
Kylie Jenner has always been the talk of social media, posing for selfies and most recently with, her daughter, Stormi Webster. But, what fans and followers do not see is the sadness behind those posed photos. Kylie Jenner revealed to Hollywood Life that posting Insta-worthy photos is a way for Kylie to feel better about herself. Although she is no stranger to being bullied, as she revealed in a tear-jerking Snapchat video, she still gets anxiety when new comments on her photos pop up.  
Being in the public eye for so long and at such a young age, fans have watched as questionable body transformations have taken place. Many have accused Kylie of having numerous plastic surgeries. She always credited her famous pout to overlining her lips. However, she opened up on an episode of her own reality TV show, Life with Kylie, about having lip fillers because of insecurities after her first kiss.
"I was 15 and I was insecure about my lips. I have really small lips. And it was like one of my first kisses and a guy was like, 'I didn't think you would be a good kisser because you have such small lips.' I took that really hard." Her nurse in Beverly Hills has confirmed that Kylie doesn't use any other cosmetic injectables.
Keeping up with her beautiful sisters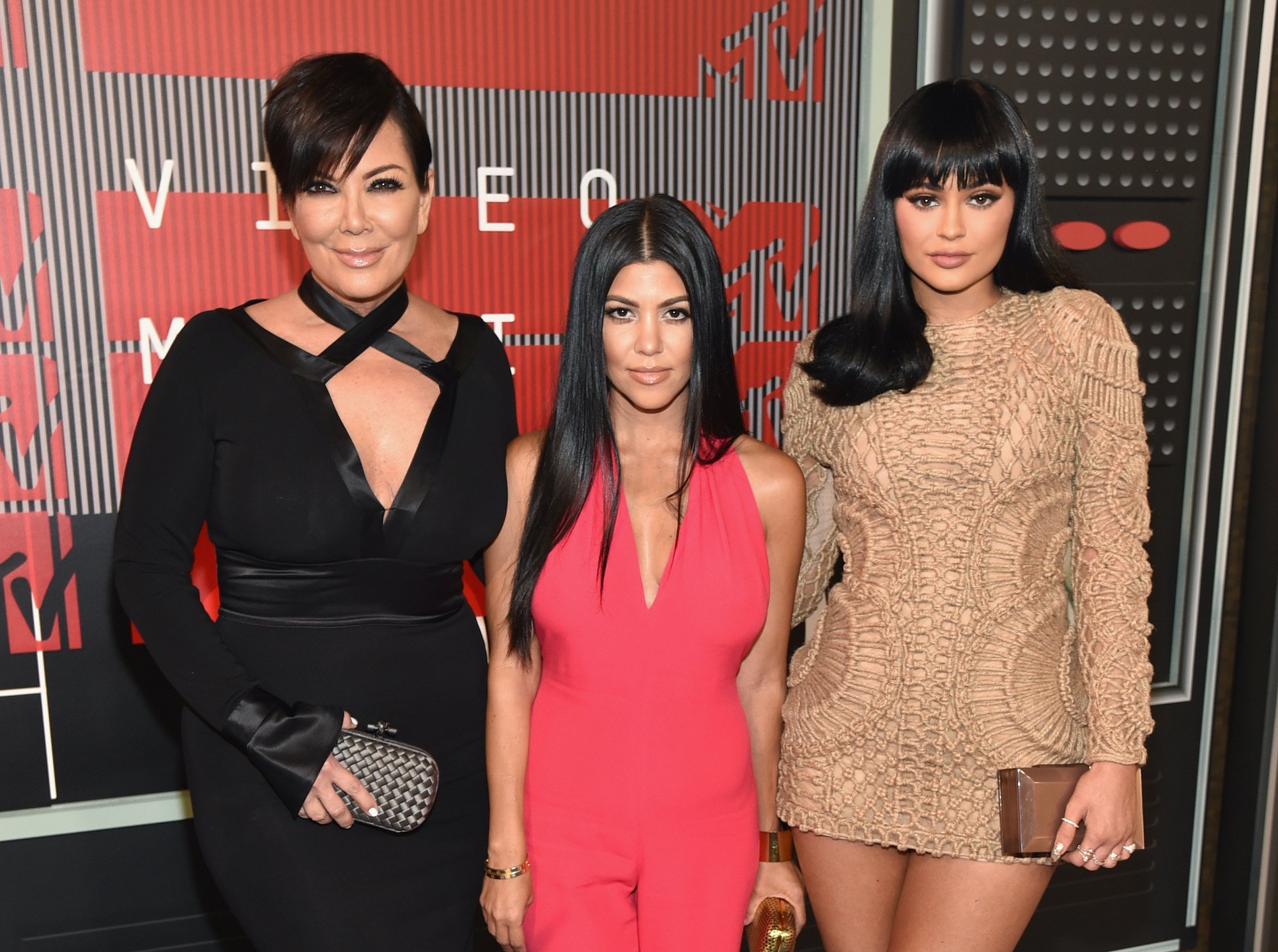 During Kylie's interview with Teen Vogue, she revealed, "I feel like I've heard the worst anyone can say about me over and over every day. So it's like my self-esteem definitely wasn't good at a point, I guess?"
She continued on to say, "But especially having the most beautiful sisters in the world…I just try to find what makes me feel good and be as confident as possible." Showing that although she tries to hide it, she compares herself to her sisters (just like the public does), and it has taken a toll on her self-esteem. 
A Reddit user commented about Kylie, "She just doesn't look as much like Kris as her sisters and that's the very narrow beauty standard the public has demanded of the Kardashians." 
Kylie Jenner is keeping her head high
Despite the understandable self-esteem issues, Kylie is still one of the youngest and wealthiest celebrities. From launching her beauty brand in 2015, Kylie Cosmetics and Kylie Skin, to becoming one of the highest-paid social media influencers, she doesn't let the scrutiny and low points slow down her success.