Kylie Jenner Donated $1 Million to Coronavirus Relief Efforts and Fans Are Loving Her Generosity
Kylie Jenner has made a very generous donation for coronavirus relief efforts and is being praised for being an angel.
Kylie Jenner is putting her fortune to good use and has gotten huge praise for being a real-life angel, as she donated $1,000,000 to help with coronavirus relief efforts. Her OB-GYN confirmed that the beauty mogul made the million-dollar donation, which will directly help with the masks and protective gear necessary for doctors and first responders.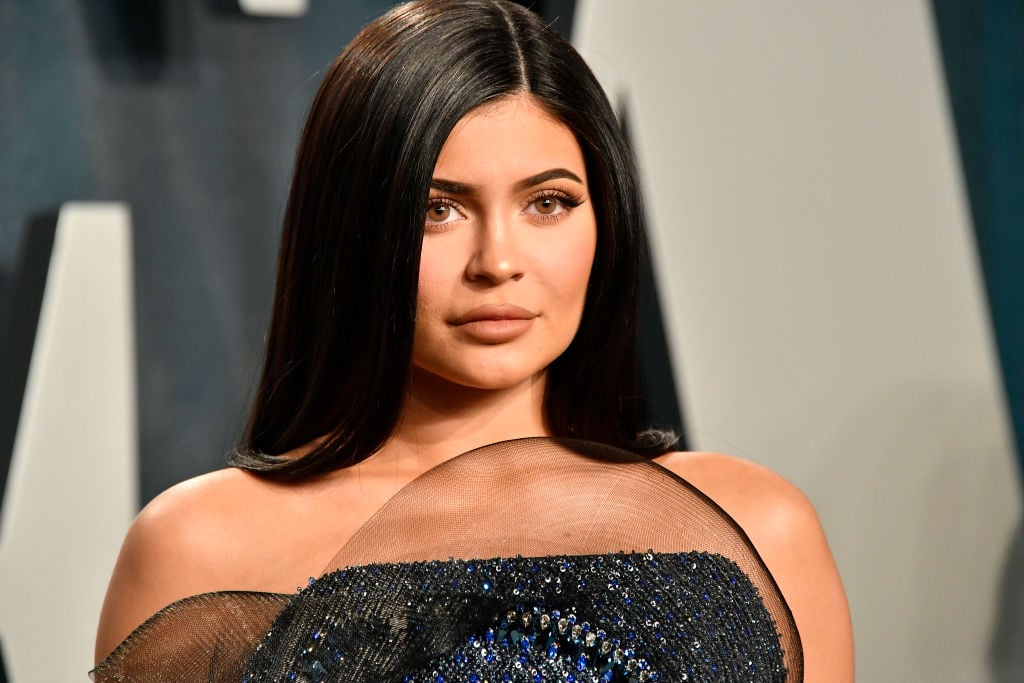 Jenner's generous donation
The coronavirus pandemic has resulted in the need to raise money to provide the necessary equipment and protective gear as healthcare professionals prepare to assist patients in need of medical care.
Jenner answered the call of physician and OB-GYN Dr. Thaïs Aliabadi, who posted on Instagram on Mar. 23: "Please help me reach my goal to purchase N95 masks and face shields for our doctors and nurses. They need our help in the #LosAngeles area, as they help battle the #COVID19 pandemic. I will use the funds to order protective gear for our 1st responders and will personally hand deliver everything to them. Thank you from the bottom of my heart."
The Kylie Cosmetics mogul provided a very generous donation in response to Dr. Aliabadi's call to action.
Her doctor was left 'speechless'
Dr. Aliabadi shared the details of Jenner's donation on her Instagram account. "I am speechless, my eyes are filled with tears of joy and my heart is overwhelmed with gratitude," she wrote. "I made a wish to the Universe to gather protective masks for our brave healthcare workers and today my dream came true."
She continued, "One of my patients, a beautiful Living Angel just donated $1,000,000 to help us buy hundreds of thousands of masks, face shields, and other protective gear which we will have delivered directly to our first responders, as too many masks at hospitals are disappearing before making their way onto the faces of our front line heroes."

"I have never felt more blessed to be a doctor, as helping our brave ER and ICU workers feels just as gratifying as helping my own patients. From the bottom of our hearts, THANK YOU @kyliejenner," she wrote. "You are my hero. This generous donation will help save many precious lives. Our world is a better place with you in it. I love you so much. Thank you X a million…"
"I love you! and thank YOU for all the love and care you put into everything that you do! you're an angel on earth," Jenner responded.
Jenner has been promoting staying at home
Jenner has been lending her voice as an influencer to promote social distancing during the coronavirus pandemic. She shared on her Instagram Story, "Hey guys. Happy self-quarantine! I know I've already been doing my daily reminders about how important it is right now to practice social distancing and self-quarantine. I'm going on my ninth day. The coronavirus is a real thing."
She added, "Please stay inside, you guys. Please stay inside, practice social distancing, self-quarantine. If you live with your parents, you don't want to go home and get your parents sick."
"You might have it and not even know and be infecting other people," Jenner continued. "It's serious, and the only way that we're going to slow this down is if we do this since there's not a cure right now."
Jenner's fans were impressed with her donation
Jenner's fans were thrilled to find out that she had made such a huge donation. One fan praised Jenner's generosity, tweeting: "A big shoutout to @KylieJenner for a 1 million dollar donation. I really hope others follow."
Others fired off at the haters who are never happy. "Kylie Jenner donated 1 mil to help hospitals out in getting masks and everything we need to protect ourselves and others .. and ppl wanna bash her saying Thts not enough money since she's a billionaire lol smh the nerve of y'all .. are u donating ? No so shut up lol," one fan commented.