Kylie Jenner Eats This Every Single Day To Stay in Shape
The Kardashian-Jenner siblings are everywhere you turn these days from TV to magazines and all over social media. The family's brand has grown so much since they launched their reality show back in 2007 and now, love em or hate em, people all over the world are fascinated with them.
One sister who fans can't seem to get enough of is Kylie Jenner. The youngest sibling of the KarJenner clan had her own reality show, amassed a huge following on social media, and started an extremely successful cosmetics company. So there are plenty of fans trying to keep up with Kylie and who are curious about her routine. Here's what the makeup mogul revealed about what she eats and how she stays in shape.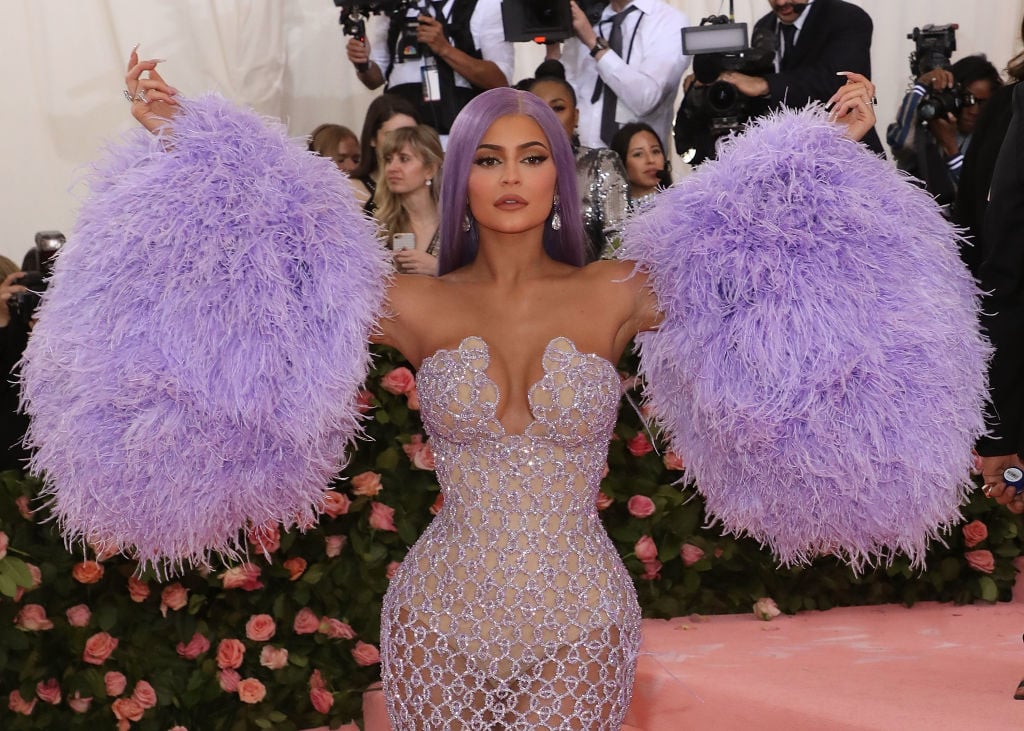 What Kylie eats every day
Kylie is aware of the interest in her life and recently shared her morning routine with her Instagram followers. But in case you missed it, here's what Stormi's mom eats every single day.
The Kylie Cosmetics founder always starts her day off by drinking celery juice which is loaded with essential minerals and vitamins such as folate, potassium, vitamin B6, vitamin K, and vitamin C. About 30 minutes later, she has some coffee with coconut milk and eats breakfast. For the most important meal of the day, Kylie revealed that she cooks up eggs and turkey bacon daily.
"My breakfasts are boring right now because I eat the same thing every day," she posted on her Instagram story.
In addition to eating a home-cooked meal every morning, Kylie, like the rest of her family, hits the gym to stay fit. She does a lot of cardio, running, and swimming to strengthen her core.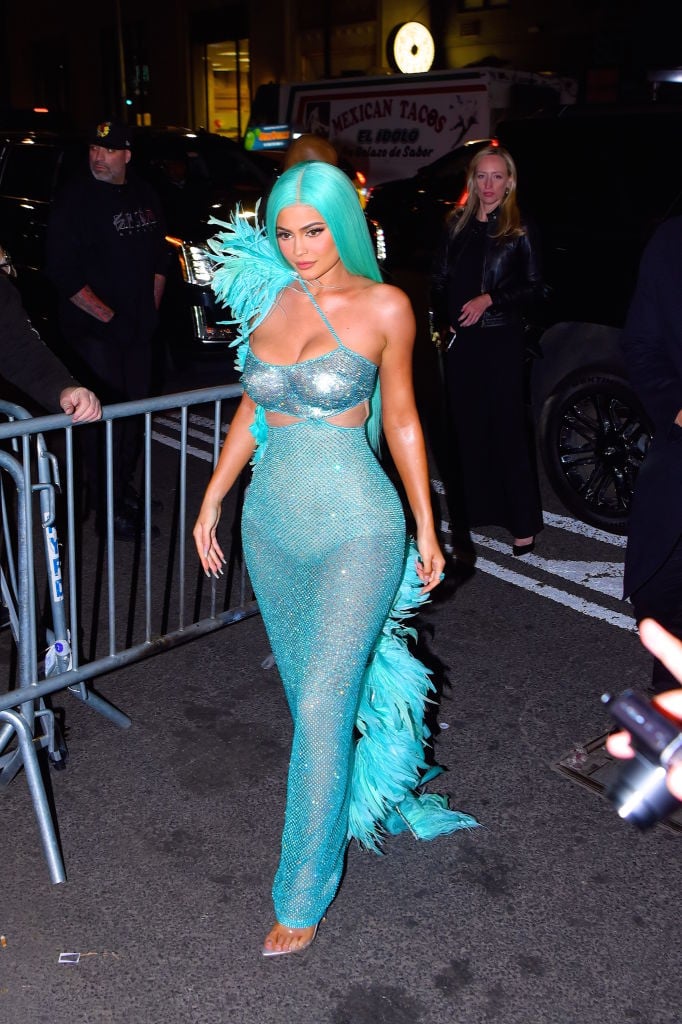 What her sisters eat
If you're wondering what Kylie's famous siblings eat you're in luck because we have the answer to that as well.
Kim Kardashian West follows a version of the keto diet. She no longer eats processed food and consumes good fats to curb cravings in between meals. For breakfast, she usually has blueberry oatmeal pancakes. For lunch, the KKW BEAUTY founder eats chicken, sweet potato, and fresh veggies. And a typical dinner consists of fish and more fresh vegetables.
Kendall Jenner previously told Harpers Bazaar that she "eats lean chicken and brown rice" for lunch and likes to snack on "raw veggies with dip and hummus." But for dinner, she won't hesitate to order vegan spaghetti Bolognese or Margherita pizza from Craig's and sushi from Nobu.
Khloé Kardashian follows a plan that consists of seven meals a day. Those meals are a combination of healthy fats and protein and contain lots of fruits, vegetables, chicken, and salmon or sea bass for dinner.
As for Kourtney Kardashian, she usually follows an organic, dairy-free keto diet. However, the oldest Karjenner sis has admitted that she cheats at times and will have pizza and ice cream. She also likes to snack on treats after lunch and dinner like double-stuff Oreos and Cheetos.
"Yes, indulging every once in a while is self-care," Kourtney wrote on her lifestyle website Poosh. "Whether you follow a strict diet or not, we all deserve days off. No guilt and no boundaries."
Read more: How Much Weight Has Rob Kardashian Lost and How is He Keeping it Off?