Kylie Jenner Embraces Her Natural Hair and Nails During Quarantine: No Extensions, Wigs, or Acrylics
Kylie Jenner is finding her way back to the simpler things in life during the coronavirus (COVID-19) quarantine. During an Instagram Live chat, she shared how she's embracing her natural hair and nails, which is a huge departure from wearing hair extensions, wigs, weaves, and acrylic nails.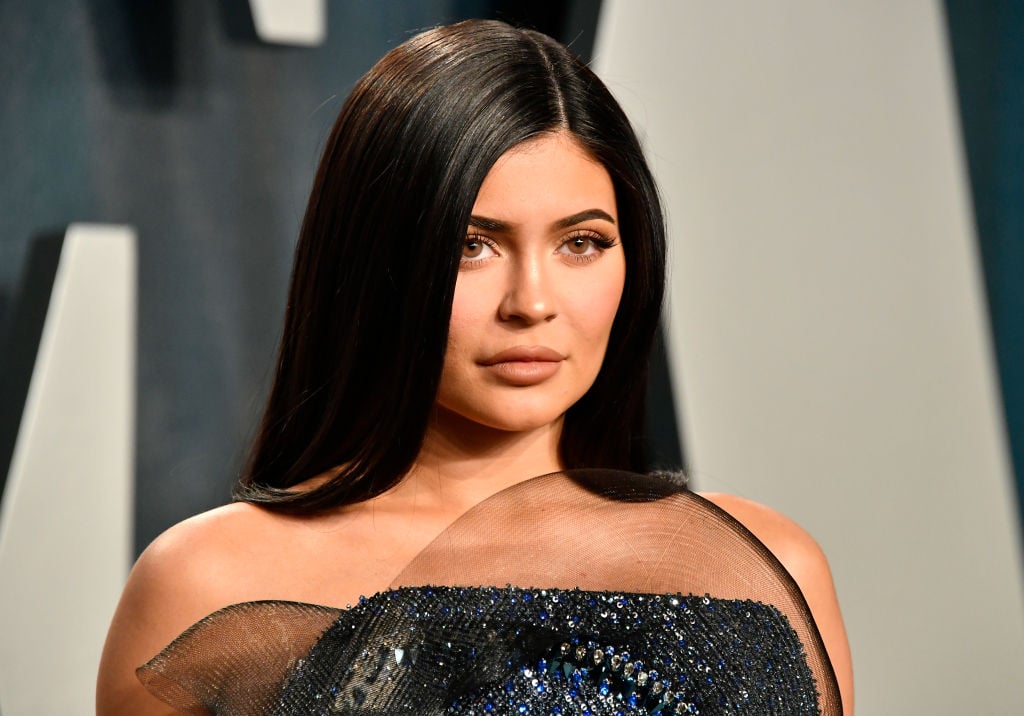 Jenner has been practicing social distancing
Jenner is doing her part during the coronavirus pandemic by practicing social distancing and encouraging her followers to do the same. She revealed how staying home isn't that big of a deal for her as she stayed out of the public eye for much of her pregnancy with daughter Stormi.
She shared on a March Instagram Story, "Hey guys. Happy self-quarantine! I know I've already been doing my daily reminders about how important it is right now to practice social distancing and self-quarantine. I'm going on my ninth day. The coronavirus is a real thing."
She added, "Please stay inside, you guys. Please stay inside, practice social distancing, self-quarantine. If you live with your parents, you don't want to go home and get your parents sick."
"You might have it and not even know and be infecting other people," Jenner continued. "It's serious, and the only way that we're going to slow this down is if we do this since there's not a cure right now."
She's going natural with her hair and nails
As she continues to follow social distancing recommendations, Jenner and her BFF Stassie Karanikolaou had a virtual chat during an Instagram Live for the #doyourpartchallenge.
During their talk, Jenner shared that she's keeping things natural with her hair and nails, as she told Karanikolaou, "This is the first time I've worn my natural hair." Most fans are used to Jenner with longer colored locks but she's got a honey blonde bob now.
"I'm going on a hair health journey during quarantine," Jenner explained, sharing that she's been using hair masks and argan oil to nourish her natural hair.
She's also ditched those mega-long acrylic nails. "I feel so uncomfortable [about my natural nails] I don't know how to type on my phone anymore because I usually type with the flats," she explained. "My nails didn't even need to be taken off, this is just such a good time to take your hair out, nails out, go no lashes, we're so natural Stass."
Jenner gave some Kylie Cosmetics updates
She might be taking a breather from hair, makeup, and nails during the quarantine, but she has some exciting things coming up with Kylie Cosmetics. "I have something really special coming up with Kendall," she teased, adding, "Stass and I may or may not be working on something special together."
In January, her sister Kendall announced that the long-awaited makeup collaboration was in the works, sharing the news during an appearance on The Ellen DeGeneres Show.
"And you're doing a makeup collab with Kylie as well, which is very cool," DeGeneres said. "Yes, we're very excited about it," Kendall shared. "We've actually not said anything, that we're doing it, yet."
She continued, "We haven't done one yet. I'm the last sister — or the last family member — I think. I had a contract before with another makeup company, so now I'm able to do it."
"I feel like we're really going big because I'm her full blood," Kendall noted, adding, "We're taking it seriously."