Critics Are Calling Out Kylie Jenner For Getting a New Puppy; 'She Doesn't Even Take Care of Her Other Dogs'
Kylie Jenner has a new addition to her fur family, and he couldn't be any cuter!
On Feb. 22, the Keeping Up With the Kardashians star took to Instagram to introduce her new puppy to her 217 million followers. Though many immediately gushed over the adorable pooch, some expressed their disapproval over Jenner adding yet another furry friend to her already large menagerie.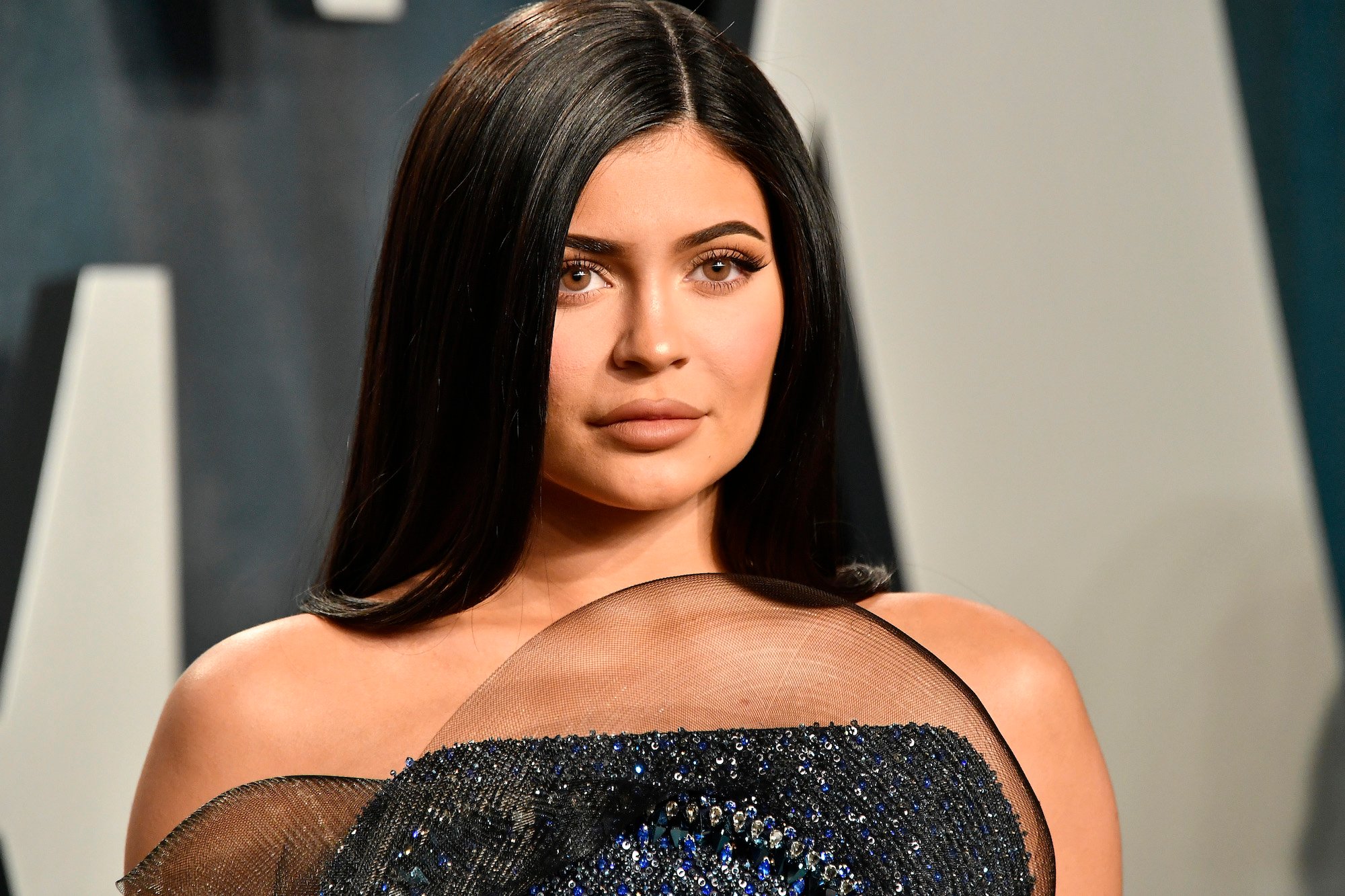 Kylie Jenner has a new "son," and his name is Kevin
Jenner just became a dog mom, again!
In a series of recent posts shared to her social media accounts, the makeup mogul introduced Kevin, her adorable grey and white puppy, who she refers to as her "son."
"Kev, you are so cute! Kevin! He's just looking at my slippers," she gushed in the background of a video shared on her Instagram Story. In another video, the pup is seen cuddling up with the reality star, who is wearing a robe, with the text "my son."
But the puppy posts didn't stop there.
Jenner also shared two snapshots of the adorable pup on her Instagram and Twitter feeds, one showing Kevin standing outside giving some serious puppy dog eyes while the other displays him being held while staring directly at the camera.
She simply captioned the photos, "kevin."
Kevin joins Kylie Jenner's large animal family
For those of you who don't know, Kevin is the latest furry baby to join Jenner's ever-growing animal family.
In addition to owning a chicken and bunny, the makeup mogul is also a parent to several adorable pups, whom many fans have caught glimpses of on her social media accounts and KUWTK throughout the years.
In 2014, Jenner became a dog mom to an Italian greyhound named Norman. A few months later, she added another greyhound named Bambi into her family.
Two years later, the dog pair made headlines when they welcomed two surprise puppies, which was why Jenner famously missed the 2016 American Music Awards, according to E! News.
Jenner also has two Dachshund pups named Ernie and Penny, as well as Wesley, a Chihuahua/Dachshund mix.
Some fans think Kylie Jenner shouldn't have added another dog to her ever-growing family
Since introducing Kevin on social media, Jenner's fans have taken to the comments to share what they think of the newest member of her animal family.
Many people can't get over how cute Kevin is and have been gushing over him under Jenner's posts.
"He is so cute, makes me miss the snapchat time with daily videos of Norman and Bambi," an Instagram user commented. "Aww Kevin makes me so happy," another person wrote.
Though a lot of people love Jenner's new pup, some aren't too thrilled that she's added a new fur baby to her growing family.
In a recent Reddit post, several users dragged the makeup mogul for adopting another puppy, expressing how "ridiculous" it is that she continues to bring home animals that they're convinced she doesn't even look after.
"She doesn't even live with or take care of her other dogs," someone penned. "I can't stand how this family buys pets like they're nothing."
"Do they really not live with her anymore? Where tf does she keep them?" another user commented. "Most people consider their pets as being part of the family, not possessions like she seems to."
One user suggested that Jenner's dogs live at her Calabasas mansion while she resides at her Holmby Hills compound.
While it's unclear if that's true or not, the makeup mogul previously addressed critics who assumed her dogs aren't important to her, seeing as she's rarely posted about them.
"What makes u think anything happened to my Norman?" she tweeted back in 2019. "I don't post my dogs as much but that doesn't mean they aren't very much apart of my life still."