Kylie Jenner Fans Are Confused By 1 Swimsuit on Kylie Swim's Instagram Page
Since 2015, Kylie Jenner has found huge success with her beauty brands, Kylie Cosmetics and Kylie Skin. Now Jenner is entering the fashion space with a swimwear brand called Kylie Swim.
Jenner has been promoting Kylie Swim with various photos on Instagram, and a recent one left some fans quite confused.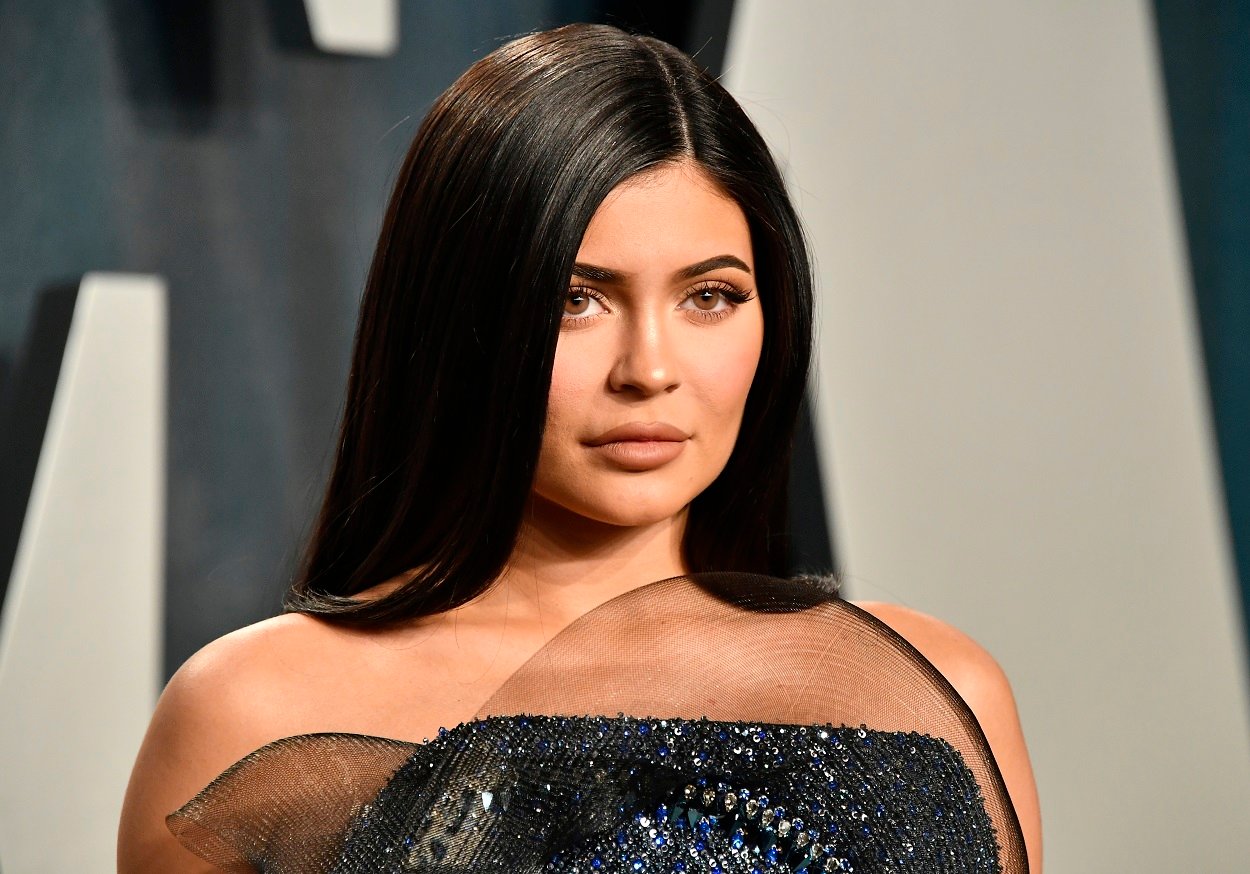 Kylie Jenner is launching Kylie Swim 'soon'
On Aug. 17, Jenner posted a photo on Kylie Swim's Instagram page. It features Jenner in a pink and yellow swimsuit with the caption "Coming soon…"
Jenner has not shared much information about this new brand—not even the launch date. However, according to WWD, Jenner filed a trademark application for "Kylie Swim" back in May. The application stated that Jenner is looking to sell "swimwear, beach cover-ups, headwear, tops, bottoms, footwear and robes" as well as "sunglasses, towels, outdoor blankets and beach bags."
Fans are confused by 1 recent swimsuit on Kylie Swim's Instagram page
RELATED: Kendall Jenner Never Thought She'd 'Have More Friends Than Kylie'
To continue promoting Kylie Swim, the brand's Instagram page recently posted a photo of Jenner's friend and influencer Yris Palmer. In the photo, Palmer is wearing a yellow one-piece that leaves little to the imagination.
Some fans love the style and can't wait to wear other Kylie Swim bathing suits as well. However, others are confused by the design.
As some people on Reddit commented, Kylie Swim looks like it would be the most flattering on people who have similar body types to Jenner.
One fan said, "I think Kylie just designed a swim line that suits her own body type."
Another also speculated, "Kylie is clearly not building this brand to cater to the average customer. So while it's cute, you'll probably see a lot of it on IG models/influencers and rarely if ever in real life on average people."
Meanwhile, other people are focusing on whether the yellow swimsuit that Palmer modeled was even a functioning one, especially when it does not look like it could properly cover a person's private areas.
"I don't think you are moving freely if you're wearing this," one person said. "The people buying this are going to put it on for 15 minutes to take some pictures and then change."
Another fan joked, "I'm curious how you're supposed to get this on. It must come with an instruction manual. 'Insert leg into hole 17, ensuring you don't put your foot into hole 32 as that will stretch it out. Your right nipple goes through hole 3 and then the left boob gets strapped underneath the far right left side band.'"
Kylie Jenner reportedly has plans for other businesses as well
RELATED: Kylie Jenner Doesn't Act 'Sweet' Like She Used to and 'KUWTK' Fans Think They Know Why
Kylie Cosmetics, Kylie Skin, and Kylie Swim might just be the beginning of Jenner's empire. According to Forbes, Jenner has trademarked almost 130 brand names, including "Kylie Baby" and "Kylie Hair." She has even filed trademark applications for her daughter, Stormi, as well.
As Jenner explained to Playboy in 2019, this is not so much because she plans to start all these brands in her lifetime. Rather, she wants a trademark ready if she ever wants to work on one of these businesses.
"I haven't started on wine and bed linens, but I think you probably overheard us trademarking everything in different categories so that if I ever decide to come out with wine or bed linens, it'll be set up," she explained. "After we built Kylie Cosmetics, I feel like I found a passion in building from the ground up and creating businesses and new companies. Now that I know the whole process really well, it comes easily to me and it's really fun and definitely a passion of mine."
She also added, "I can't wait to keep expanding and creating new things."