Kylie Jenner Fans Think Kendall Jenner Deserves Better From Her; 'She Is So Cold with Her Sister'
Though Kylie Jenner has nine siblings in total, her older sister, Kendall Jenner is the only sibling that she shares both parents with. The sisters have grown up in the public eye thanks to their family's hit reality TV show, Keeping Up with the Kardashians. But they seem to have eclipsed their family's fame thanks to their own careers. Kendall has found success in the modeling industry while Kylie has built a very successful cosmetics brand.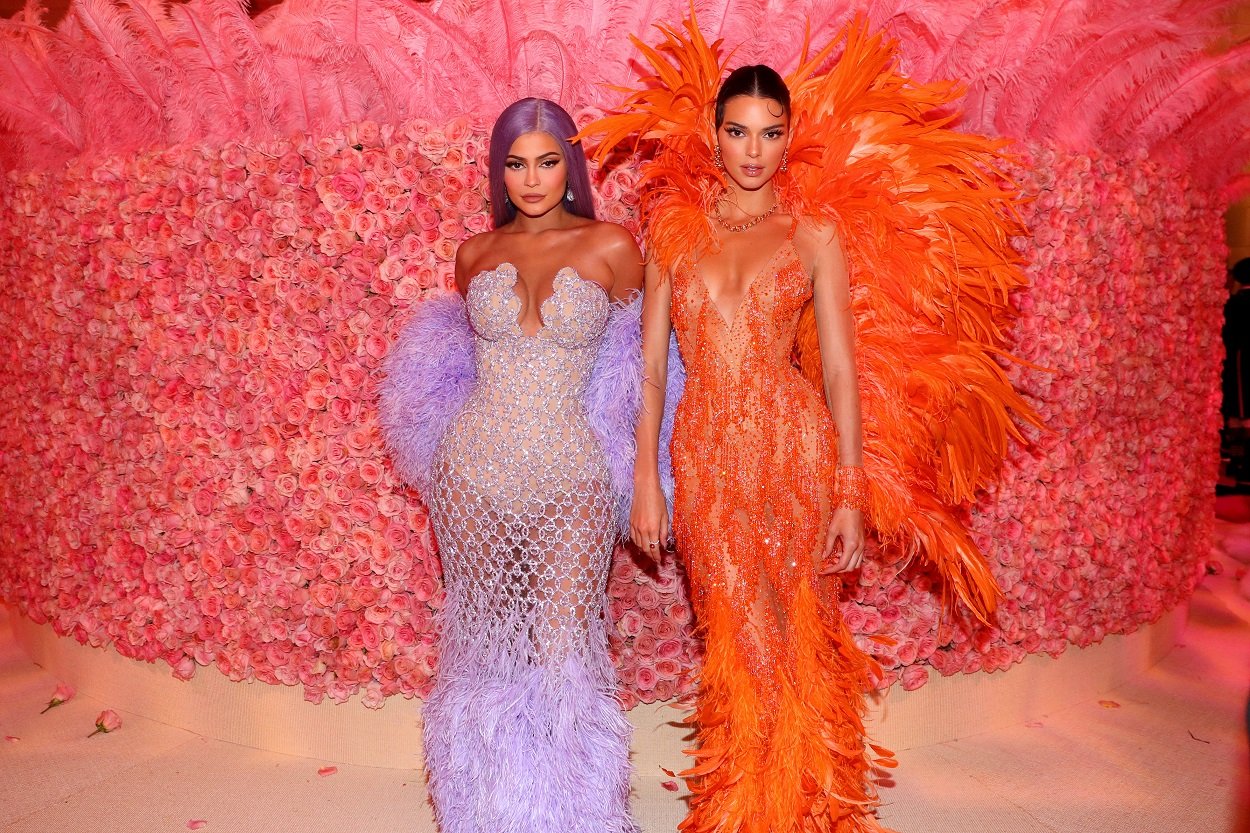 Like many siblings, Kylie and Kendall have their fair share of fights. One of their most recent was broadcast on an episode of Keeping Up with the Kardashians. When Kylie borrowed an outfit from their older sister, Kourtney Kardashian, which had already been offered to Kendall, drama unfolded. Kendall exclaimed that Kylie had ruined her night as she had nothing to wear out for a night on the town. Things escalated when Kylie refused to drop Kendall off at home after the festivities ended and allegedly got physical.
Kylie Jenner and Kendall Jenner usually get along well despite their recent fight
But, despite their fight, the Jenner sisters seem to get along pretty well. Kylie has been candid about the fact that there's little to no jealousy between her and Kendall because they are drastically different humans. Each sister has also cited that they are good friends as well as being sisters. But, a recent Instagram post has many fans believing otherwise.
On November 3, 2020, Kendall celebrated her 25th birthday. To celebrate, Kylie took to her social media accounts to wish her older sister a happy birthday and to announce that their previously sold-out makeup collaboration was making a comeback. "Happy birthday, sister" Kylie wrote in the caption. "The Kendall Collection restocks tomorrow at 9am pst for the LAST TIME including signed PR kits! only on KylieCosmetics.com"
Fans slam Kylie for the birthday post she made for Kendall
While some fans were thrilled that the sisters' line was coming back, many felt that Kylie's post was lackluster. They felt that the young mom should've put more thought into a birthday post for her sister, particularly since she's posted more heartfelt birthday posts for her friends in the past.
RELATED: Kendall Jenner Fans Are, Once Again, Claiming She's Always Left Out
"Kendall deserves a better birthday post from you & you should be disappointed!!" one vocal fan wrote in Kylie's Instagram comments. "You treat your friends better than your family & you [are] making me second guess you!!"
Some 'KUWTK' fans believe that Kylie treats Kendall poorly
"She is so cold with her sister," another Instagram user wrote about how Kylie treats Kendall. "She is trying to hurt her feelings and trying [sic] her like a bussines [sic] and trying to show her bussines [sic] promotion is more important…leo being always jealous of a scorpio."
Other fans were quick to chime in in agreement. Some even shared that they'd been turned off to Kylie's personality since her fight with Kendall on Keeping Up with the Kardashians. "I've been saying this since their fight episode," a KUWTK fan penned. "It's so extremely clear how selfish Kylie is. It makes me sad, I genuinely liked her and now her true colors are unfolding. A birthday post for 'Kendall' to promote herself, 🙄"
Other fans believe that a makeup collaboration is more thoughtful than an Instagram post
Of course, not every fan took issue with Kylie's birthday post to Kendall. In fact, some quickly rushed to her defense. "A birthday post is nothing compared to giving your sissy a whole makeup collection dedicated, collaborated, and named after her," one person wrote in response to the birthday backlash. "So a post is more genuine than whatever she may do in-person that you know nothing about? BAHAHAH" another person added.
Clearly fans have a lot to say about Kylie and Kendall's relationship. But since nobody really knows how the Jenner sisters feel about each other behind closed doors except for them, all of these opinions are nothing more than speculation.