Kylie Jenner Fans Think She Should Keep Her Nails Looking 'Natural'
Fans sure do have a lot of opinions when it comes to the Kardashian-Jenner sisters and their appearance. Whether they are arguing about which sister is represented in a picture and what hair color each should have or commenting on Kylie Jenner's weirdly short toe, it's clear that every picture the sisters post is going to be scrutinized and commented upon.
Now, Kylie Jenner's digits are once again in the spotlight. This time, fans have opinions about her fingernails and what look is best suited for her.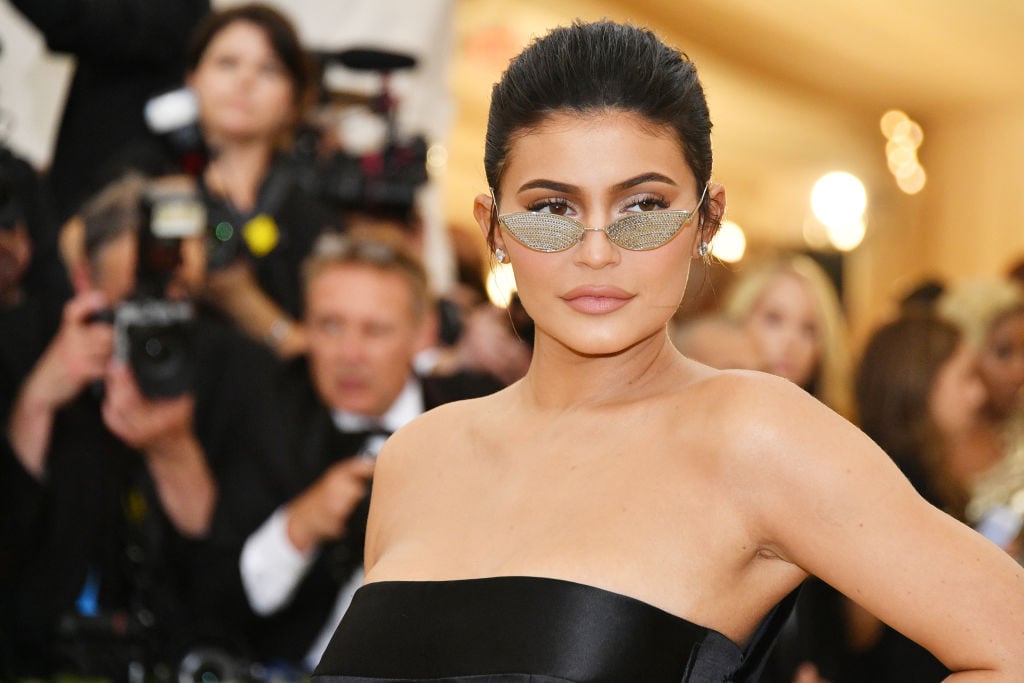 Appearance is key to Kylie Jenner's lifestyle
RELATED: Kylie Jenner's New Hair Might be a Sign She's Not Actually Social Distancing, According to Fans
While it may seem ridiculous for people to be concerned with someone else's nails, it's worth remembering that Kylie Jenner's considerable fortune is largely rooted in both her appearance and the public's reception of it. Her work as a high-end model and makeup mogul has netted her impressive endorsement deals with some of the most luxurious brands in the world. 
Jenner was also able to use her influence, which largely grew out of her social media and reality TV fan base, to successfully launch her makeup line. While Jenner's appearance is certainly her own business, ignoring the opinions of the public could put her empire in jeopardy. Her public persona is very much tied to her success as a businesswoman. 
Fans like the 'natural' look of Kylie Jenner's nails
Kylie Jenner posted a photograph of herself with short, simple nails to her Instagram stories and captioned it with "never thought i'd say this but the natural nails might stay." Fans took to Reddit to respond to the post, and the comments were overwhelmingly in favor of her keeping the look.
"They look great and practical. If they want to sell beauty, this is the way to go, especially now," one fan noted. One commenter made a particularly dramatic metaphorical interpretation of the new look: "This is like when the war finally ends and an age of peace begins. Never thought I'd see the day but god I hope she keeps them like this." 
Perhaps there was something jarring about seeing Jenner, who is normally so polished and potentially over-the-top in her appearance, looking put together but comfortable. When someone with such a massive amount of wealth and an extravagant lifestyle makes a practical and simple beauty choice, it definitely makes fans take notice.
Kylie Jenner's fans predict a natural look will help her brand
It's not just that people are commenting on Jenner's individual look. They're also making predictions about what beauty trends are going to be popular in the near future. Some of the commenters on the Reddit thread noted that Jenner's natural, short nails are likely going to be right on trend for what's coming up next in the beauty and fashion industries.
"Simple easy to maintain make-up and classic silhouettes are going to make a comeback too, I think," one commenter wrote. Another pointed out that her shorter nails might be a direct result of the pandemic: "I wonder if this is because she doesn't have access to a nail tech during lockdown? Either way I love it."
Jenner is a trendsetter, and there's no denying that her own fashion choices have an impact on what other people do, but she is also smart, savvy, and capable of reading the shifts in the surrounding culture. As people are focused on the pandemic and the economic impacts that are likely to continue even after the crisis lifts, a move toward more natural and simpler trends is likely. It looks like Jenner is already a step ahead of the crowd and is tapping into that aesthetic. We'll have to keep an eye out to see how it plays out in her future posts and brand marketing.