Kylie Jenner Fans Think She Revealed the Sex of Her Second Child in New Kylie Baby Promo Shoot
Ever since Kylie Jenner announced that she is expecting her second child with longtime on-again-off-again boyfriend, Travis Scott, fans have been trying their best to find out as much as they can about baby no. 2. Not too long ago, many were convinced they discovered a clue about the makeup mogul's due date. Now, fans think they know the sex of the Keeping Up With the Kardashians star's second child after seeing her latest social media post.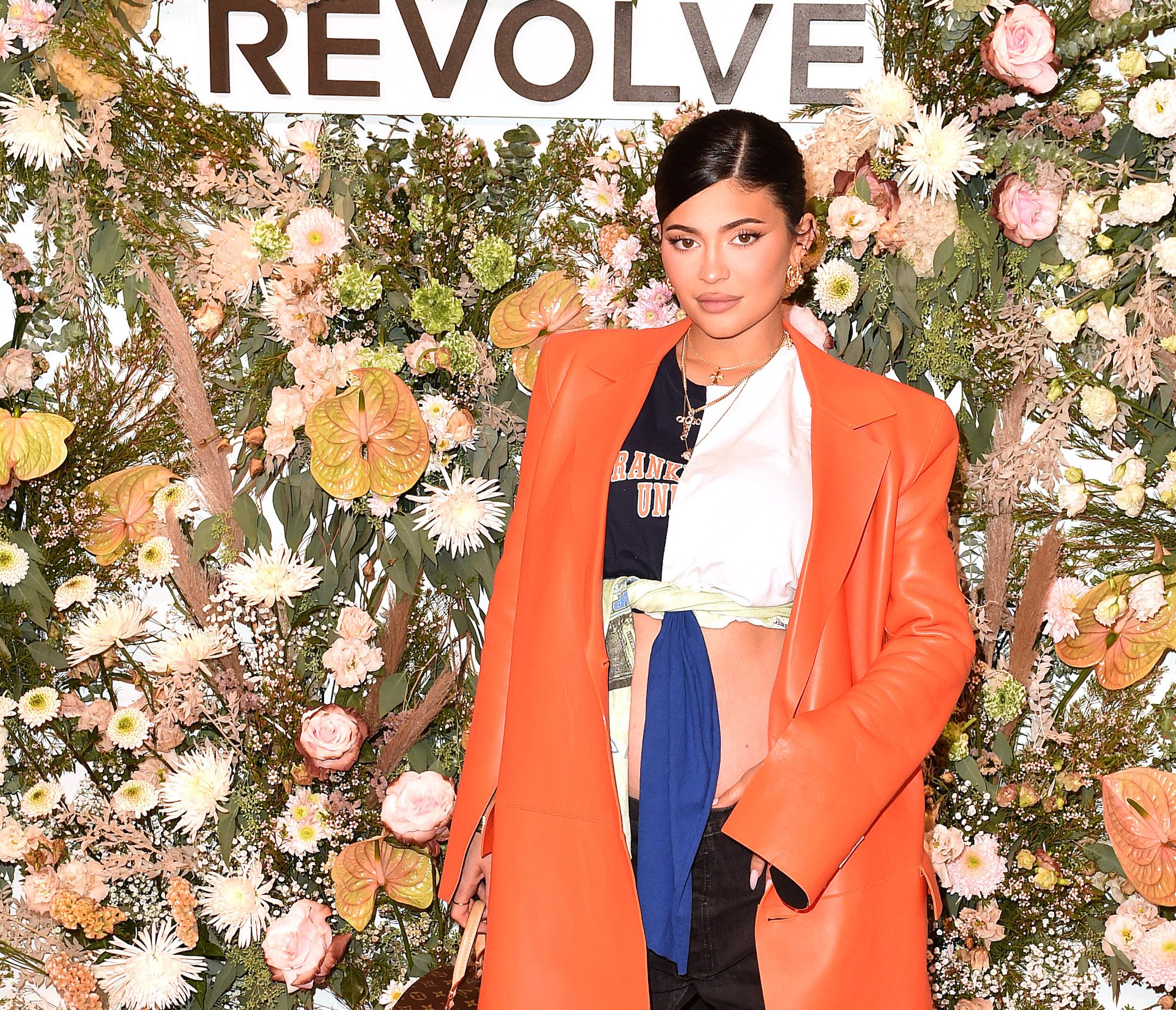 Kylie Jenner just unveiled her new Kylie Baby line
After launching Kylie Cosmetics, Kylie Skin, and her latest brand Kylie Swim, Kylie Jenner is expanding her empire even further. On Sept. 21, the multimillionaire introduced Kylie Baby, her new skin and haircare line dedicated to babies and young children.
Jenner debuted the line, which is comprised of shampoo, conditioner, bubble bath, and lotion, on her Instagram Stories. She shared an up-close look at the brand while noting that each product "went through every testing possible."
"This is extra safe for your babies and your kids, and I wanted to create something that I would use on my own kids," Jenner, who is currently expecting her second child with boyfriend Travis Scott, explained. "These are all Stormi-tested and approved. These are the only products we used for the past, maybe two years now, which is crazy."
After breaking down the entire Kylie Baby line on her Instagram Stories, Jenner shared a promotional photo of her and her three-year-old daughter Stormi Webster posing with the new products on her main page.
"I'm so excited to introduce @kyliebaby to you guys 🤍 it was a dream of mine to develop clean, safe, effective, and conscious baby care when i became a mom," Jenner captioned the Instagram post.
"I know we all want the absolute best for our kids so making this line completely vegan and hypoallergenic was very personal to me!" she continued. "I'm so proud of these products and couldn't wait to share this with you and your family!"
Fans think the reality star is expecting a boy based on her latest Instagram post
Not long after Kylie Jenner shared the promotional photo of her and Stormi with the Kylie Baby products on Instagram, many took to the comments sections to share their reactions to the post.
While most expressed excitement for the new line and gushed over the sweet image of Jenner and Stormi, others suspected that the photo was more than just a promo shot.
Some fans took the photo as a gender reveal, speculating that the Life of Kylie star is expecting a boy because both she and Stormi were dressed in all blue for the shoot.
"Someone's having a boy," one Instagram user commented. "Gives me the idea she's having a boy," someone else wrote.
"She's obviously going to have a boy cause of the blue," another convinced user penned.
Though many people are certain Jenner hinted at her second child's sex in the post, others beg to differ, pointing out that the reality star's Kylie Baby line has a light blue color scheme.
"Her skin line is pink so it's obvious she wanted to do the baby line in a different color, it doesn't mean she's having a boy," someone wrote. "It's just marketing so [people] talk and buy because it's a hot topic rn."
Meanwhile, another user penned, "I think she is basically just using the blue color to say [Kylie Baby is] for both boys and girls."
Kylie Jenner's boyfriend, Travis Scott, is reportedly hoping for a boy
So far, it's unclear if Kylie Jenner and Travis Scott know the sex of their second child.
Though the couple would be over the moon with either a boy or a girl, The Sun recently reported that the "Sicko Mode" rapper hopes to welcome a son into his and Jenner's growing family.
"They really don't know the sex yet. Kylie said she would be happy with either a boy or a girl," an insider told the outlet. "Travis feels the same but does want a boy that he wants named after both him and his dad, Jacques." 
This isn't the first time Scott has envisioned himself as a father to a little boy.
While speaking with Rolling Stone in 2018, the rapper revealed that he hoped for a boy after learning of the makeup mogul's first pregnancy.
"Man, I need a son," Scott recalled thinking to himself when he first heard the news. "When we found out it was a girl, I was like, 'Huhhh.' But after a while I was like, 'Yo, this might be the illest thing that ever happened. And when Stormi was born, I was like, 'Life is fire, bro.'"
Though they're not hiding their second pregnancy from the world like they did with Stormi, it seems that Jenner and Scott might keep us guessing when it comes to the sex of baby no. 2.