Kylie Jenner Reveals Her First Celebrity Crush: 'He Was So Cute'
Kylie Jenner comes from one of the most famous families in the world; the Kylie Cosmetics founder could probably get a date with anyone she wanted. But when Jenner and her sister, Kim Kardashian West, joined together for a YouTube video to discuss some never-before-answered questions, Jenner revealed the first celebrity crush she ever had.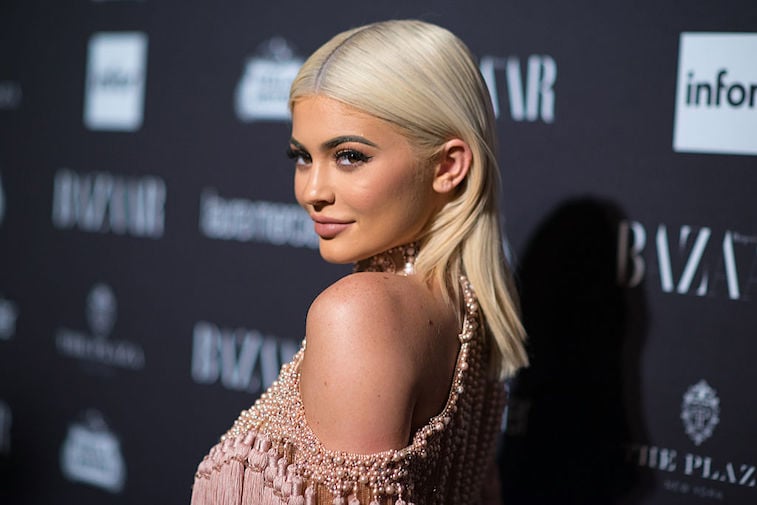 Kylie Jenner grew up in an intense spotlight
When Keeping Up With the Kardashians first started filming, Jenner was only nine years old. At the time, she and her sister, Kendall Jenner, were an afterthought on the show. For its first several seasons, the Jenner sisters were doing what typical teens and pre-teens do: Going to school and hanging out with friends. However, it was hard to deny that Jenner was part of such a famous family.
As Jenner grew up, her fame only became more intense. Since KUWTK first started, she has matured into an incredibly successful young woman.  
These days, she could probably date anyone
Jenner has changed a lot since her family's reality show premiered back in 2007. In 2015, Jenner launched her Kylie Lip Kits, which sold out instantly and paved the way for a massive cosmetics brand. The company was officially named Kylie Cosmetics in 2016, and since then, it has turned into a brand valued at more than $1.2 billion.
Jenner has also changed her appearance quite a bit. She's started using filler in both her lips and face, and some suggest her rear end is filled, too. She often posts risqué photos on Instagram and loves to show off her wealth. But she's proven that she's an intelligent business woman, too. These days, anyone would be lucky to get a date with the beauty mogul.
Jenner revealed Taylor Lautner was her first celebrity crush
Jenner and her older sister, Kim Kardashian West, recently sat down to talk about makeup and answer some fans' questions. Jenner was doing Kardashian West's makeup (she revealed that she would be a makeup artist if she had never become famous), and the two talked about some things that fans have never known before.
One fan asked who each sister's first celebrity crush was. Kardashian West revealed that she had a huge crush on actor Johnny Depp when she was younger. And Jenner also fell for an actor at a young age: Taylor Lautner. Jenner revealed that the "Twilight" star was her first celebrity crush. "He was so cute," she said.
Fans still want Jenner to get back with her ex, Travis Scott
Jenner recently split with her boyfriend of two and a half years, Travis Scott. The two first started dating back in April 2017, shortly after she called it quits with rapper Tyga. About two months after they started dating, Jenner and Scott learned that they were expecting their first child. They welcomed Stormi Webster in February 2018 and continued to date for more than a year and a half.
In October 2019, the couple announced their split, though they continue to co-parent Stormi well. The two have spent holidays together with their daughter, and though it's been a few months since the breakup, fans still hope they'll get back together.