Kylie Jenner Set the Record Straight About What She Eats on Her Pizza
Kylie Jenner is talked about ad nauseam and her food preferences are no different. But, does she really eat pineapple pizza?
Kylie Jenner may very well be one of the most polarizing celebrities across the globe. But, that doesn't stop people from obsessing over the 22-year old. Every day, countless articles are written about Jenner and her outlandish and extravagant lifestyle. Everything from the clothes she buys, to the makeup she wears (or doesn't in some cases), is reported on for the public's consumption. Fans of the young mom are even obsessed with Jenner's food preferences.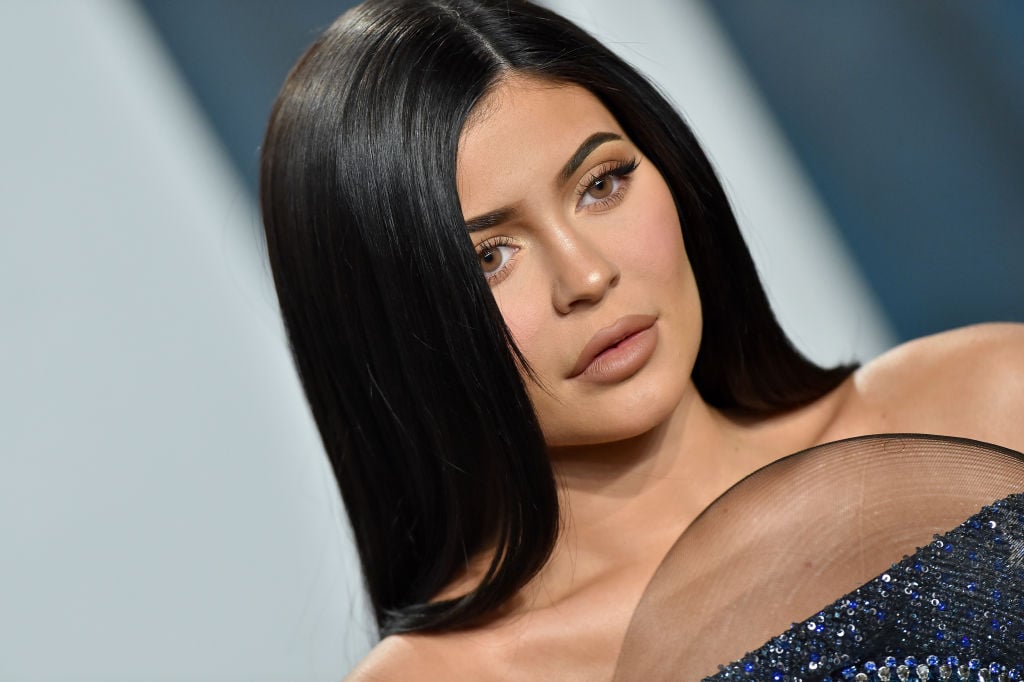 For a celebrity, Jenner seems to have a very relaxed relationship with food. Unlike her sister, Kourtney Kardashian, Jenner doesn't place a ton of restrictions on what she can and can't eat. The Kylie Cosmetics owner has no problem eating sugar, gluten, and processed foods. And while Kim Kardashian West is notorious for not indulging in alcoholic beverages, Jenner has no qualms about drinking it.
Kylie Jenner has a pretty relaxed relationship with food
Jenner is often seen drinking expensive tequila with her friends and her sisters who do indulge in alcoholic drinks. The 22-year-old also has a bit of a sweet tooth and isn't shy about sharing her favorite desserts with her millions of fans. Just last year, she was candid about her love of donuts, particularly of Krispy Kreme donuts. In fact, she did an entire Instagram story about picking the perfect donut to eat before sending some to her bestie, Anastasia Karanikolaou, who was experiencing FOMO.
One food that Jenner seems to be enjoying with frequency as of late is pizza. Since quarantine began, the Keeping Up with the Kardashians star has ordered pizza more than once and posted it on her Instagram story. She even made homemade pizza in an outdoor brick oven with her mother, Kris Jenner, and her baby daddy, Travis Scott, during their nonessential trip to Palm Springs for Easter.
Fans debate on the billionaire's pizza preferences
Fans of Jenner find her love of pizza to be especially relatable. However, many people were shocked when she posted a pizza with pineapple on half of it a few weeks back. The pie (which was half pepperoni and half pineapple) caused many people to freak out. Pineapple is an especially polarizing pizza topping. Generally, people love it or hate it, and we're in the latter camp. Some people were shocked to discover that Jenner seemingly ate pineapple on her pizza. Others, however, commended her for her good taste.
But, some fans argued that Jenner's true food preferences couldn't be determined because she always had people other than herself in her house. They stated that Karanikolaou or Scott could be the ones who were the real fans of pineapple pizza. However, Jenner recently set the record straight on what toppings she actually prefers.
Jenner cleared up the rumor that she likes pineapple pizza on Twitter
"KylieJenner is eating pineapple on pizza?? Do I even know you anymore :(" one fan wrote to Jenner on Twitter. The billionaire was quick to respond. "Oh no no no. that is Stas! i'm just a cheese and pepperoni kinda girl. maybe bbq chicken," Jenner declared. We're sure Jenner's fans are thrilled to know the truth about the pizza mystery. Why it matters to them though, we'll never quite know.