Kylie Jenner Gives Rare Glimpse Of Her Real Hair: 'I Wanna Give It More Love'
Kylie Jenner seems to be leaning toward more natural hairstyles these days. Over the years, she's become known for her signature wigs and extensions, but in December, she swapped them out for her real hair, explaining she wants to "give it more love."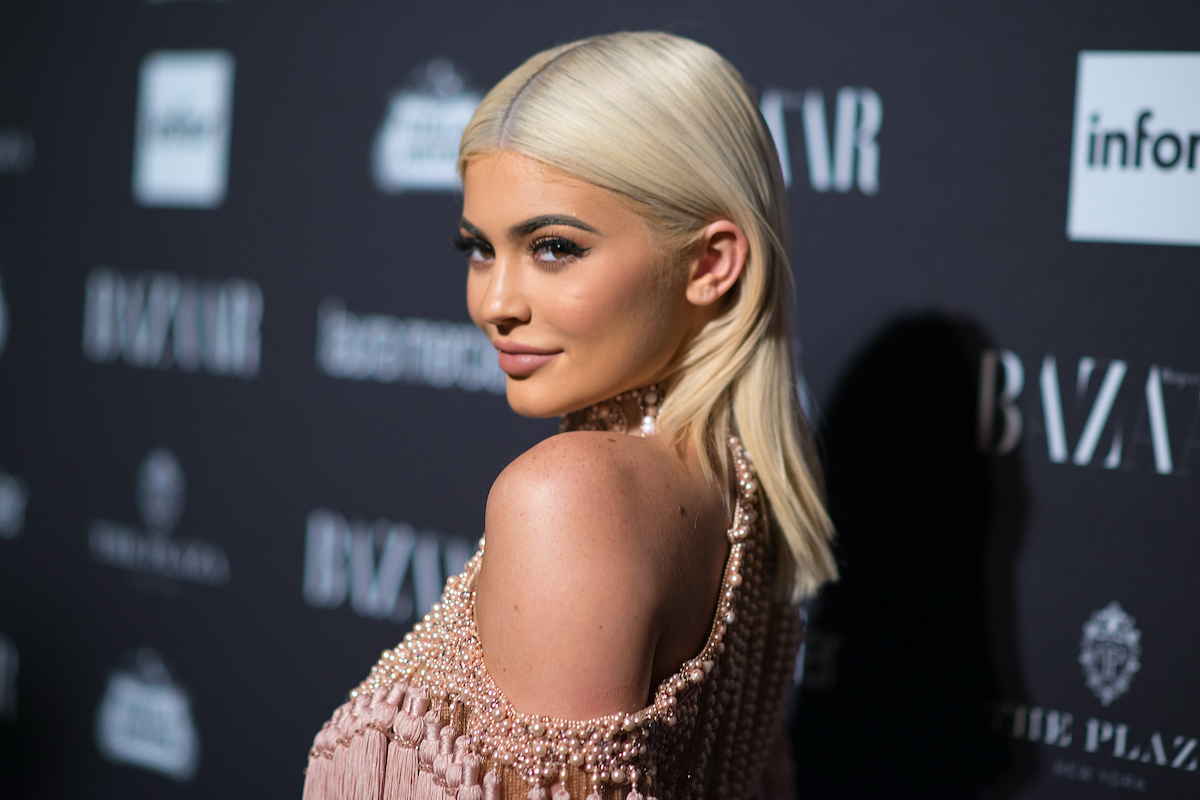 Kylie Jenner tends to change her hair often
A natural brunette, Jenner started experimenting in her teenage years with different hair colors and styles. She started off with subtle highlights before moving on to edgier hairstyles — like when she dyed the underside of her hair blue in 2013 and when she added large splashes of blonde in 2014.
As she grew older, she started embracing more glamorous looks, often relying on wigs and extensions to achieve them. Over the years, she's sported everything from pastel pink wigs to long, Barbie blonde locks. More recently, Jenner dyed her hair red and added matching extensions, posting several Instagram pictures in December showing off her new 'do.
Kylie Jenner took out her extensions to reveal her real hair
After a few days with the extensions, Jenner decided to give them a rest. Once she removed them, she took to social media to show off her real hair, sharing a video to her Instagram Story where it was on full display.
"my real hair is cute i gotta give it more love," she captioned the image.
Her hair was bumped at the ends and fell just below her collarbones. Jenner has worn protective styles so much in recent years that some fans had forgotten what her real hair looked like and were stunned by what they saw.
"OMG SHORT HAIR IS SOOO AMAZING ON HER 🥺" one person wrote under a repost of the video.
"I love it. Kylie should keep it. That length is pretty," commented another.
"I wish I can rock short hair like that 😭🔥," added a third person.
Though Kylie Jenner said she wants to wear her real hair more, she might not
Those who keep up with Jenner know she has a habit of doubling back on her comments when it comes to her beauty looks. For example, earlier in 2020, she ditched her usual long nails for shorter ones, only to revert back to her original style later that year.
She also famously got rid of her lip fillers in 2018, with a source telling Entertainment Tonight: "Kylie really fell in love with the natural look [during her pregnancy with Stormi Webster], and wanted more of that, so she decided to stop putting filler in her lips." However, her lips were fuller again by the end of that year.
With that, it seems likely that she'll be switching up her hair again soon (if she hasn't already). But we're not complaining. Jenner is a style chameleon who looks good in anything, if you ask us — whether it's a natural style or something more dramatic.