Kylie Jenner Has Been Leaning On This Family Member Following Her Split From Travis Scott
Fans all around the world are still in shock over Kylie Jenner and Travis Scott's split.
The couple recently called it quits after just 2 years together and while many of us still have a hard time coming to terms with this news, others can't even begin to imagine what Jenner and Scott must be going through.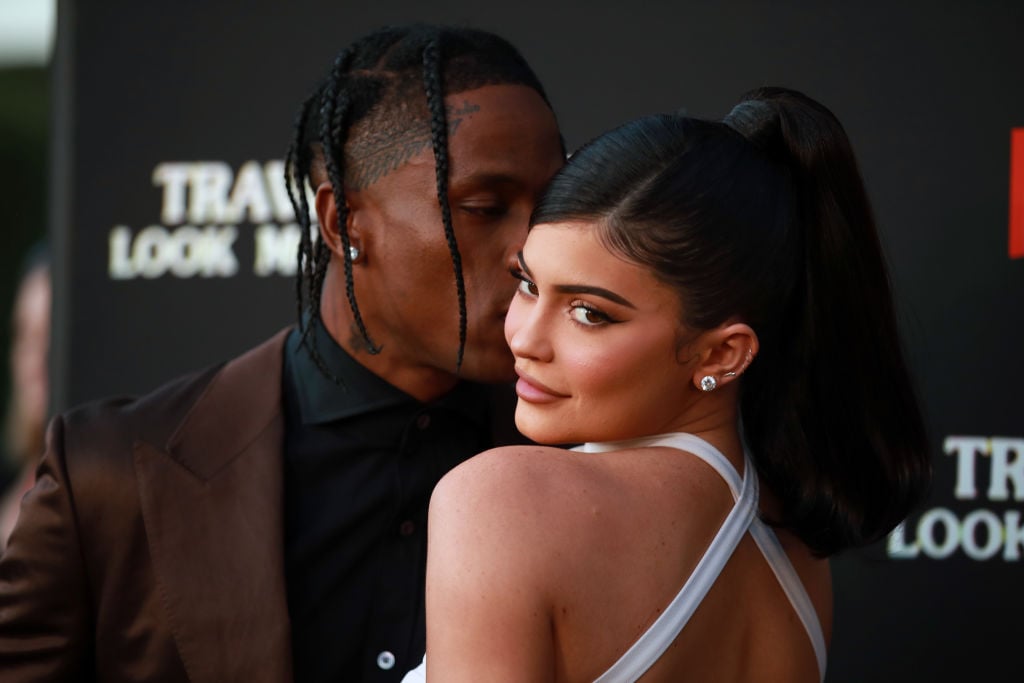 Since their split, the makeup mogul has been surrounding herself with close friends and family to help her get through this tough time.
Although they've been taking her mind off of her breakup, there is one person who Jenner's been leaning on the most through all of this.
Khloé Kardashian has been helping Jenner the most through her split
Fans were definitely thrown in a loop when it was reported that Jenner and Scott had decided take a break from their two-year romance.
While many were certain that this relationship was a match made in heaven, it turns out that the couple just had different priorities.
With the stress of their demanding careers starting to take a toll on their relationship, Jenner and Scott decided that it'll be best if they put a pause on their romance.
Since breakups are difficult for anyone to have to cope with, Jenner has been leaning on certain individuals to help her get through this tough time in her life.
One of those people being, Khloé Kardashian.
The makeup mogul's older sister has always been there to support her and this time is no different.
According to HollywoodLife, Jenner has been leaning on Kardashian the most, as she has been Jenner's biggest support system through this breakup.
"It was not a decision she took lightly and it was very, very recent and it was her decision," the source said. "Khloé has been like a lifeline to her through all of this and so supportive and helpful during this transition in her and Stormi's lives."
Since Kardashian and Jenner have always had a close bond, it does not come as a shock that the Good American founder has been supporting her little sister through her split.
Seeing as though Kardashian hasn't let breakups get the better of her, she continues to be the no.1 role model in Jenner's life.
"She looks at her sister Khloe, who is the most amazing, hands-on single mom, and realizes that she, too, can do it all," the source continued. "Khloe inspired her to make this decision in a way. She saw how Khloe struggled to make it work with Tristan and Lamar and she doesn't want to put herself through that. She wants to show the world that she has no problem ending an unhealthy relationship that doesn't feel right or isn't working the way in which it once did."
Jenner has also received support from friends
Although Kardashian has been helping Jenner tremendously through her split, she isn't the only one who's been lending her support.
It turns out that the makeup mogul's best friends have been by her side this entire time and have made it clear that they will always be there for her no matter what.
"Kylie is doing great. She had a very busy and fun week," a source recently told People. "She has also spent several nights with her friends. After separating from Travis, she really wants her friends around. She feels lucky to have amazing girlfriends that support her. She seems very happy and positive."
Jenner has been spending a lot of time with BFF Anastasia (Stassie) Karanikolaou, who the reality star considers to be more of a sister than a friend.
Karanikolaou was even the one who gave Jenner a girls night just a few hours after news of her split made headlines.
"Kylie wanted to have a girls' night out last night and Stassie thought it would be best to get her out of the house and her mind off the news," a source recently shared with INSIDER.
As you can see, those close to Jenner are there for her no matter what and will continue to support her through the good and the bad times.