Kylie Jenner Has the Best Advice for Those Dealing With Haters and Online Trolls
Being some of the biggest reality stars in the world might come with a ton of perks, but it also comes with its fair share of criticism.
For years, the Kardashian Jenners have had to deal with bullies and online haters having negative things to say about practically everything they do.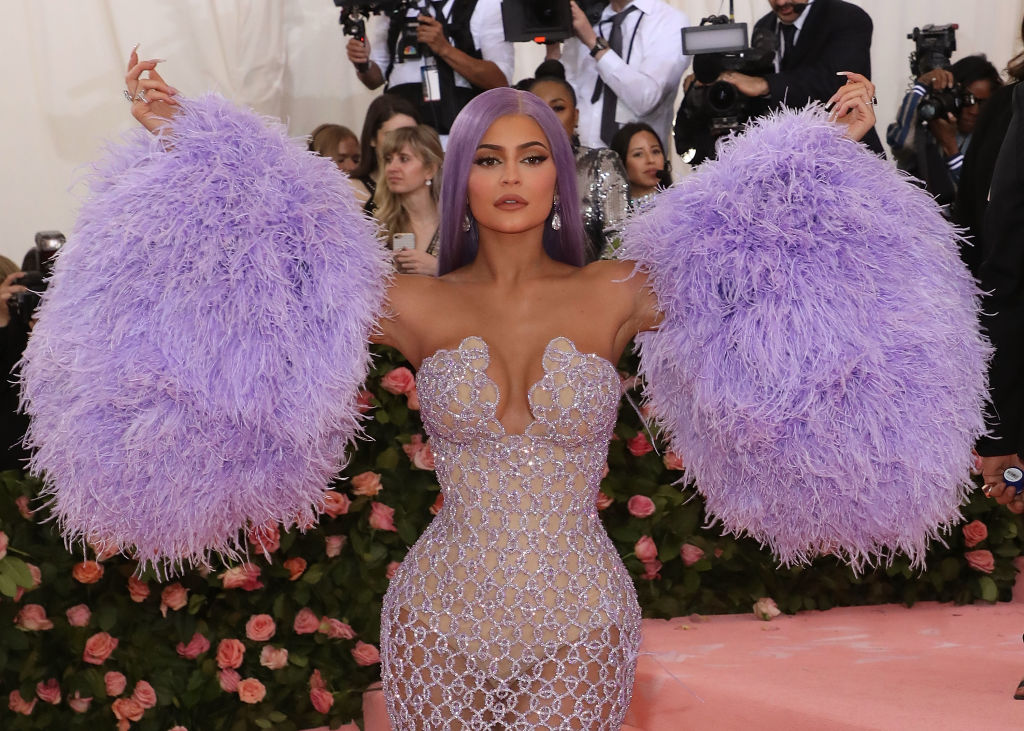 While the reality stars try their best not to let the negativity get to them, they still find themselves taken aback by some of the hurtful comments internet trolls leave.
Though this family continues to face the harsh reality that is social media, they have since found ways of dealing with the ongoing negativity that comes their way.
Kylie Jenner has opened up about being bullied in the past
Pretty much all of the Kardashian Jenners have been faced with online bullying.
From being criticized for their interesting antics to being publicly shamed for their parenting skills, this famous family continues to be criticized for for every little thing they do.
While they try their best to ignore those spreading negative comments about them, sometimes people's words can really hurt and there have been a handful of times these online bullies have gotten the best of the KarJenners.
One member who's really struggled with online bullying over the years is the youngest Jenner sibling.
The 22-year-old makeup mogul has been pretty open about her constant battle with online trolls. Though she doesn't touch upon this topic much, there have been times Jenner has opened up about how much being bullied hurts.
"Half of you guys think that I'm weird and the other half think that I'm funny," she said in a heartbreaking Snapchat video in 2018. "But I've been bullied since I've been nine. From the whole world it feels like sometimes. And I think…I think that I've done a really great job in handling all this, but there are bullies everywhere. So this is just a little…this was just a little late Snapchat to tell whoever with their own bullies that the only opinion that really matters is yours and to never change."
While this video pulled at all of our heartstrings, Jenner made it clear that she didn't want anyone's pity.
"This isn't a pity party though don't get it twisted," she continued. "This is for those with bullies out there to know that you're not alone. Now goodnight, spread love."
Jenner tries not to let the negativity get to her
Though she still comes across online bullies on social media, the billionaire tries not to dwell on the negative things people say about her.
Instead, the reality star continues to set trends and lead by example, which is exactly how she's gain the massive following she has today.
"I've always had a lot of haters but I think I grew a lot of my fanbase when I was being who I was," she shared in a 2019 Ask Kylie video. "I chopped my hair off, I had blue hair, wore whatever I wanted; I just was completely myself. I feel like that's what attracted a lot of people. You just have to face the fact that not everyone is going to accept you so just be you and don't change for anyone."
As for how she deals with online trolls and bullies, Jenner revealed that tries not to pay too much attention to the negativity and has accepted that she can't please everyone.
"Well, people say negative things about you that it come from a place of them having their own issues," she said. "It doesn't have anything to do with you. And you cannot please everybody. Keep doing you."
So while people continue having negativity things to say about her, Jenner will keep on ignoring those trolls and just focuses on being the successful Boss Babe she is.