Kylie Jenner Hits Back at Trolls Who Say Her Body Looked Better Pre-Baby
Back off, body shamers! For years, Kylie Jenner has put her life out there for all to see, and with that comes a lot of judgment. But since she has gotten used to life in the spotlight, the makeup mogul has learned to clap back at her critics.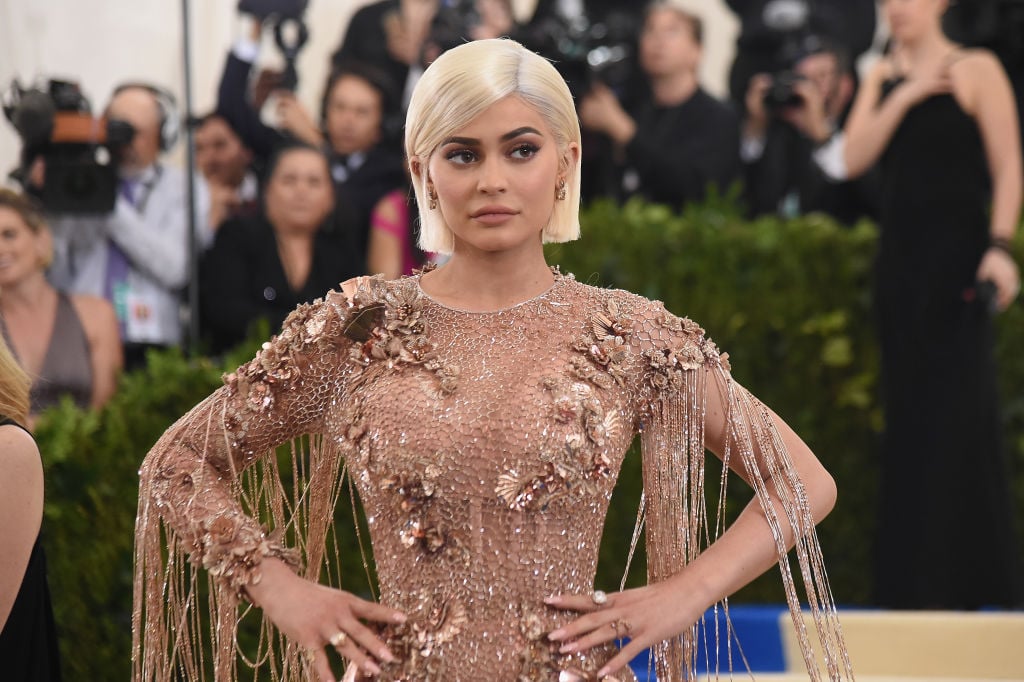 So after body shamers started commenting on her pre-baby body on Instagram, Jenner was quick to hit back, putting those commentators right in their place.
Some couldn't get over Kylie Jenner's 'skinny' throwback
Jenner doesn't have time for body shamers and made that very clear while recently responding to trolls on Instagram.
On April 15, the makeup mogul was quick to clap back at comments about her pre-baby body when several users shared their thoughts on how much "better" she looked in a throwback video.
The clip featured Jenner posing for photos with fans in a skin-tight dress at an event three years ago. It wasn't long after the post was shared that several users left comments, including "Wow she's so skinny here" and "She was better." 
This didn't sit well with Jenner, who replied with, "I birthed a baby."
The Keeping Up with the Kardashians star welcomed her daughter, Stormi Webster, with rapper Travis Scott in February 2018.
Although she has gotten more confident in her post-baby body, Jenner also has been vocal about adjusting to her curvier physique, which she admits was once a big insecurity of hers.
It took Jenner some time to get used to her curves
Five months after Stormi arrived in the world, the makeup mogul got candid about the changes her body had gone through since giving birth. She answered fan questions with former BFF Jordyn Woods in a YouTube video.
While her body had "bounced back super fast" since welcoming her daughter, Jenner admitted she still struggled to embrace her post-pregnancy figure.
"My boobs are … three times the size, which bothers me. I have stretch marks on my boobs. My stomach isn't the same, my waist isn't the same, my butt's bigger, my thighs [are] bigger," she said. "And honestly, I'm finding I have to change my style a little because nothing in my closet fits me from before."
But despite feeling insecure about her body the first few months after giving birth, Jenner has since accepted the skin she's in.
"Pregnancy completely changed my body at a super young age," she told Glamour UK in 2018. "But I really don't care."
Although watching her body "go through such a change" at a young age was "physically, mentally and emotionally a challenge," Jenner described the experience as "a beautiful thing."
Since then, Jenner has shown off her curves in a variety of social media posts.
Now that she's embraced her postpartum shape, the reality star has no time for people who feel the need to bring up her pre-baby figure. And she won't think twice about putting trolls right in their place.