Kylie Jenner Flaunts Her Net Worth by Renting a Luxury Mansion for $10,000 a Night
Kylie Jenner is a lot of things, but subtle isn't one of them. With her $1 billion net worth, she spares no expense, and has a house, multiple cars, clothing, and accessories that showcase very clearly that she is part of the 1%. Vacations are another area of life where Jenner isn't afraid to spend …
Kylie Jenner is a lot of things, but subtle isn't one of them. With her $1 billion net worth, she spares no expense, and has a house, multiple cars, clothing, and accessories that showcase very clearly that she is part of the 1%. Vacations are another area of life where Jenner isn't afraid to spend big. For her 22nd birthday, she chartered a yacht that reportedly cost a whopping $1.2 million to rent per week.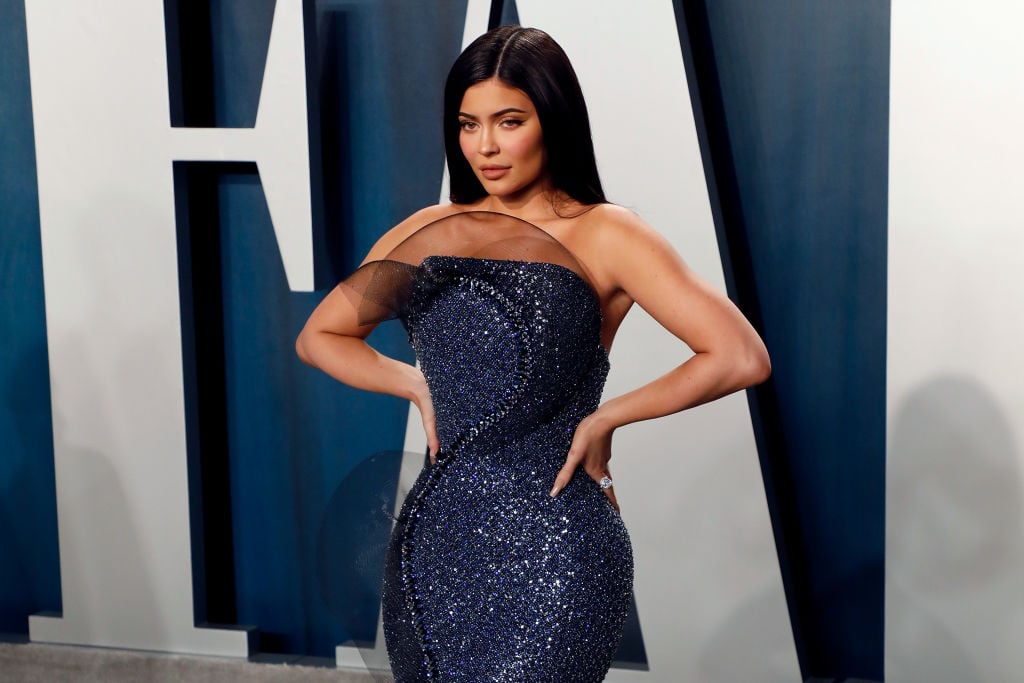 Kylie Jenner flaunts her net worth on a recent vacation
But, Jenner isn't only willing to spend big for her birthday. Recently, she took a trip to the Bahamas with her daughter, Stormi, older sister, Kendall Jenner, and friends Sofia Villarroel, Yris Palmer, and Anastasia Karanikolaou. Whilst there, Jenner shelled out some serious money to rent a house for them to stay in. Life & Style Magazine reported that Jenner rented a luxury mansion that costs a jaw-dropping $10,000 a night.
What are the features of the house
But just what can you expect from a house with that big of a price tag? The mansion features 10 bedrooms and seven and a half bathrooms. As if that wasn't enough, there's also a complete gym, fully stocked wet bar, and a pool. The pool is, of course, heated so there's never a time where swimming is a bad idea.
Jenner and her friends seemed to truly enjoy the wildly expensive house and their time in the Bahamas. They made sure to take plenty of pictures with matching outfits, lounged by the pool, went to the beach, and even took a few boat rides. Of course, Jenner's trip caused a fair amount of controversy as well, as is the case with almost everything she does. Some people were disgusted by how much money Jenner spent just to rent a vacation house. Others felt that the 22-year-old simply didn't deserve a vacation.
People react to the Bahamas vacation on Instagram
"Ugh, what did she need a vacation from?? Many Bahamian people were devastated by the hurricane and lost everything but this little girl is gluttonous and couldn't care less," one fan commented on Instagram after learning just how much money Jenner shelled out for the house alone. Others quickly chimed in that Jenner has always lived in the lap of privilege and her entire life was a vacation. Of course, Jenner's fans rushed in to defend the Kylie Cosmetics co-owner.
"Some of these comments are just ignorant… She makes her own money, she works hard for what she wants and probably never expects a handout… If she wants to go on a vacation she has every right! And I'm sure most of you all that are commenting go on vacations, buy materialistic things, and don't feed the poor and homeless😩😩," one adamant fan commented. Still, other critics offered counterpoints to that argument as well.
Critics argue that Jenner isn't a self-made billionaire
"People in the comments saying 'ShE wOrKeD fOr WhAt ShE hAs' she was born with 99.99% advantage than the rest of us who have worked for what we have. You can't compare her to people who worked from the bottom (lower class, poor, homeless, working-class or regular middle-class families)," one person added about Jenner spending exorbitant amounts of money on the house and the vacation.
Ultimately, we think that spending $10,000 a night on almost anything is absurd, but we're in no position to tell Jenner what to do with her money. If she wants to blow it on renting a house, that just doesn't look all that special, who are we to tell her differently?