Kylie Jenner Has More Wine in Her House Than Most Restaurants
When you're a billionaire like Kylie Jenner, being quarantined to your house isn't that much of a hardship. The 22-year-old lives in a massive mansion in Hidden Hills, California alongside her two-year-old daughter, Stormi. She purchased the home for a whopping $12 million dollars and it features eight bedrooms and eleven bathrooms. In total, the …
When you're a billionaire like Kylie Jenner, being quarantined to your house isn't that much of a hardship. The 22-year-old lives in a massive mansion in Hidden Hills, California alongside her two-year-old daughter, Stormi. She purchased the home for a whopping $12 million dollars and it features eight bedrooms and eleven bathrooms. In total, the house boasts an astronomical 13,200 square feet and sits on 1.4 acres of land.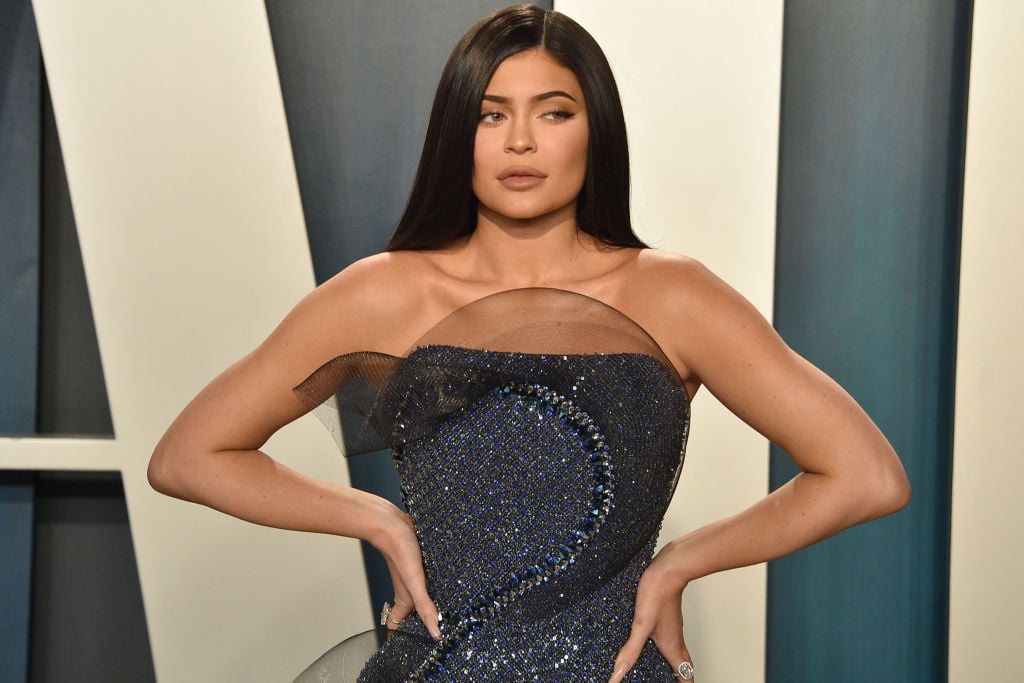 But, the insane features don't stop there. Jenner's house also features a swimming pool, theatre, spa, gourmet kitchen, and game room. It's safe to say that it's a little harder for the youngest KarJenner to get bored than someone who is confined to a studio or one-bedroom apartment. Jenner also has previous experience with being confined to her house. When she was pregnant with her daughter, she didn't leave her house for months as she was trying to keep her pregnancy private.
Kylie Jenner is quarantined to her house
Despite having experience with being locked down in her house, Jenner is still looking for new ways to entertain herself. On March 21, 2020, she hopped on to Instagram to share a picture of herself lounging on the couch in her house. In the caption, she asked her 167 million followers if they could suggest some movies to keep her entertained. "Movie suggestions? 🖤" Jenner asked.
The photo quickly racked up over 90,000 comments. Fans gave Jenner movies to explore, but also made note of the decor in her house. One thing, in particular, that stood out was Jenner's wine collection. If you look at the picture for long enough, you can clearly see a portion of her wine wall which features hundreds of bottles of wines. Fans immediately took note of this and expressed their envy.
Jenner's fans can't get over her wine collection
"OKAY BUT HER WINE COLLECTION!?!?" one person wrote. "Can we pls talk about the wine in the background?" another person questioned, tagging a friend their comment. "Could do with that right about now," the friend said in response. "Yeah, I was looking at that with some longing. Gloating," yet another person chimed in about Jenner's wine collection.
Others were less than impressed by Jenner's house wine wall. They pointed out the inherent flaws in Jenner's wine collection. "Corks should be facing downwards……just sayin'," one Twitter user shared. "She either goes through it fast enough it doesn't matter, or outs only for show and it doesn't matter to her. Which is worse?" another person said in response. "And if it is the second….how far does the illusion go…is she real?" another Twitter user questioned adding to the conversation.
Twitter users point out the flaws with the wine collection
Of course, there were fans willing to jump to Jenner's defense. "I think, I may be wrong now, but…. her top row is for champagne, and the the rest looks like wine and it looks like those are laying completely flat?" one person speculated. Others weren't convinced and shared that the wine collection was just for showing off, and Jenner was ruining the quality of the wine. "A real wine cellar is dark. This is just a display case for showing off," one person wrote. "An expensive decoration all told, as it's useless as a cellar and the wine will be ruined," another fan chimed in about Jenner's house wine rack.
Is Jenner just flaunting her net worth?
Then there were those who felt that the entire purpose of Jenner's selfie was not to ask for movie suggestions, but to show off her net worth."It's almost as if, hear me out, she framed the selfie to include the wine rack," one person commented on the picture. While we're unclear of Jenner's true motive for posting the selfie, one thing is for certain. Jenner certainly won't be running out of wine during the quarantine.