Is Kylie Jenner a Hypocrite for Putting Stormi in the Spotlight so Young?
The Kardashian-Jenners are somehow always still the center of conversations, even after their Keeping Up With the Kardashians exits. This is primarily due to their social media activity. Most recently being the resurgence of Kylie's complaints about growing up in fame amid her highly publicized second pregnancy with Travis Scott and various spotlights lit on Stormi.
However, fans aren't letting the hypocrisy slip away unnoticed anymore. Taking to Reddit to 'rant' about the exploitation of Stormi and the other Kardashian-Jenner kids, users aren't holding back on how they feel about it all.
Kylie Jenner has always complained about her childhood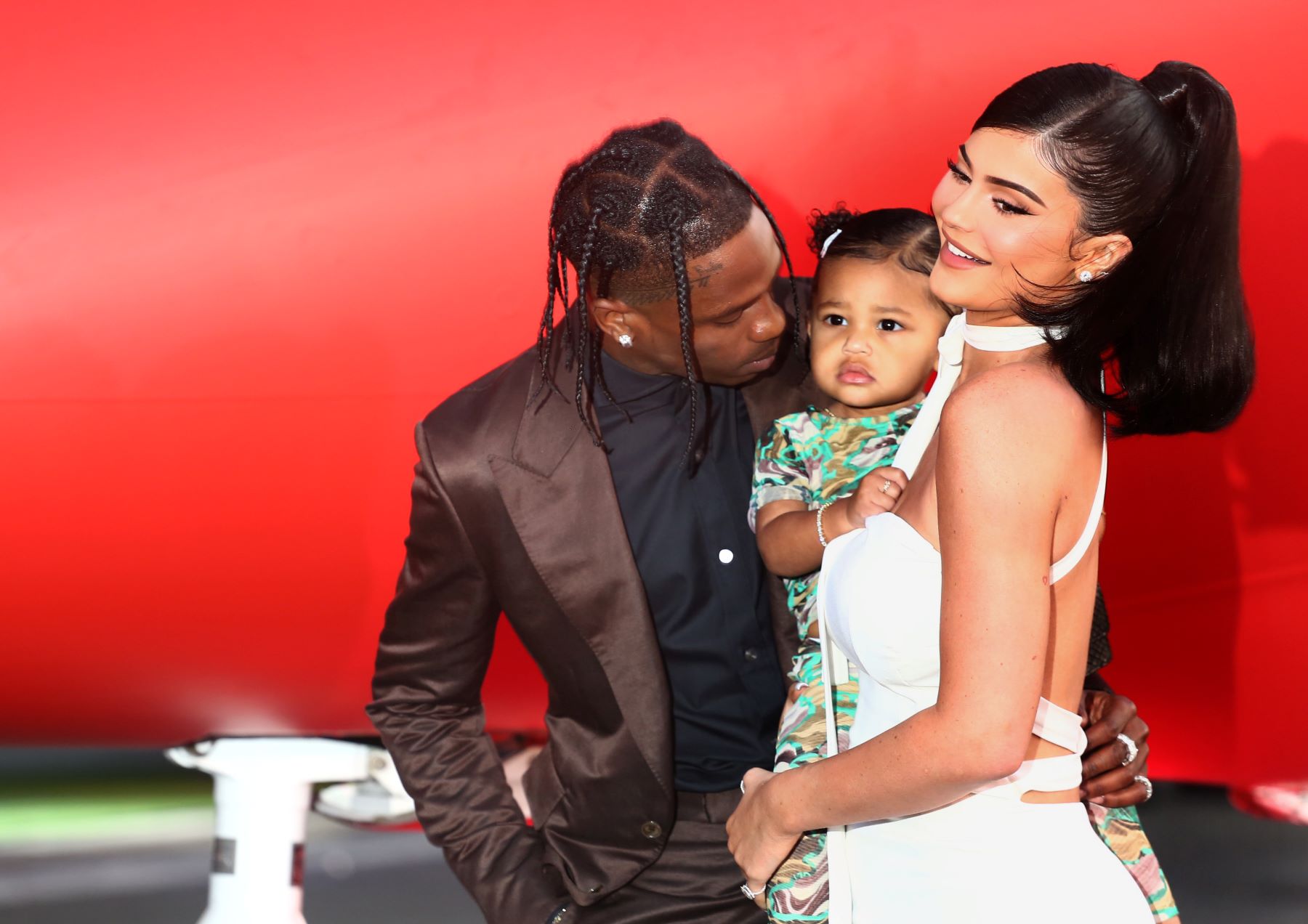 KUWTK's premiered in 2007 and experienced colossal success nearly right off the bat. At the time, Kylie Jenner was only 10 years old. She has since complained that the instant and continued reality TV fame has contributed to her insecurities.
In Life of Kylie, she revealed, "When I was younger, I definitely didn't have the best confidence at all." Those feelings combined with physical criticism from the public caused many challenges and personal struggles for the star. As she often says, she 'puts on a face' for the public that doesn't fully represent herself. This had become problematic as she grew and matured under this mask.
We even saw the reality TV star go to therapy to deal with fame in the same series. It's understandable for her not to want the same for her daughter, but it doesn't seem like she's trying very hard to protect her from it.
Fans are pointing out Kylie Jenner's hypocrisy with daughter Stormi
Despite Kylie Jenner's complaints about being forced into fame when she was a child, fans on Reddit noticed she's doing the opposite to her daughter. In fact, she's subjecting Stormi to fame at an even younger age.
"I still can't wrap my head around Kylie," one respondent wrote. "She said many times how she didn't like the fame and her mom putting her in the spotlight at such a young age yet is lowkey doing the same exact s**t with Stormi."
Another fan added, "Low-key? Travis and her have both done full blown campaign featuring her."
The truth is, the Kardashian-Jenners only let fans see their kids on their terms. This means every appearance has an intention or explanation behind it. For this reason, some users are calling Stormi's thrust into the spotlight a form of 'exploitation.'
"It's exploitation pure and simple. Children are accessories to them," another user said. "We have obviously seen them hide parts of their lives for the public they don't want to see, so when we do see the kids is because they want them to be seen."
She's not the only Kardashian-Jenner 'exploiting' their child
All the Kardashian-Jenner mothers have been open about their commitment to keeping their children out of the spotlight at such a young age. Kylie Jenner has been the most determined since she was thrown into fame much younger than the other siblings. However, fans are pointing out just hypocritical they have been.
Despite "always complaining about how they can't protect their kids from paps and fame 24/7," many fans feel like they have been "100% exploit[ing] them."
Some examples given by one Reddit poster include "Kourtney and Scott using their kids for storylines on the show… Kim and Kanye using baby North as a prop by taking to places where a baby is not supposed to be [i.e.,] fashion week… [and] Kylie and Travis are by far the worst, tbh, when they put out Stormi merch when she was just a baby, Kylie using her in her business campaigns all the time, IT'S A CLEAR EXPLOITATION OF THEIR CHILD!"
RELATED: Stormi Webster's Estimated Net Worth Is Honestly Just Unfair