Kylie Jenner's Instagram Sparks Debate About If She's Actually Poor
When it comes to the KarJenner's, Kylie Jenner has nabbed the title of Instagram Queen. Not only does she have more followers than any of her famous family members, she also has more followers than most people on the planet. With a staggering 187.3 million followers, the 22-year-old is the the fourth most followed person on the app behind Cristiano Ronaldo, Ariana Grande, and Dwayne "The Rock" Johnson.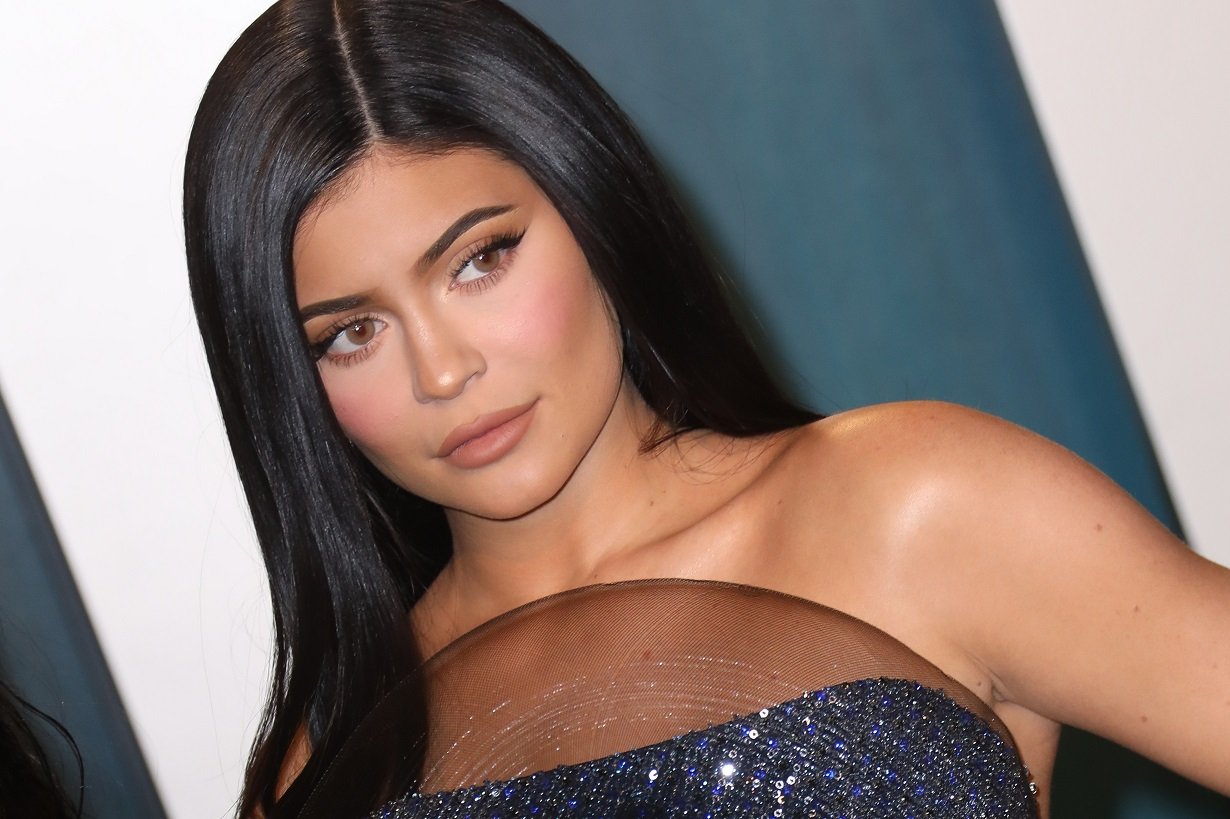 But what makes Jenner so popular on the platform? A lot of factors likely contribute, but there are a few things that we can pinpoint that have helped her growth. The first of which is Jenner's wealth. Despite her recent Forbes scandal, Jenner is still worth an astronomical $900 million, which makes her much wealthier than any of her famous family members. Jenner often flaunts her net worth on Instagram by showing fans pictures and videos of her expensive lifestyle.
Kylie Jenner has an enormous Instagram following
Another factor that likely contributes to Jenner's enormous Instagram following is the frequency at which she posts on the app. To date, Jenner has posted 6,461 posts on the platform and the 22-year-old typically averages more one or more posts a day. Though she has slowed down her posts a bit in the recent months, the Keeping Up with the Kardashians star isn't shy about sharing her life with others. In fact, one could accuse Jenner of overexposure.
How much can the makeup guru make for an Instagram post?
Because Jenner has such a massive Instagram following, she is offered tons of money to partner with brands on the app. A single photo or video of Jenner promoting a service or product can earn Jenner staggering amounts of money. In 2019, BBC UK reported that Jenner could earn as much as $1.2 million for a single piece of sponsored content.
Jenner boosts her net worth with a new post
Though Jenner has more money than she or her two-year-old daughter, Stormi Webster, can ever spend in their lifetime, she isn't opposed to making more money via Instagram. On July 26, 2020, Jenner took to her Instagram page to promote some vitamins to her followers. "I take 2 @SugarBearSleep gummies on the nights I need a little help to fall asleep #ad 😴 They are vegan, cruelty-free, and clinically proven! These purple bear gummies are more than just melatonin. #SugarBearSleep!" Jenner wrote.
Instagram users slam the 'KUWTK' star for her ad
Immediately, some Instagram users were upset by the ad. Many believed Jenner herself didn't actually take the vitamins. Furthermore, they weren't pleased to see her promoting something that isn't particularly healthy. "I like how she advertises these even though, you know she don't actually take these. Sure for this video, (advertise) but them vitamins are basically all sugar. And if she were to take vitamins, she would be buying the expensive and better vitamins out there," one person wrote.
Others speculated that Jenner might be having money problems if she was resorting to promoting products. "R u broke or somethin?" one person wrote. "4 real, she must be very greedy and live outside her means. I mean she throws her kid million-dollar birthdays like it's nothing," yet another person chimed in. Clearly, Jenner isn't poor. But, it seems that no matter how wealthy Jenner is, she isn't above doing sponsored content. Personally, we're unsurprised. After all, that's how the rich stay rich.