Kylie Jenner Limits Her Instagram Comments After Fans Demand She Pay Workers in Bangladesh
When it comes to Instagram, few are more popular than Kylie Jenner. In fact, the reality TV star is the fourth most followed person on the entire app and the second most followed woman. With 182.3 million followers, Jenner has built an enormous platform for herself. On the popular app, the 22-year-old is able to promote her lifestyle, her family, her friends, and most importantly, her business.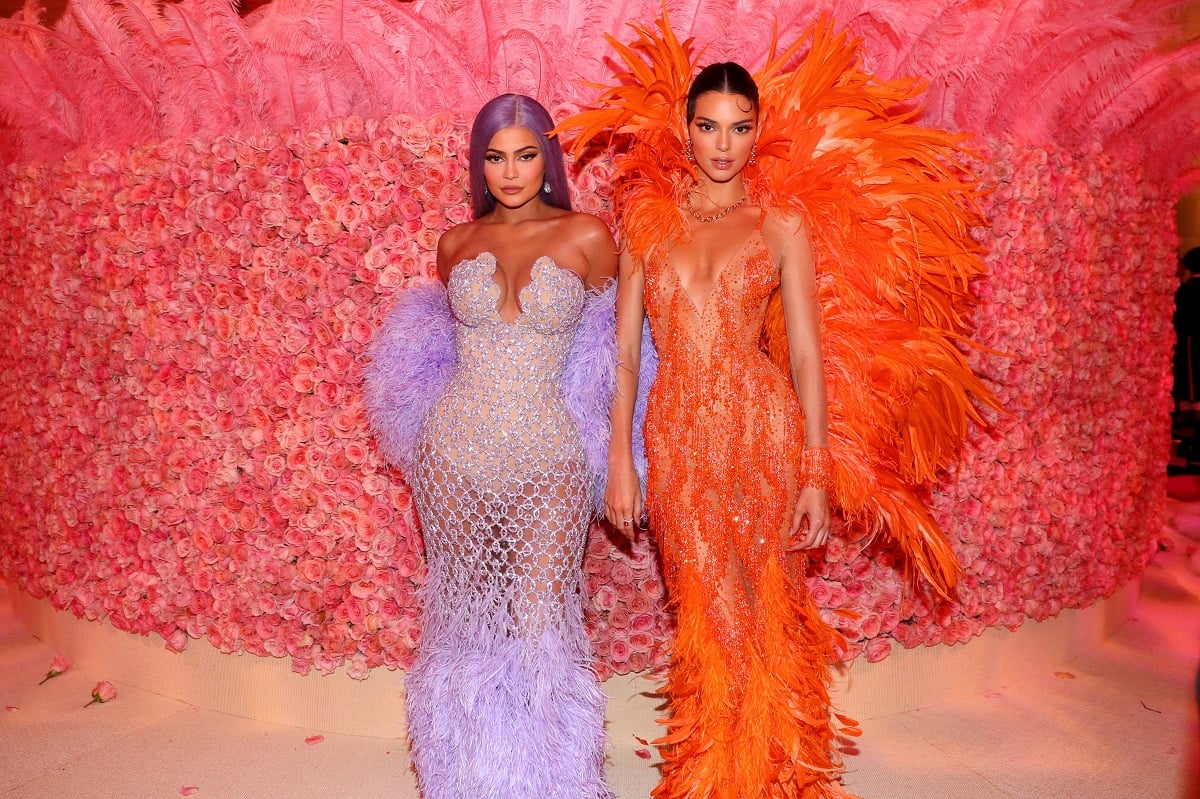 As the youngest member of the KarJenner tribe, the Kylie Cosmetics founder is no stranger to promoting her products on social media. The Kardashians/Jenners have long since used both social media and traditional sources of media to promote their products and sell to fans. Jenner managed to capitalize off of her following better than any of her siblings. Each time she launches a collection, she does a dramatic unveiling on Instagram to get her fans excited for the launch.
Kylie Jenner launches new collection with her older sister, Kendall Jenner
Her most recent collection launch is no exception. For years, Jenner's fans have been waiting on bated breath for her to collaborate with her older sister, Kendall Jenner. On June 20, 2020, Jenner took to her Instagram and Twitter pages to let fans know that the collection was finally finished and would be launching in just a few days.
RELATED: Kylie Jenner Fans Thought Her Vogue Cover With Stormi Was Fake
"Wow wow wow can't believe I'm finally announcing my next collection for @kyliecosmetics .. and it's with my SOULMATE @kendalljenner! The KENDALL X KYLIE collaboration is launching on the 26th! We have been dreaming this up for quite some time so I hope you guys love it! Stay tuned on my stories today for the official reveal," the Keeping Up with the Kardashians star wrote on her Instagram page.
Fans on Instagram give the newest Kylie Cosmetics collab mixed reviews
Naturally, many of Jenner's fans were ecstatic to hear about the collaboration. Many fans and family members alike gushed over the collection and couldn't wait to try things out. But, plenty of others weren't impressed in the least. Some felt that the colors in the collection weren't representative of Kendall's style. Others felt that the marketing was bizarre and looked hypersexualized and borderline incestuous. But, some fans were completely uninterested altogether.
Recently, it came out that Global Brand Group (the company allegedly responsible for Jenner's clothing line) has refused to pay factory workers in Bangladesh. Instead, because of the coronavirus (COVID-19) pandemic, they have canceled ongoing orders and cut workers in both Los Angeles and Bangladesh with no concrete plans to return. This decision has reportedly affected as many as 50,000 people, many of who are women of color. Furthermore, many of these workers are unable to receive government assistance.
The 'KUWTK' is dealing with a scandal in Bangladesh
After hearing about this issue, many fans took to Jenner's comments to demand that she pay the factory workers even if it meant dipping into her own personal funds. Even though the 22-year old was recently stripped of her billionaire title, she is still worth a staggering $900 million and can more than afford to pay workers for the work that they have completed.
RELATED: Kendall Jenner Critics Have Been Calling Her 'Candle Jenner' for Years
"How about not exploiting foreign workers and honoring your contracts during a GLOBAL EPIDEMIC?!" one person wrote on Jenner's Instagram post, which is promoting her latest collection. "Rather than launching and showcasing ur products pls #payup Bangladesh for the garments product. You guys are showcasing the world ur luxury but cheap. You're not even paying the workers wages sick,🤬" yet another person shared.
Jenner has limited her Instagram comments
Jenner has yet to address her fans' concerns. Instead, many Instagram users have accused Jenner of deleting their comments which demand that she pay the factory workers. Jenner has also taken it upon herself to limit all of her Instagram comments, which fans believe is in direct response to their complaints. But, that's not stopping fans from speaking their minds. Instead, they have taken to Kendall's Instagram page to air out their grievances. Hopefully, fans' concerns will eventually be addressed by Jenner if they have any validity. But, we wouldn't recommend holding your breath.