Kylie Jenner Is Being Dragged Over This Instagram Post
Kylie Jenner seems to have a knack for finding drama. Even when she claims to be staying out of things, drama clings to the 21-year-old like white on rice. This proved to be true yet again after she posted a seemingly innocuous (yet still shady) Instagram post, which the Internet very quickly began to drag her for.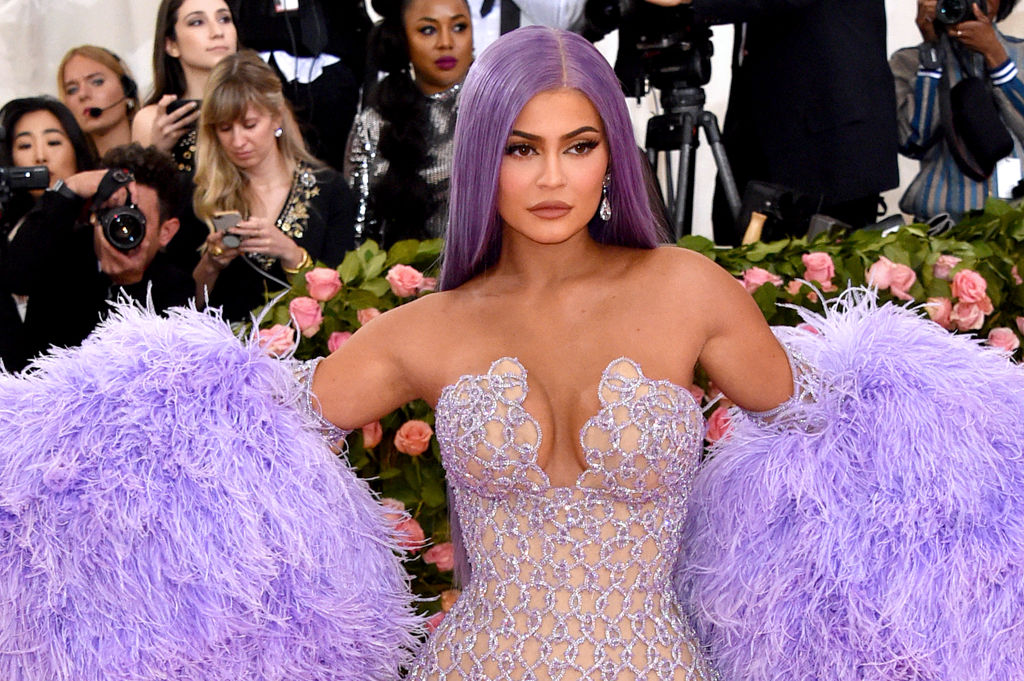 Yesterday afternoon, the billionaire took to her Instagram page to post a photo. In the photo, she is sitting on a table, drinking wine, and reaching towards a small bowl of strawberries. Jenner captioned the photo "Another day another episode of me minding my own business." Of course, this seemed pretty innocent for many fans, but others knew immediately what she was referring to.
Keeping Up With The Kardashians
Just a few days ago, the Kar/Jenner clan released the trailer for the season finale of their never-ending show, Keeping Up With The Kardashians. The clip details the scandal of the alleged affair between Khloe Kardashian's baby daddy, Tristian Thompson, and Jenner's former best friend, Jordyn Woods. This episode is the one that most fans have been waiting for all season, and the released clip is the most Jenner has spoken out about the scandal thus far.
Jordyn Woods
"I called her, and she didn't really say anything," Jenner said in a conversation with sisters Kim Kardashian West and Khloe Kardashian in the aforementioned video. "She was just crying the entire time. I was just telling her, 'I'm like scared of you now. Like, you're capable of waking up the next morning with a smile on your face.' I pretty much told her exactly what we were talking about." Jenner continued reiterating the conversation she shared with former best friend, Woods.
Jenner then shares more of the conversation that occurred between herself and Woods. She then proceeds to attempt to shame Woods for the incident. "You weren't thinking about True (Kylie's niece by way of her sister Khloe), not Khloé not me, but you weren't thinking about yourself. Look what you did. You could do whatever, but when it affects my family, me, that's when it's a problem" the 21-year old announces.
Minding her business?
Of course, these statements only come from the trailer of the season finale, so we can assume that Jenner did, in fact, say much more about the situation and was not as she put it "minding her own business." Sorry Kylie, but minding your own business would have been staying out of the drama completely, or at least refusing to talk about it on camera.
Minding your own business is not using coded language rooted in historical prejudices to help smear the name of someone you used to consider your best friend. For reference, minding your own business could actually mean promoting your strangely successful lip-kits, but that would be too much like right.
The Internet claps back
But the undefeated Internet was quick to clap back at Jenner for her post. "If you profit off of it, it is your business," one woman said bringing up logistics. "We don't care. Mind your business in private" another Instagram user said. "If you have to mention you're minding your business, you're not minding your own business" another echoed.
Another user called out Jenner and her sister out for doing the exact same things they're shaming Jordyn for. "Nah sis, you said you were afraid of her. Like you know that subliminally made people think to be afraid of her for doing what you did to Chyna and what Khloe did to the lady Tristan was with before her."
Season finale
We're so happy that the season finale of the show airs this weekend because we're so over this drama. In all honesty, the Kar/Jenner's should be thanking their lucky stars for Woods and this scandal (whether it's fake or real), because, without her, they would have had no interesting storylines for the season. Who knows what drama they'll cook up next season as they desperately cling to their viewers and turbulent ratings.