Kylie Jenner Is Getting Dragged For Stealing From Black Culture But Not Speaking Up Enough
Several years ago, Forbes named Kylie Jenner the world's youngest "self-made" billionaire. She has been turning heads and making millions ever since. Hardly a day goes by that the cosmetics queen, or her Kardashian sisters, aren't in the tabloids.
In the heat of the Black Lives Matter movement, Jenner is making headlines once again. This time being accused on social media of blackfishing and cultural appropriation.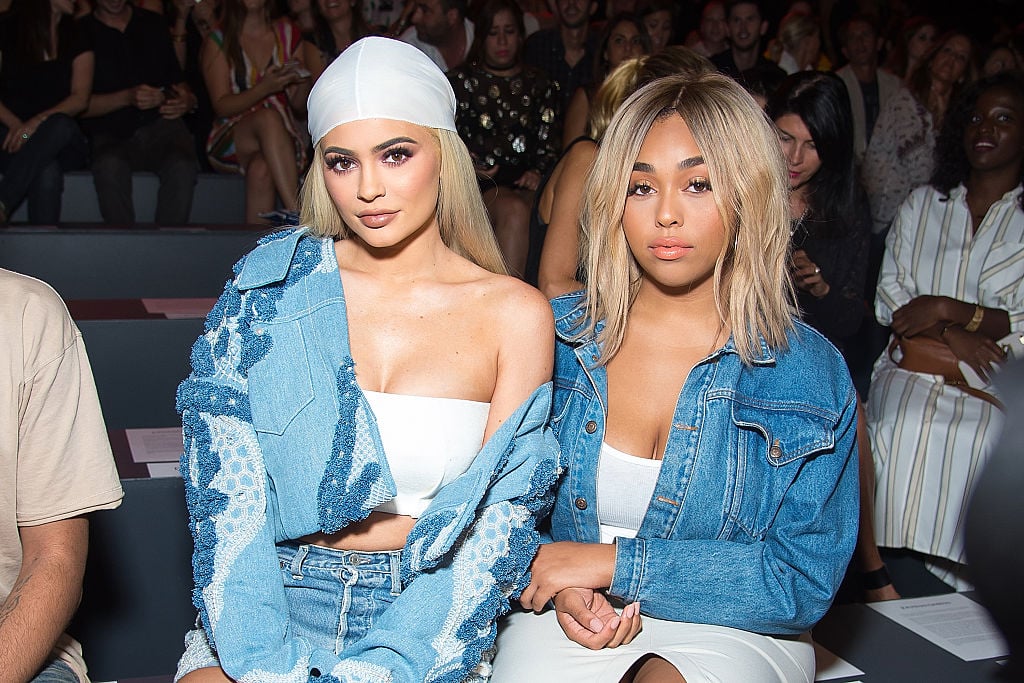 Jenner accused of blackfishing
This isn't the first time Jenner has been accused of blackfishing. Fans were unimpressed when Jenner posted a picture on Instagram, which had a strong resemblance to Beyoncé.
Several years ago, Jenner was called out for blackfishing, when Hunger Games actor Amandla Stenberg replied to an Instagram photo of Jenner wearing cornrows in her hair, accusing her of using Black cultural imagery for her own gain, according to HuffPost. Stenberg challenged the fashion model to use her position of privilege to help address issues relating to racial oppression.
Most recently, a photo surfaced of Jenner out and about in Beverly Hills not wearing any makeup. Fans were quick to point out that her skin color was several shades lighter than her usual dark skin tone that is seen in retouched fashion photos. Once again, Jenner was accused of blackfishing.
What exactly is blackfishing?
Blackfishing is a problematic trend that appears to be gaining traction on social media. It's a term used to define white women that use makeup, tanning, and photo editing to appear darker.
According to the Cambridge Dictionary, cultural appropriation is defined as "the act of taking or using things from a culture that is not your own, especially without showing that you understand or respect this culture." This is a common occurrence, and there are ways to share other cultures that are not considered offensive, according to The Atlantic. But, in Jenner's case, when she has a Black hairstyle in her photos, she is appropriating the Black aesthetic without highlighting the discrimination that Black people face when they wear the same hairstyles.
The biggest issue that people have with social influencers, like Jenner, engaging in blackfishing is that they maintain their white privilege while appropriating Black culture and using it as a fashion statement. Many feel that they are also taking opportunities away from Black people who are themselves trying to attract a culturally diverse brand's attention.
TikTok and Twitter users are calling Jenner out for not speaking up
Jenner continued to get herself in hot water when she tweeted about a Forbes article that came out about her, and fans jumped on her for not using her platform for more important things, specifically the murder of George Floyd. A Twitter user immediately suggested, "You could use your platform to speak on things that are happening right now." Jenner responded, "I did."
This angered social media users on both Twitter and TikTok. @_elliesummer posted an emotional video to TikTok in response to the Tweet, saying, "If you were really for the people, you would have said I am, but you said I did, which tells us that you feel like you have done enough, and no bitch you have not. For you to rearrange your whole f**king face to look like us, and for you to have a biracial daughter at home, and a freaking Black baby daddy, you need to be doing more."
Numerous Twitter users called for Jenner to open her purse, with one person saying "thanks for retweeting one tweet babe it must've been so hard for you." Another user said about Jenner, "I love her lack of energy, go girl give us nothing!"
Social media is making it clear that Jenner needs to speak up for racial injustices, using her power to promote change in the Black community. As a white woman of privilege, and considering how often she appropriates Black culture, she needs to do more to gain the respect of her followers.