Kylie Jenner Just Denied Forbes' Claims About Her Faking Billionaire Status
Kylie Jenner is setting the record straight on reports she faked her billionaire status. A few hours after Forbes claimed that the makeup mogul has been lying about her finances and actually isn't worth as much as she and the Kardashians have made everyone believe, Jenner denied the outlet's accusations in a series of tweets.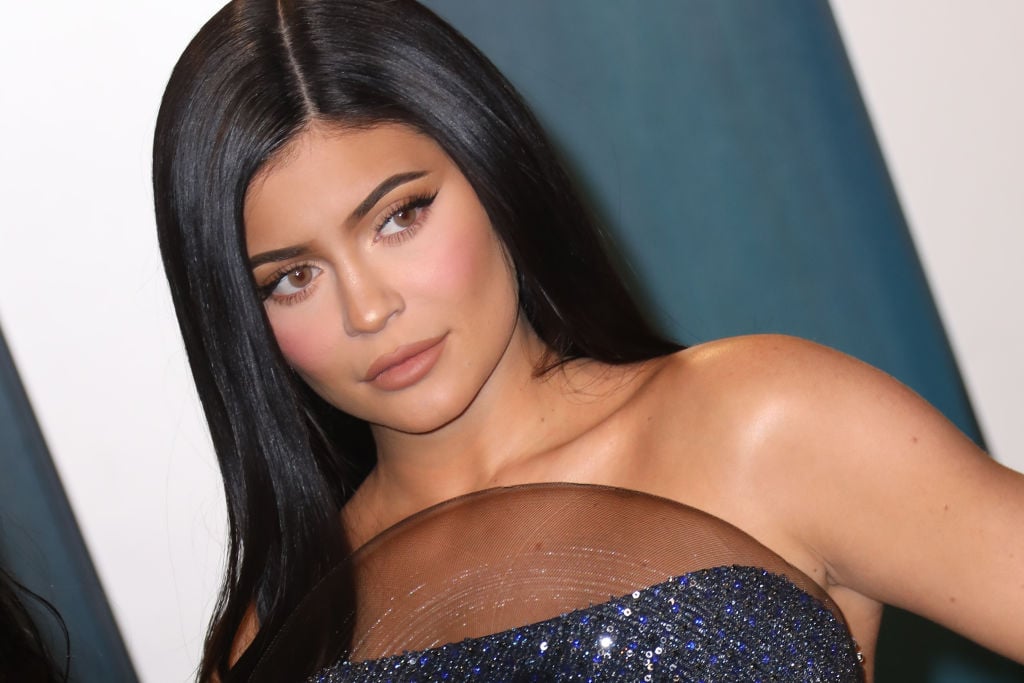 Jenner claims she never lied about her financial status
The makeup mogul refuses to sit back quietly while she's made out to be a liar.
In a series of tweets, the Keeping Up With the Kardashians star denied Forbes' accusations that she lied about her earnings for years and backed up the numbers with falsified tax returns.
"what am i even waking up to. i thought this was a reputable site.. all i see are a number of inaccurate statements and unproven assumptions lol," she wrote. "i've never asked for any title or tried to lie my way there EVER. period"
RELATED: Kylie Jenner Net Worth and How She Makes Her Money
Jenner went on to slam the outlet's accusations that she "likely forged" official documents that detailed her company's, Kylie Cosmetics, annual revenues and her personal income.
"Even creating tax returns that were likely forged" that's your proof?," she continued. "So you just THOUGHT they were forged? like actually what am i reading."
The makeup mogul wrapped up her rant by insisting that she is unbothered by all of this. "but okay. i am blessed beyond my years, i have a beautiful daughter, and a successful business and i'm doing perfectly fine." 
She then suggested that there are bigger problems in the world others should be focused on rather than her finances.
"i can name a list of 100 things more important right now than fixating on how much money i have," she continued before adding, "this is literally the LAST thing i'm worried about right now."
Forbes put Jenner on the spot in their latest article
In Forbes' new report, they put Jenner and the Kardashian family on blast for intentionally lying about how much money the makeup mogul and her company has made over the years.
The outlet alleged that when they were invited over to the family's mansions and CPA's offices, they were provided with documents showing Kylie Cosmetics' annual revenue from 2016 to 2018 was somewhere between $307 million to $360 million per year.
RELATED: Kylie Jenner Isn't Actually Worth $1 Billion Dollars
However, the outlet is now saying that those numbers were "greatly exaggerated" and were actually $125 million for 2018 and $177 million for 2017.
In addition to all of that, Forbes also brought up paperwork from Kylie Cosmetics' 2019 sale to Coty as proof that the reality star's business "is significantly smaller, and less profitable, than the family has spent years leading the cosmetics industry and media outlets, including Forbes, to believe."
The outlet claims that though Jenner walked away from the sale with an estimated $340 million after-tax, the financial impact the novel coronavirus (COVID-19) has had on the brand coupled with beauty stocks crumbling brought her value down to much less.
Although they initially named her the youngest self-made billionaire, Forbes has now revoked the reality star's title, claiming that her income is likely just under $900 million.
"Forbes has recalculated Kylie's net worth and concluded that she is not a billionaire. A more realistic accounting of her personal fortune puts it at just under $900 million," the outlet shared.
Jenner has gotten her legal team involved
According to TMZ, Jenner isn't taking Forbes claims about her lightly.
The reality star has involved her legal team in the situation and is now demanding that the outlet withdraw their claims that she "lied" about her finances.
"We have reviewed Forbes' article accusing Kylie of engaging in deceit and a 'web of lies' to inflate her net worth," Jenner's attorney, Michael Kump, told TMZ. "The article is filled with outright lies. Forbes' accusation that Kylie and her accountants' forged tax returns' is unequivocally false and we are demanding that Forbes immediately and publicly retract that and other statements."
Kump continued, "It is sad that, of all things, Forbes has devoted 3 reporters to investigate the effect of the coronavirus crisis on Kylie's net worth. We would not expect that from a supermarket tabloid, much less from Forbes."