Kylie Jenner Just Posted a Photo Worth $4.4 Million
Kylie Jenner loves showing off her money. The Kylie Cosmetics founder is worth more than $1 billion, and her Instagram account does a bad job at keeping that a secret. Jenner constantly shows off designer outfits, expensive handbags, and luxury private jets.
But the beauty mogul's recent expensive photo might out-do all the rest; the items are worth a whopping $4.4 million.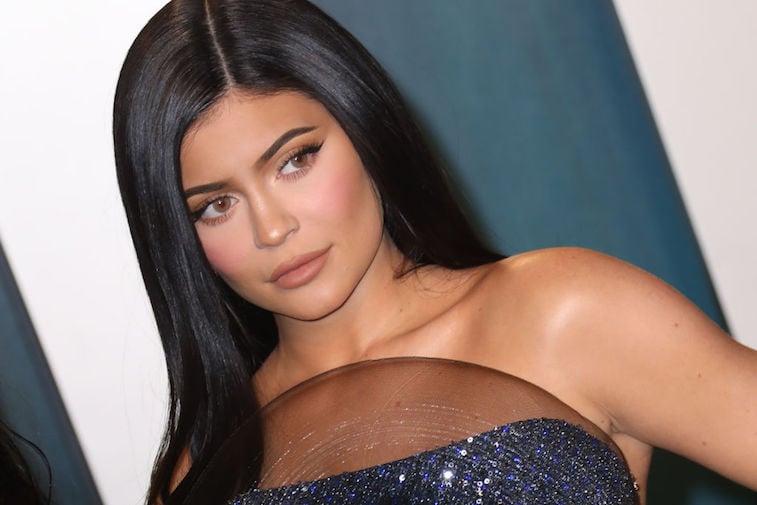 Kylie Jenner founded Kylie Cosmetics back in 2015
In 2015, Kylie Lip Kits hit the market — and Jenner's life was never the same. The lip kits sold out instantly, and Jenner immediately realized she had an opportunity to make some serious cash. She credits social media for helping to spread the word about her brand, and within a year of launching the lip kits, Kylie Cosmetics was officially founded.
Since the lip kits have become a full-on brand, Jenner has taken over the cosmetics industry. Her fan base, largely consisting of young women, has remained faithful to her; Jenner's cosmetics sell out almost as soon as she launches a new line. And by spring 2019, Forbes had named her the world's youngest self-made billionaire.
Jenner loves showing off her wealth on social media
Jenner has not only become the queen of cosmetics but also the queen of social media. Jenner is one of the most-followed people in the world on Instagram, and she certainly loves gracing her followers with her presence. She posts frequently, and her photos tend to involve something expensive. Whether it's matching Dior outfits with Stormi, her massive Hermès handbag collection that sits in her closet, or her funky-colored Mercedes G-Wagon, she's not afraid to show off her money.
Jenner's recent car photo boasts $4.4 million worth of sports cars
Jenner has been documenting her life on Instagram for a while, but she seems to be posting even more now that the stay-at-home orders are in place. Jenner recently posted a photo of two of her cars side by side — and they have a combined value of about $4.4 million. (Plus, she owns way more than two cars.)
Jenner's white Bugatti Chiron on the left side of the photo cost a staggering $3 million. To the right sits her $1.4 million Ferrari, reportedly gifted to her by on-and-off boyfriend Travis Scott just before she gave birth to Stormi.
Jenner spoils her daughter as much as she does herself
Jenner and Scott are no longer together, but they seem to have a very close relationship — and she clearly didn't ditch the Ferrari he bought her when they broke up last year. But besides spending her hard-earned cash on herself, Jenner also spoils her daughter.
Stormi has been spotted with Louis Vuitton handbags, custom gold earrings, and other luxurious presents. Jenner also custom-built a playhouse for her daughter with architecture that could belong on a real home. Jenner has taken Stormi on plenty of trips via private jet — and the little girl is hardly two years old. It's clear Jenner has no problem spending her billions on whatever she wants.