Kylie Jenner Just Showed Off Her Hilarious Kris Jenner Pillow
Kylie Jenner just gave everyone a good laugh during quarantine.
Kylie Jenner seems to have the sense of humor in the family. Her sisters have always said that she's incredibly funny, and she seems to take after Khloé Kardashian in that sense. The Kylie Cosmetics founder has been trying to keep herself and her fans entertained during the coronavirus quarantine, and she recently showed off her iconic Kris Jenner pillow to give fans a good laugh.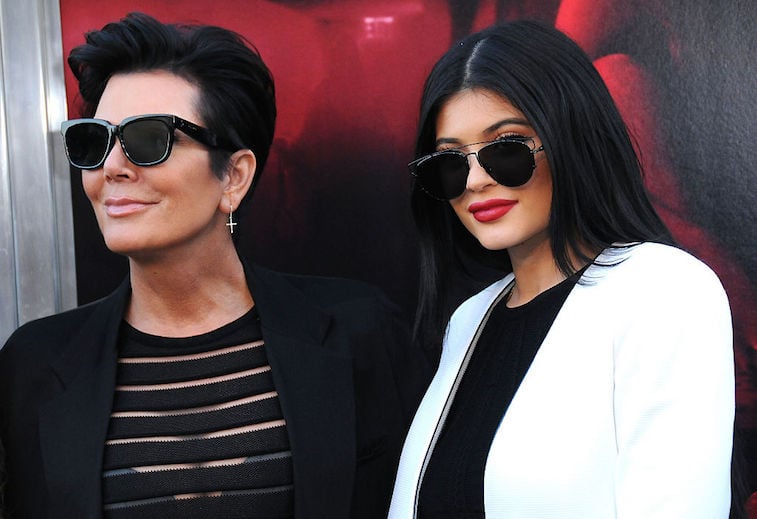 Kylie Jenner has been staying at home throughout the entire suggested quarantine
Celebrities are feeling the brunt of this quarantine just as much as we are — though their massive homes and exotic backyards might make things a bit easier for them. Still, everyone can get stir crazy, but Jenner has been trying to make the best of it.
The beauty mogul has posted various things to her story, thanking the healthcare workers for their support and reminding her fans that the only way to get on top of the spread is to prevent it by staying home. And she's documented nearly every hour of her day since the quarantine started.
She's spent most of her time cooking and playing with her daughter
Most of Jenner's Instagram stories have consisted of either that day's recipe or her spending quality time with Stormi. Jenner has posted several tasty meals to her story, such as avocado toast with honey drizzle and her super easy banana pancakes (she walked fans through the recipe for that one). She also recently posted several photos of her baking a lemon cake, which, to be totally honest, looked pretty enough to have come straight from a bakery.
Jenner has also posted various photos and videos of her daughter, Stormi. She's been spending her days watching movies on the couch with her little girl, but one can imagine it would be hard to keep a two-year-old entertained every minute of the day at home. Jenner's recent videos showed Stormi running around the house wearing butterfly wings — at least the two are trying to make the best of their time together.
Jenner lifted spirits by showing fans her hilarious Kris Jenner pillow
Before going to sleep on March 30, Jenner showed off a photo of her amazing pillow featuring one of her mom's tweets. Back in 2012, Kris Jenner's Twitter was hacked, but the hackers decided to have a lot of fun with it and sent out some crazy tweets. "I just sharted myself. That's when u fart and u sh*t yourself on accident!" one tweet read. A company decided to make the tweet into a pillow, and Kylie Jenner thought it was so funny that she purchased one.
She shared a photo of the pillow once last year, but she recently brought it out again to give her fans a good laugh — everyone could use one these days. Jenner added a photo of the pillow to her story with the caption "goodnight," and it was just the entertainment we all needed.