Kylie Jenner Is Just as Obsessed With 'The Bachelor' Drama as You Are
For once, Chris Harrison might not have been overdoing it. The Bachelor 2020 is certainly shaping up to be the most dramatic season in the franchise's history. This season, led by Peter Weber, has been nonstop chaos since the very first episode when Weber's ex, Hannah Brown, made an appearance. Since then, we've experienced Champagne Gate, seen the producers be uber shady via Chase Rice, and watched Weber eliminate a girl one week only to give her the group date rose the next week. Despite the drama, or perhaps because of it, people are still tuning in to watch the show. Even Kendall and Kylie Jenner are following along with the drama.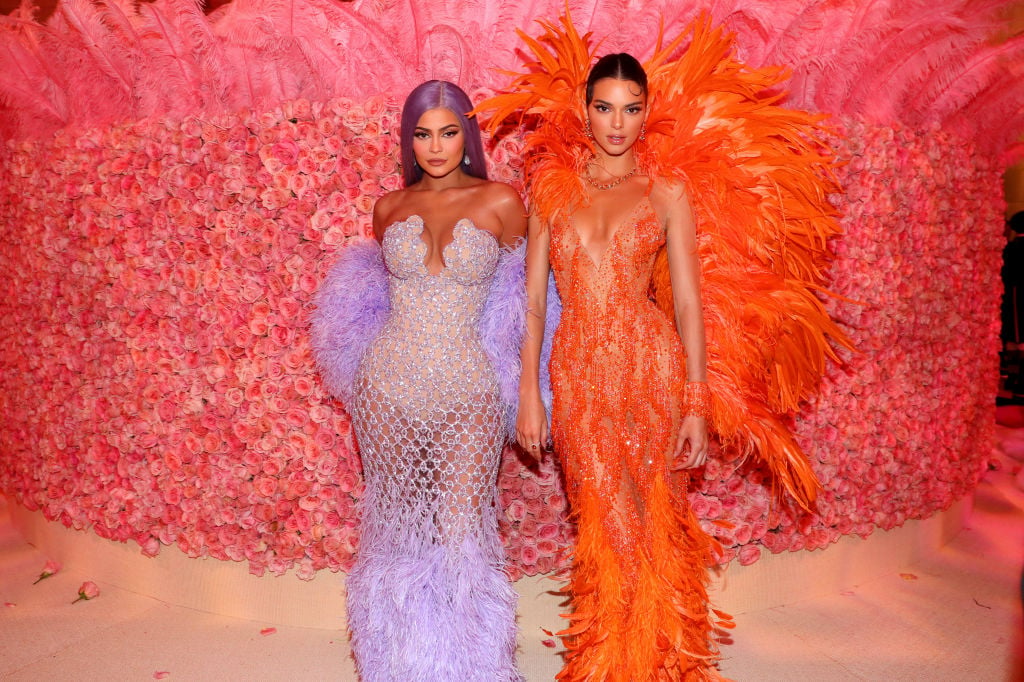 Kendall Jenner and her younger sister, Kylie Jenner, lead very busy lives. Kendall Jenner is a world-famous model, who constantly travels around the globe for photoshoots, ad campaigns, and fashion shows. Kylie Jenner, on the other hand, is busy maintaining her billionaire status by running her ultra-popular brands, Kylie Cosmetics and Kylie Skin. In addition to her lip-kit empire, the 22-year-old also stays busy parenting her daughter, Stormi, who just celebrated her second birthday. To top it all off, both sisters frequently appear on their family's hit reality show, Keeping Up with the Kardashians. But, despite their busy schedules, the sisters still make time to watch The Bachelor.
Kylie Jenner and Kendall Jenner are obsessed with The Bachelor 2020
On Friday, January 31, 2020, Kylie Jenner took to her Instagram page to post some behind-the-scenes footage from a recent photoshoot. She showed some previews for makeup looks and revealed that her sister, Kendall Jenner, was on set also. Whilst getting her hair and makeup done, the billionaire was catching up with the latest season of The Bachelor. In fact, Kylie Jenner even recorded Kendall Jenner on the phone with their mutual friend, Shelli, which revealed that both Jenner sisters were likely attending a Bachelor watch party Monday evening. Many avid fans of the franchise watch the show with their friends every Monday, and the Jenner sisters seem keen on joining in on this tradition.
"No, tell Shelli about The Bachelor this season," Kylie Jenner declared to her sister, who was on the phone with their friend. "Oh Kylie's been watching The Bachelor on her phone all morning she's obsessed," Kendall Jenner relayed. "Is she gonna come on Monday?" Shelli asked. "You should," the model encouraged her sister. "Yo, The Bachelor is so crazy, I will see you Monday, Shelli," Kylie Jenner declared, clearly as addicted to the drama of the show as the rest of Bachelor Nation.
The Bachelor is airing two episodes this week
Fortunately for Kendall and Kylie Jenner, plenty more drama is on the horizon for them this week. In fact, fans of The Bachelor will get a double dose of the show this week. Instead of a regular show (which consists of two hours on Monday nights), fans are being gifted to a three-hour show Monday as well as a bonus two-hour episode on Wednesday night. We're sure fans and the Jenner sister are chomping to see how the rest of the chaotic season unfolds.