Kendall and Kylie Jenner Aren't Featured Much on 'KUWTK'; Here's Why
Kylie Jenner and her older sister, Kendall Jenner have literally grown up in the spotlight. From very young ages, they were featured on their family's hit show, Keeping Up with the Kardashians, and their wealth and fame has been increasing ever since. Today, Kylie Jenner is known as the youngest "self-made" billionaire on the globe. Her older sister, Kendall Jenner, on the other hand, is currently the highest-paid model on the globe.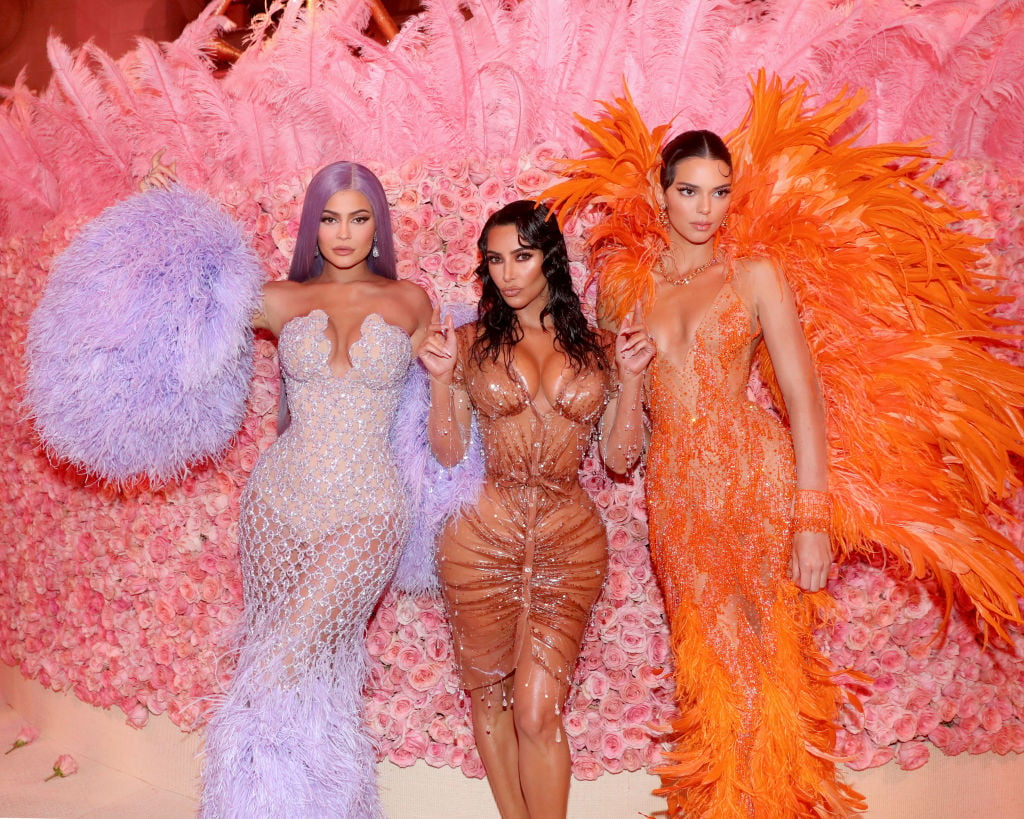 Instagram influence
But, the Jenner sister have more than just successful careers. They also wield an enormous amount of influence and have extraordinarily large platforms. On Instagram alone, 24-year-old Kendall Jenner boasts 119 million followers. Meanwhile, the 22-year-old billionaire, Kylie Jenner, is neck and neck with her older sister, Kim Kardashian West, with a whopping 153 million followers.
The youngest members of the KarJenner clan have been in the spotlight for so long that it's hard for them to even remember a time before they were famous. When Keeping Up with the Kardashians first began filming, Kylie Jenner was only nine years old. She has been candid about the fact that growing up in the spotlight has allowed her to find a way to cope with the constant fame and attention. In fact, Kylie Jenner has openly shared that she feels as if she was made to be famous.
Age isn't the reason the Jenners aren't featured as much
But, with all the fame and success that Kendall Jenner and Kylie Jenner have accrued, it's still rare that they are featured on the hit reality show, Keeping Up with the Kardashians. Fans have been speculating as to why that is the case for quite some time now. For years, diehard KarJenner fans felt that they weren't featured as much because they were young and still in the process of growing up. When they got older, the consensus was that they were both too busy building their personal brands and careers to have the time to delegate to the show. However, the real reason is due to something much more technical.
Kim Kardashian West threatens to fire Kourtney Kardashian
On the most recent episode of Keeping Up with the Kardashians, Kim Kardashian West made waves by threatening to fire her sister, Kourtney Kardashian from the show. She was extremely frustrated by her older sister's unwillingness to commit to filming and she got candid about how it was negatively impacting her life. "All of the days that Kourtney isn't filming, Khloé and I are picking up the slack and having to share more. Because if we're not sharing our lives, then what is the show?" the SKIMS owner questioned.
Why Kylie Jenner and Kendall Jenner aren't on the show as much
This got fans wondering why it had to be Kim Kardashian West or Khloé Kardashian who picked up Kourtney Kardashian's slack. They questioned why Kendall Jenner or Kylie Jenner couldn't be featured more in lieu of the eldest KarJenner. "This ain't shade AT ALL but do Kendall and Kylie have different contracts now for KUWTK? cos [sic] Kendall rarely films and Kylie isn't featured a whole lot? KUWTK" one loyal fan tweeted out.
Keeping Up with the Kardashians contracts
Seeing the tweet, Khloé Kardashian decided to clear up the age-old question once and for all. "Kendall and Kylie have different contracts. Kourt, Kim and I have an equal contract," the Good American co-founder tweeted back in response. After seventeen seasons, we're sure KarJenner fans are pleased to know that Kendall Jenner and Kylie Jenner aren't featured as much as their older sisters because of differing contracts. After all, the show is called Keeping Up with the Kardashians, not Keeping Up with the Jenners. But hey, we wouldn't rule out a spin-off.