Kylie Jenner's Kitchen is Absolutely Stunning
Kylie Jenner showed us what her kitchen looks like, and it's beautiful.
It's no secret that Kylie Jenner has plenty of money. The 22-year-old is the world's youngest self-made billionaire, and she loves showing it off in the form of expensive handbags and overpriced outfits. But every once in a while, she lets fans into her home. And the beauty mogul recently showed off a photo of her kitchen — and it's gorgeous.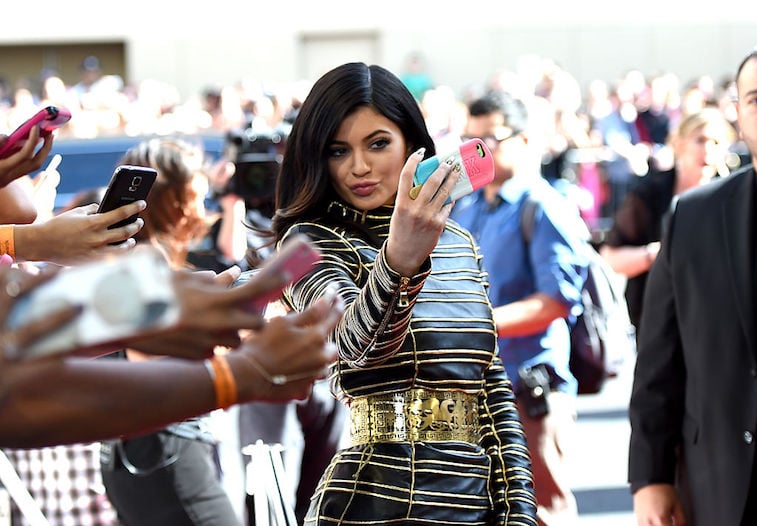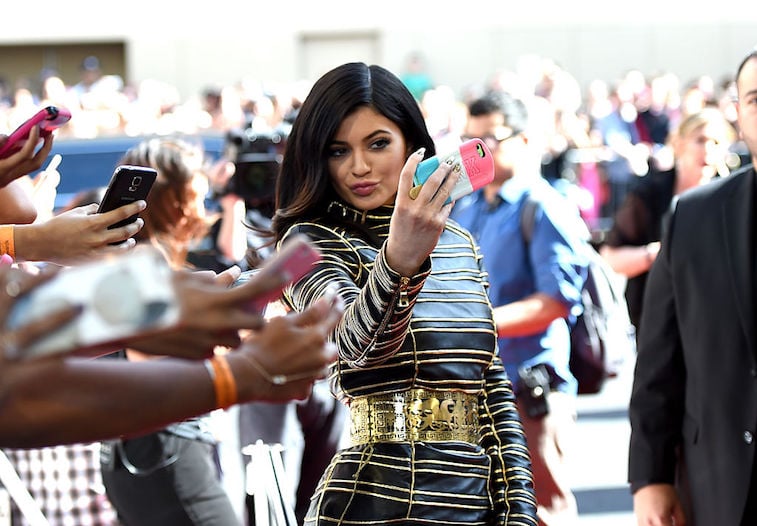 Kylie Jenner has made more than $1 billion through her cosmetics company
When Jenner first launched her Kylie Lip Kits in 2015, nobody could have guessed where they'd lead her today. The lip kits, which became Jenner's signature product after having her lips done several years ago, sold out the minute they hit the market. And now, nearly five years later, she's the world's youngest self-made billionaire.
Jenner officially named her company Kylie Cosmetics in 2016, and the brand now features various makeup products. Jenner launched Kylie Skin last year, and several months later, she sold more than half of her cosmetics brand to Coty for a whopping $600 million, valuing her company at about $1.2 billion.
She occasionally takes fans inside her home
Jenner tends to keep her home out of the spotlight. She lives in a massive Hidden Hills, California, mansion, and though she often posts photos in her driveway or by her pool, she doesn't typically show off the actual rooms in her home. Jenner does, however, love taking mirror pictures in her closet. It was her signature move for a while, though she's backed away from it a little bit.
Jenner recently showed fans her home's foyer, which she decorated with black and white family photos. But now, she's giving fans a sneak peek at other rooms in her home — including her kitchen.
Jenner recently showed off a photo of her kitchen
Jenner posted random photos of her home to her Instagram story, and one of them included a shot of her kitchen. Though the photo didn't reveal the size of the kitchen (it mostly focused on a fruit bowl sitting on her counter), it did reveal the kitchen's style. Jenner's cabinets appear to be a medium gray, and her refrigerator looks like it's large enough to be in a commercial kitchen.
A stainless steel oven sits to the right of the refrigerator, and Jenner's white and gray-veined countertops were clearly visible in the photo, too. It's unclear what material they are (likely either granite, quartz, or marble), though they certainly look expensive. Just beyond the fruit bowl was Jenner's kitchen sink, which had an elegant arch; an almost-empty paper towel roll sat next to it.  
It still might not compare to Kim Kardashian West's massive kitchen
Though Jenner has more money than older sister Kim Kardashian West, nobody can forget how incredible Kardashian West's kitchen(s) are. The Skims founder has a typical kitchen where her family eats as well as a commercial kitchen where her personal chef Marina prepares their daily meals. Kardashian West also has various refrigerators, including an incredible walk-in one that holds fresh fruits and veggies and only plant-based products. Both sisters' kitchens are immaculate, but if you ask us, Jenner's has a bit more of a homey feel.