Kylie Jenner Fans Are Begging Her to Bring Back 'Life of Kylie'
As the fifth most followed person on Instagram, it's clear that Kylie Jenner isn't short on fans. The 22-year-old posts to the platform daily, documenting parts of her life for all 161 million of her followers to experience. The billionaire gives fans behind-the-scenes looks of her latest products from Kylie Cosmetics, shows off her luxurious lifestyle, and shares footage of her 2-year-old daughter, Stormi. But, despite all Jenner shares, her most loyal stans are constantly requesting more. In fact, they are currently demanding that she bring back her reality TV show, Life of Kylie.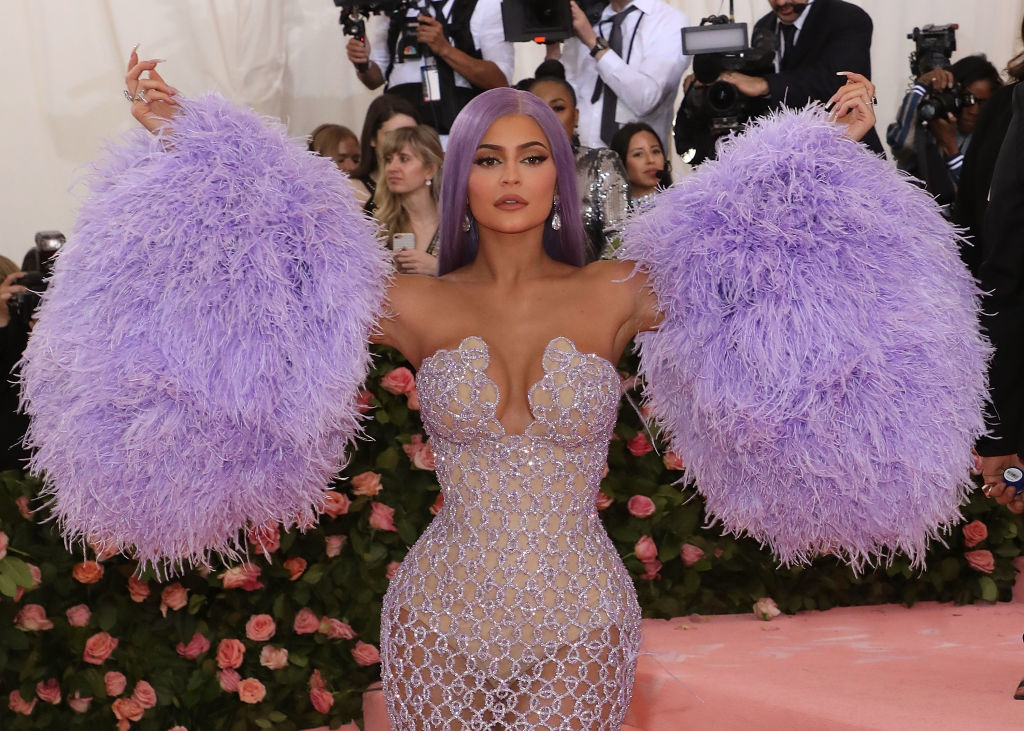 Life of Kylie
A spin-off of Keeping Up with the Kardashians, Life of Kylie premiered back in August of 2017. The show attempted to give fans a behind-the-scenes look at Jenner's lavish lifestyle. 20 years old at the time, the show promised to show Jenner coming into her own and making her own decisions. It also was seen as a way for Jenner to connect with her many loyal fans. But despite Jenner's fame and fortune, the show was extremely short-lived. Only a month after it premiered, Life of Kylie aired its last episode. Jenner's Kardashian siblings have proved in the past that spin-off shows are never as successful as Keeping Up with the Kardashians, and Jenner's show was no exception to the rule.
Fans demand Life of Kylie Season 2
But despite the fact that the show flopped, Jenner stans are still demanding a second season. On February 5, 2020, Jenner took to her Instagram post a new video. The video appears to be a behind-the-scenes shot of Jenner filming for Keeping Up with the Kardashians. Fans were excited by the video and one of Jenner's most vocal stans made the suggestion that she should film another season of Life of Kylie. "KUWTK. You should do another season of Life of Kylie," one fan wrote to the young mom.
Kylie Jenner fans think her daughter, Stormi, should be in the show
Seeing that suggestion, many of Jenner's fans echoed the idea. They added that now that Jenner is a mom she could include her daughter, Stormi, in the show also for added content. "Life of Kylie and Stormi plssss," one person wrote. "Yess!!! @kyliejenner now Stormi will be in it!! 😍😍" another Instagram user declared. "I agreeeeeee 😍 with Stormi. it would be the literal best ❤️" another fan of Life of Kylie exclaimed. "Yasss!!! I would love to see what her life as a mom is like!!! That would be iconic!! We need another season!!! 👌👌👌👌" yet another person co-signed.
Stans on Instagram have ideas for the spin-off
Other fans were open to another season of Life of Kylie but with certain concessions. "But like a show that actually shows her life. Most of her stuff was like general things that we didn't care about. Sorry Kylie I love u. @kyliejenner HMU if you want some ideas," an Instagram user declared. "Yes! and I feel like its better timing because she is now a mother, and her business has grown so much. she'll have more to share and I think more people would be willing to watch," another person agreed.
Why the show was canceled
Of course, not everyone was receptive to the idea. Some people felt that the show was ultimately boring and thus it received bad ratings. "No, that sh*t was boring," one person declared. "The ratings were bad that's why it was only one season," another fan sounded off. Other fans weren't concerned with content but with Jenner herself. They speculated that Jenner hated filming Life of Kylie because it was too invasive. "She would never, she hated doing that show she's private and that's okay 😊" While we would hardly call Jenner a private person, we agree that Life of Kylie is unlikely to return for a sophomore season. After all, it's not like Jenner needs the money.